AMD Ryzen 3 1200 and 1300X CPU Review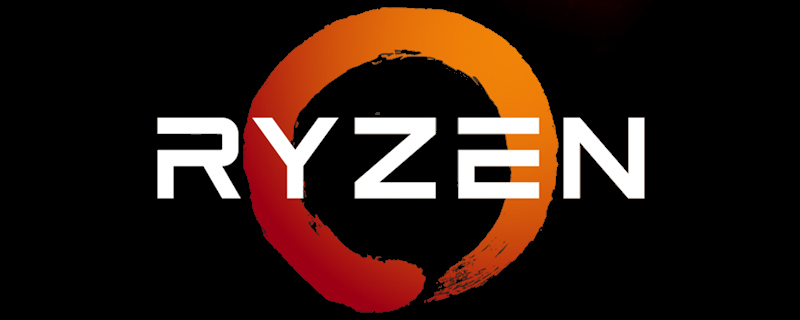 Introduction
It is important to remember whenever you are looking at new hardware that not everyone has the money available to have a system based around the very best hardware money can buy. One only needs to look at the Steam hardware report charts to understand that the average user has, unsurprisingly, an average system. PCs are expensive luxury goods.
But we want everyone to partake in our hobby, and so do a lot of manufacturers. Let us put aside our lustful gazes towards Ryzen 7 1800X CPUs and similar, or 2TB Samsung 960 M.2 drives, and focus upon a pair of processors that should provide bountiful gaming performance and enough power to allow you to run the types of day-to-day things we usually do. That'll be cat videos on Youtube and arguing with idiots on forums then. If we can find time between photographs of our food.
So if you're on a tight budget but still want to take advantage of the goodness of a new AM4 based system then maybe the new Quad-core Ryzen 3 1200 and 1300 CPUs might be just the ticket.

Let's let AMDs Senior Vice President of Computing and Graphics, Jim Anderson, tell the story.
With Ryzen Threadripper processors representing the ultimate in desktop performance, the Ryzen 3 CPU will get even more people into the Ryzen family – at an affordable price point. Both Ryzen 3 desktop processors are 4 core, 4 thread, "Zen" architecture-based CPUs. We have two consumer desktop models, the Ryzen™ 3 1300X CPU with base clock of 3.5 GHz and boost to 3.7 GHz, and the Ryzen™ 3 1200 CPU with a base clock of 3.1 GHz and boost to 3.4 GHz. And the wait is even shorter for Ryzen 3 – it will be on shelf starting July 27th, and of course AMD AM4 A320, B350, and X370 motherboard options from the top ODMs are already available for pairing with Ryzen™ 7, Ryzen™ 5, and – very soon – Ryzen 3.
Technical Specifications
The Ryzen 3 1200 and 1300 are quad-core CPUs with no threading. A quick run through the specifications shows that the only differences between the two are the 1300 running a little faster both under regular loading and when under Turbo conditions. Both have 2MB of L2 cache and 8MB of L3 cache, both are built on the 14nm process and both have a TDP of 65W.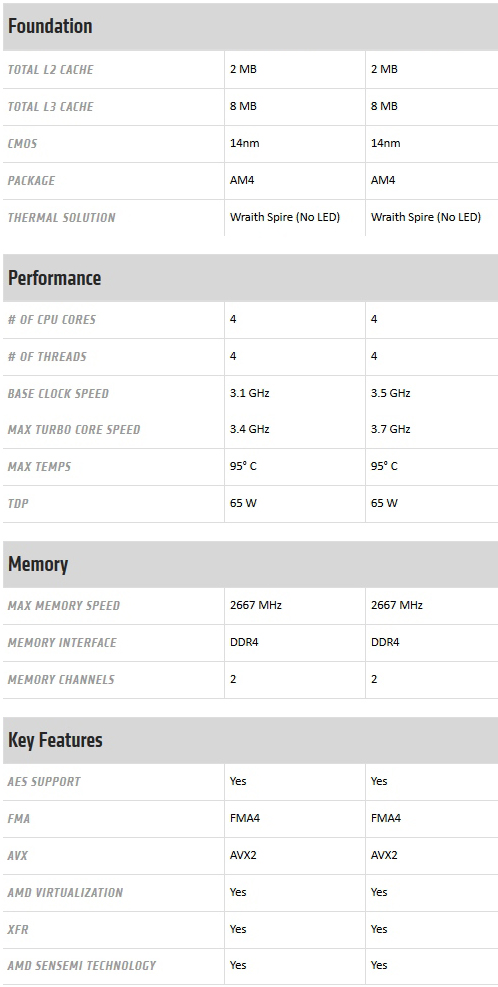 Â