AMD Ryzen 7 7800X3D With PCSpecialist Review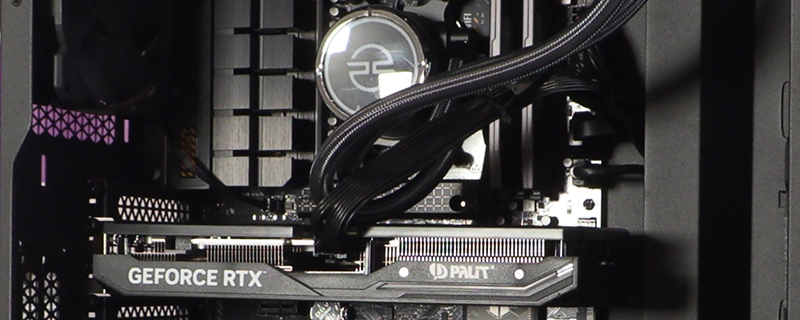 Introduction
When AMD first introduced their 3D Cache with the Ryzen 7 5800X3D it showed enormous promise for giving you a smoother gaming experience without having to break the bank to achieve it.
We've already reviewed the high-core-count Ryzen 9 7900X3D and Ryzen 9 7950X3D and found them to be just as good as their forebear. Naturally a processor with as many cores as the Ryzen 9 ones have costs a packet. Which makes today's review of the Ryzen 7 7800X3D especially interesting. Firstly it's a more affordable processor, which is always a boon in these fiscally conservative times. Secondly, it's the sequel to the first of the X3D processors and so we've got a slightly soft-spot for it, able to see how AMD have advanced things from the first iteration. Finally we've got it bolted into our regular test setup with a RTX 4090, but PCSpecialist have supplied us with a Ryzen 7 7800X3D equipped system that comes with a RTX 4070. Extremely affordable gaming, and we're curious as to how the flagship Nvidia card compares to the affordable one when running on the same gaming-focused CPU.
Of course the particular benefit of the PCSpecialist build is that it's off-the-shelf and sub £1800, so it's the perfect way to get a behemoth of a gaming system for less than the price of the RTX 4090 on its own. We'll be comparing the two in our gaming benchmarks, although we've a few of our normal CPU benchmarks to get through first.
Technical Specifications
| | |
| --- | --- |
| Case | Corsair 4000D Airflow |
| Processor | AMD Ryzen 7 7800X3D |
| Motherboard | ASUS TUF B650-Plus WiFi |
| Memory | 16GB Corsair Vengeance DDR5 5200MHz |
| GPU | 12GB Nvidia RTX 4070 |
| Storage | 2TB Samsung 970 Evo Plus M.2 |
| PSU | Corsair RMx 750W |
| CPU Cooler | PCS FrostFlow 240 Series RGB AIO |
| OS | Windows 11 Home 64 Bit |
| Price | £1799 inc VAT |
Up Close and CPUz