AMD Ryzen 7 7800X3D With PCSpecialist Review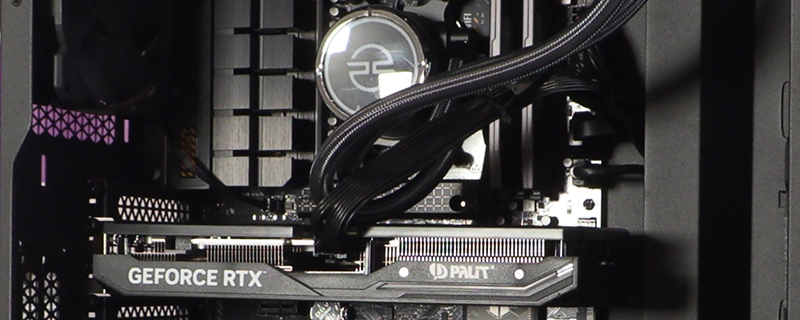 Up Close and CPUz
Like the Ryzen 7 5800X3D before it, the Ryzen 7 7800X3D is an eight core, sixteen thread CPU. Naturally the 3D cache is the real star of the show here, and will definitely show its colours in our gaming benchmarks.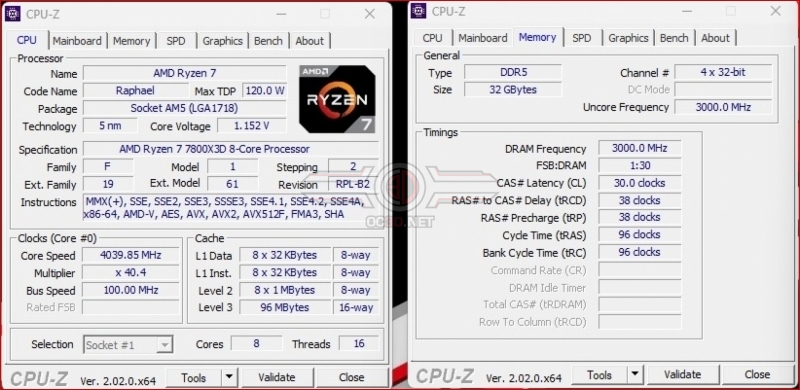 Â
If you're a regular reader of OC3D you'll know how incredibly consistent the build quality and component choices of the PCSpecialist systems are, and this is no exception. You can get more details and buy said system here https://www.pcspecialist.co.uk/configure-review/543/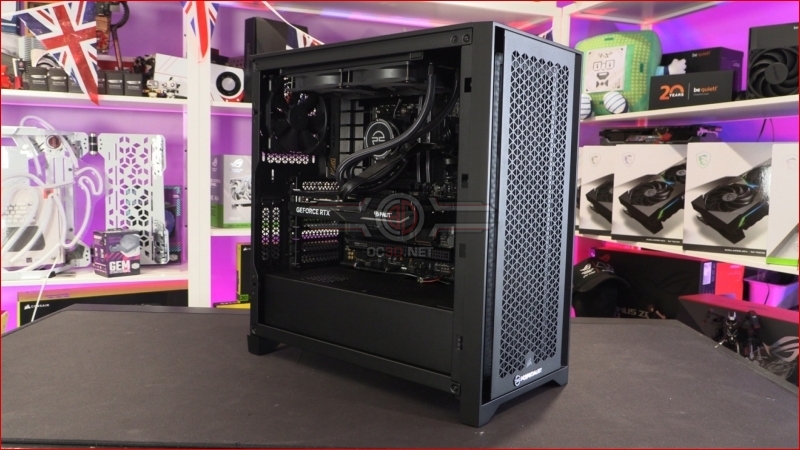 Â
We have the 16GB of 5200 MHz DDR5 and the Ryzen 7 7800X3D is hidden below the PCS FrostFlow 240mm RGB AIO. Plenty of cooling to keep the Ryzen running at its best.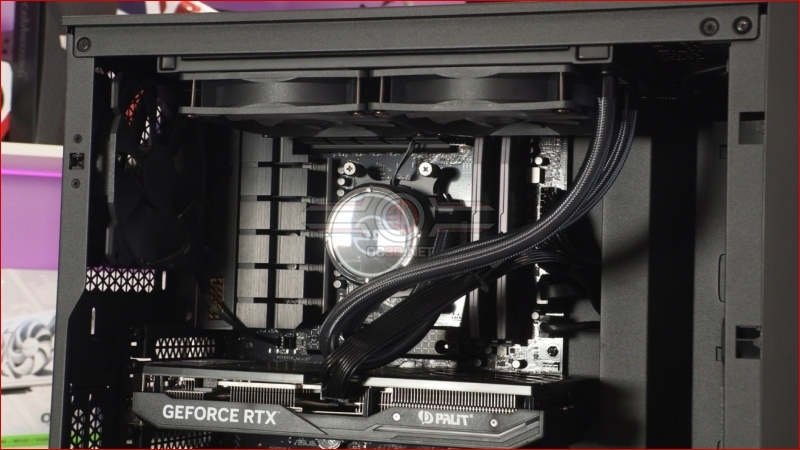 Â
We'll be mainly testing with our RTX 4090 system, but the pièce de résistance of the Ryzen 7 7800X3D is its gaming performance and we're really curious as to whether the extra CPU performance is enough to shine the RTX 4070 brightly. It's worth noting that our review system came with a Palit card, but this is not a guarantee and you'll get whatever RTX 4070 PCSpecialist have in stock.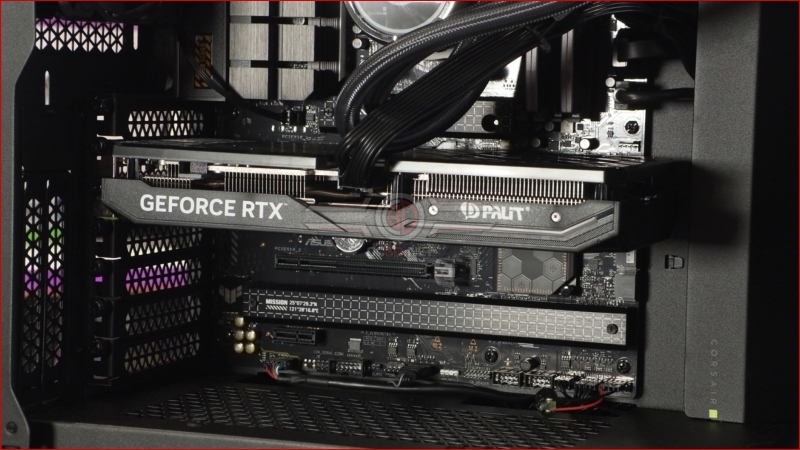 Â
Mmm pretty lights. We'll never grow weary of the ability to really reflect our own taste and sophistication with lighting of our own choice instead of the old days when you got blue or, if you were really lucky, red and that was it.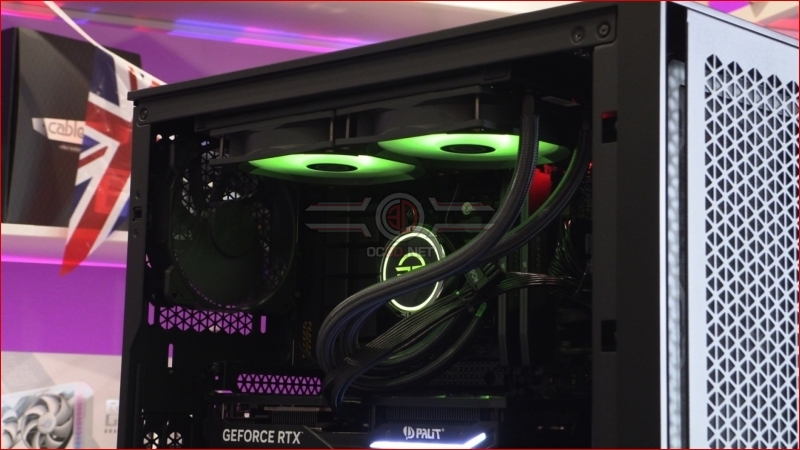 Â
AIDA64