ASUS Prime X299 Edition 30 Review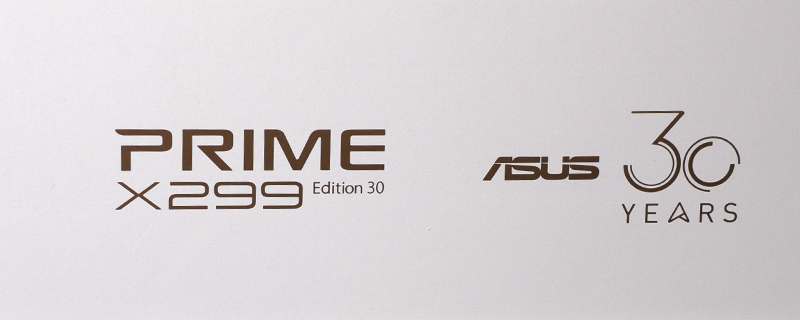 Introduction
The ASUS lineage is certainly a long and illustrious one. If you've spent any time at all on the enthusiast side of PC Hardware you can't have escaped their all-encompassing product range. In fact we think if you've owned only two or three PCs in your lifetime there is a great chance that one of them has either had an ASUS motherboard or component somewhere in it.
We started many years ago when your choice of motherboard was Intel or Intel, and even we've owned plenty of ASUS motherboards in our time. They usually have the most solid build quality and feature set and thus are always a wise choice if you just want something that will work out of the box. These days most other big names are equally good, but if you don't want to dig deep into the specifications you can usually just buy an ASUS and know all will be well.
To celebrate their 30 years in the motherboard business ASUS have released as special edition of their reliable Prime series of motherboards, the ASUS Prime X299 Edition 30. Keeping with the white colour scheme that is a hallmark of the Prime motherboards, but dripping some features from the ROG range onto it, it seems like a great platform upon which to build your Intel system. That's what we're here to find out.

Technical Specifications
As befits something called the Prime, and certainly a special edition of that subbrand, the Prime 30 has plenty of high bandwidth options – USB 3.2 Gen 2, 5G Ethernet, AX200 Wi-Fi, Thunderbolt 3, M.2 slots etc. There is also a full 16 stage power phase using the PowerIR 3555 voltage regulators, black capacitors and even an active cooling fan to keep everything as frosty as the colour scheme. About the only thing missing is a proof-reader, "Thunderetbolt" indeed.
As usual though these things are best experienced in the flesh, so let's take a closer look at the Prime Edition 30.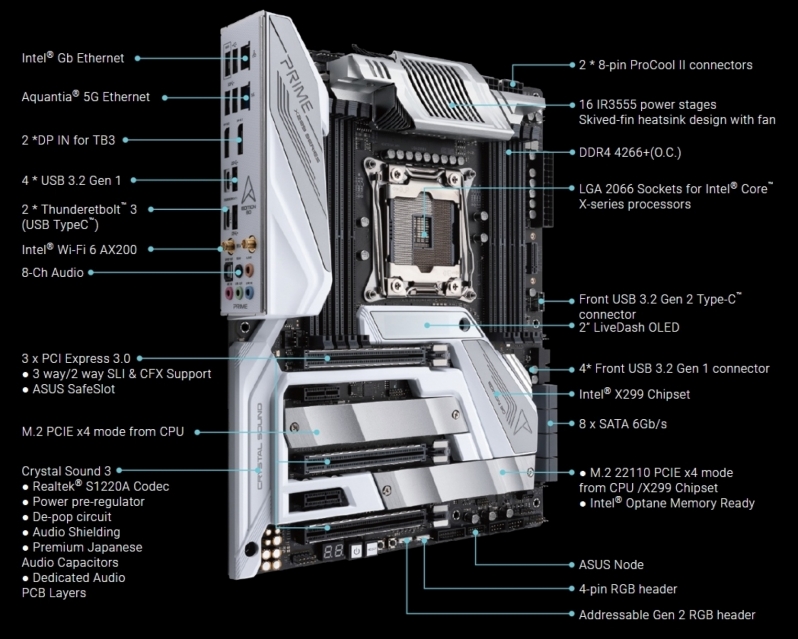 Â