ASUS Maximus VII Hero Review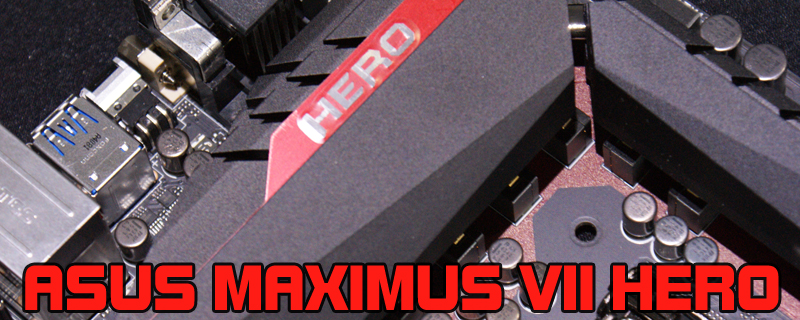 Introduction
Our next Z97 review is of the ASUS Maximus VII Hero. A motherboard that's part of the ROG stable we all dream of owning, yet with a price tag that is more in keeping with the mid-range boards that everyone actually buys. It's like staring at a Lamborghini but knowing you'll buy a Focus.
Whilst the regular Z97s might be the overall volume sellers because of the pre-built system market, the majority of motherboards that ASUS sell as separate hardware items from an emporium of your choice come from their Republic of Gamers range. Until the last generation these were broadly split into three main types. The Gene, for those who want an iTX board; the Extreme for everyone who was determined to have the very best regardless of cost; and the Formula for everyone else. 
With the release of the Z87 Maximus VI Hero ASUS brought a new variation to the marketplace. Tightly focussed upon the needs of gamers the Hero proved extremely popular and so it's no surprise to see it that it has returned as an option on the Maximus VII. Indeed the Formula and the Extreme have, for the moment at least, seemingly been replaced by the Maximus VII Ranger aimed at the gamer on a budget, and by today's review item the Maximus VII Hero. This has all the bells and whistles a gamer could need, without piling on frivolous features for the sake of it which only bump up the cost whilst gathering dust in our system.

With such a tight focus, and a £170 price tag, the Hero could be the first ROG board that is both good enough for that weighty brand name and yet affordable to those of us with tight purse-strings in these difficult financial times. A motherboard for everyone? Let's find out.
Specifications
ASUS have helpfully compared the Maximus VII Hero to their preceding Maximus VI Hero, which was certainly one of the better Z87 motherboards around. By putting the major changes in red it allows at 'at a glance' checklist of what is new. Which, as you can see by casting your eyes through the list, is support for the forthcoming 5th Generation Intel CPUs, higher memory overclocking (up from 3000MHz to 3200MHz), improved network hardware and configuration and superior audio options.
Everything else has, as you'd expect, been tweaked and refined with more upto-date ROG Gamefirst and better fan control options, alongside the M.2 Socket 3 support.
PREVIEW Video & Specifications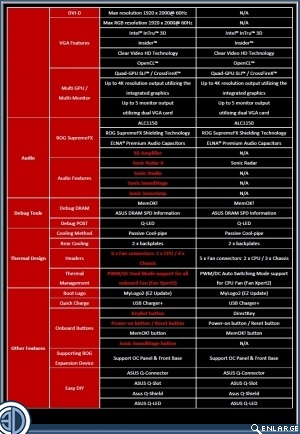 You're wanting to see how it looks, so let's move on to the having a look at the design of the ASUS Maximus VII Hero motherboard.