ASUS ROG X570 Crosshair VIII Dark Hero Preview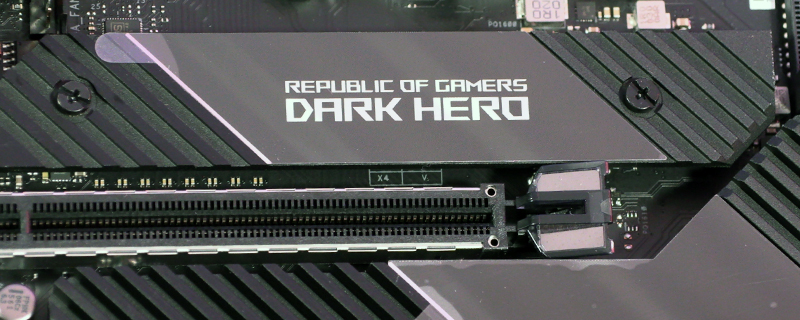 Up Close – Packaging and Overview
The Crosshair VIII Dark Hero packaging sticks to the exact aesthetic you'd expect from that nomenclature. ASUS ROG boxes have switched to black with red accents for a while now, but normally the ROG Eye logo is brightly coloured or chrome, whereas here the whole affair is nicely muted.
Inside we have the usual collection of ROG accoutrements, from stickers to coasters and the clear manual.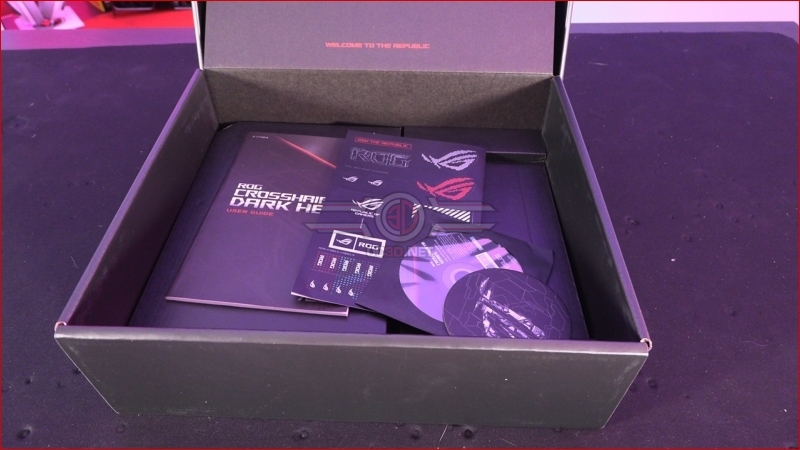 Â
Whilst the accessories aren't quite as plentiful as some ROG products we've reviewed, you still get four SATA cables, the Q-Connector that saves the fiddly front panel connection job from driving you mental, a WiFi antenna, extension cables for both the addressable and RGB strips as well as a package of the tiny screws needed to fix your M.2 drive in place.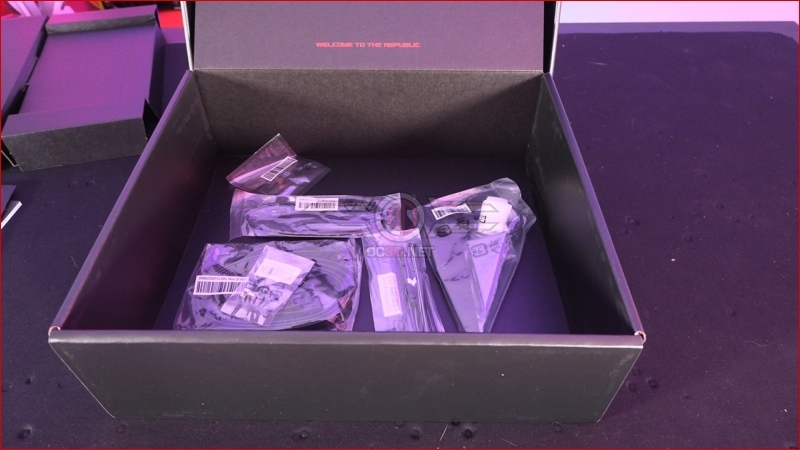 Â
The obviously aesthetic changes from the original Hero are threefold. Quick, see if you can spot them? Yes the IO shield now says ROG instead of Crosshair VIII Hero. One point. Correct, the stripe across the board from the bottom right corner to the power heatsink is less silver than it was previously. Two points. Now the big test…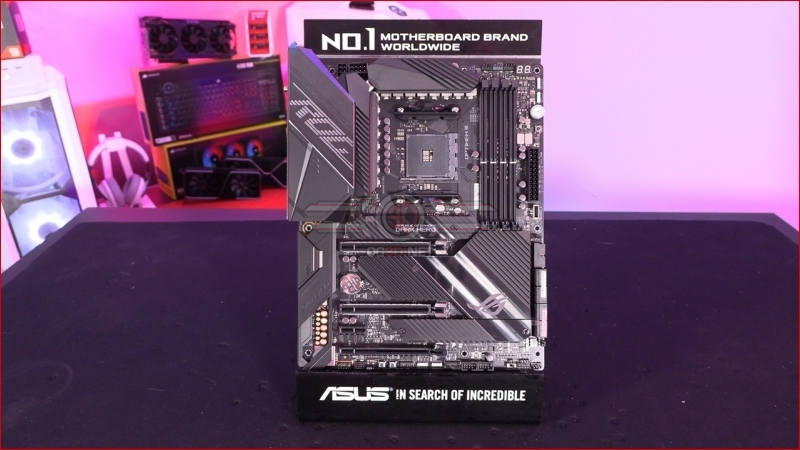 Â
Up top you can see how, if your memory is good or you have two tabs open, close in design the Dark Hero is to the original Crosshair VIII Hero. It's the kind of motherboard you could enter into a spot the difference contest.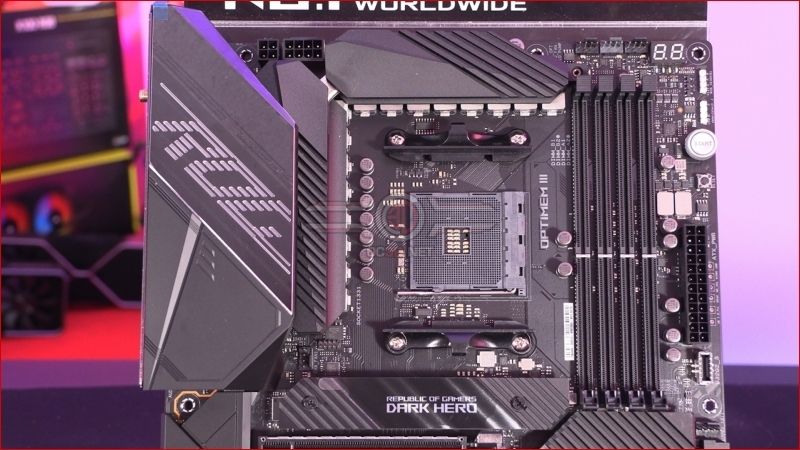 Â
Here is the answer to the question we posed above. Whilst the original Hero, and indeed all of the X570 motherboards we reviewed, used a small fan to help keep the chipset cool under the heavy loadings placed upon it by PCI Express 4.0, the Dark Hero reverts to a passively cooled chipset. Perfect for those of you who abhor any noise at all from your system.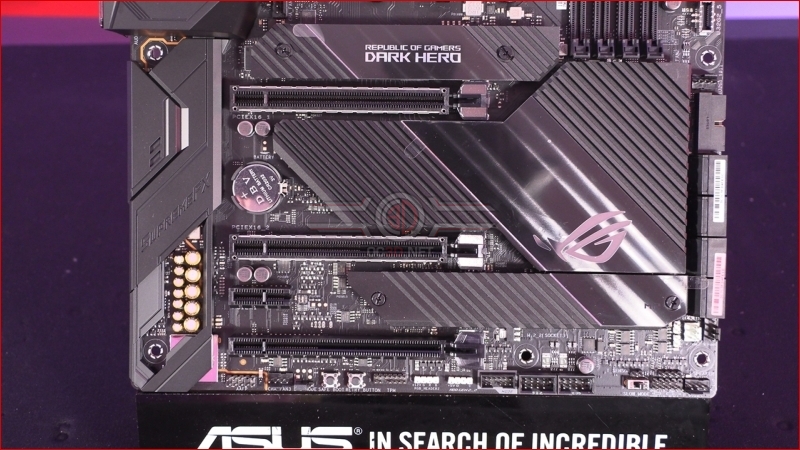 Â
The Dark Hero has a seriously capable power section with 14+2 phases and up to 90A available for a whopping amount of power delivery possible for your new Ryzen 5000 series CPU. The move by other manufacturers to ever beefier power sections on all but their most affordable options has clearly jolted ASUS into action rather than relying upon 60A power. With the full cover heatsinks it's a very sexy arrangement.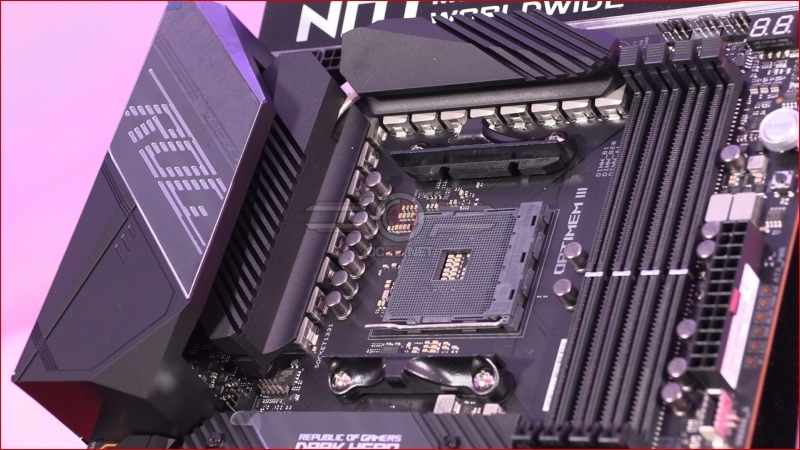 Â