ASUS ROG X570 Crosshair VIII Dark Hero Preview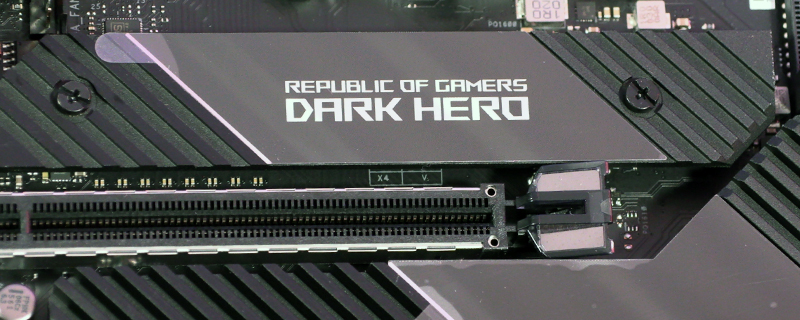 Video
Up Close – Board Tour
Firstly at the top left we have the 8+4 pin 12V CPU power input squeezed between the meaty heatsinks for those of you with nimble fingers.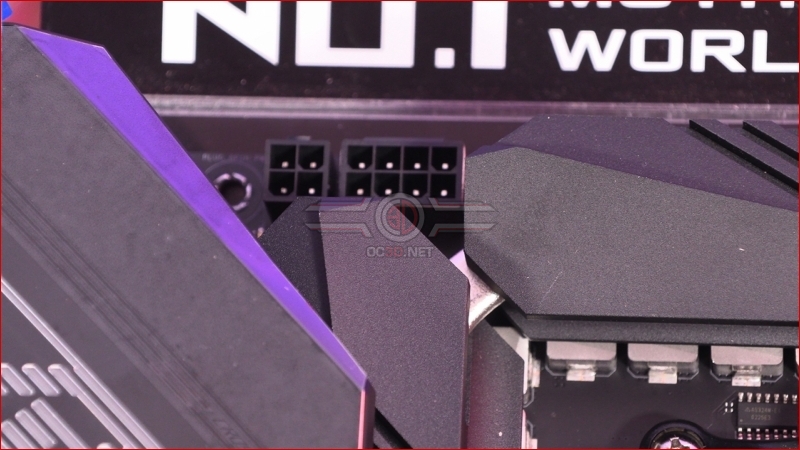 Â

At the top right there is a lot squeezed into a little space, with dedicated AIO Pump headers alongside two CPU fan headers, whilst the Q-CODE POST indicator is just above two of the now familiar white LED Strip headers. We love an onboard power switch too.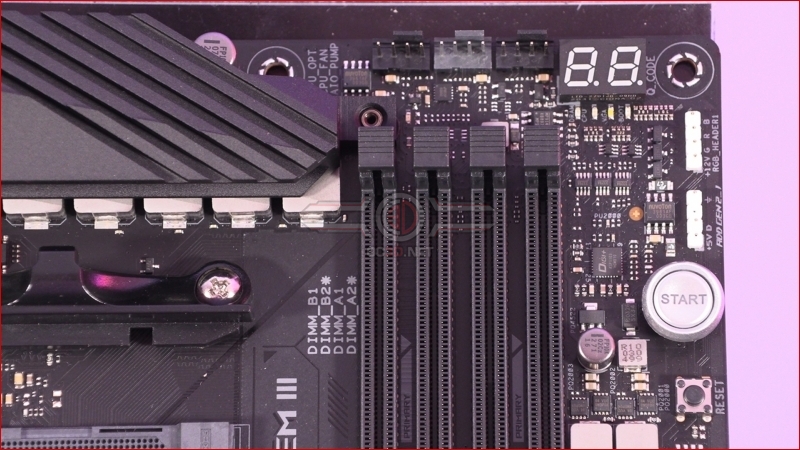 Â
Alongside the DIMM slots we have the ATX 24pin and voltage monitoring points, with the Type-C USB 3.2 header sitting just below.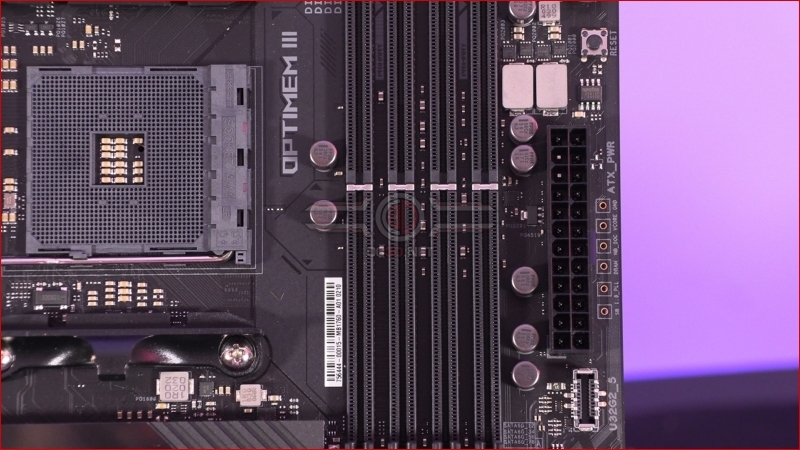 Â
There is only one USB 3.1 Type-A front panel connector on the board, but that disappointment is tempered by the inclusion of eight SATA ports. The X570 chipset has so much bandwidth available we're always surprised to find motherboards that only have four SATA ports or similar, so kudos to ASUS for giving us so many headers for our motley collection of SSDs.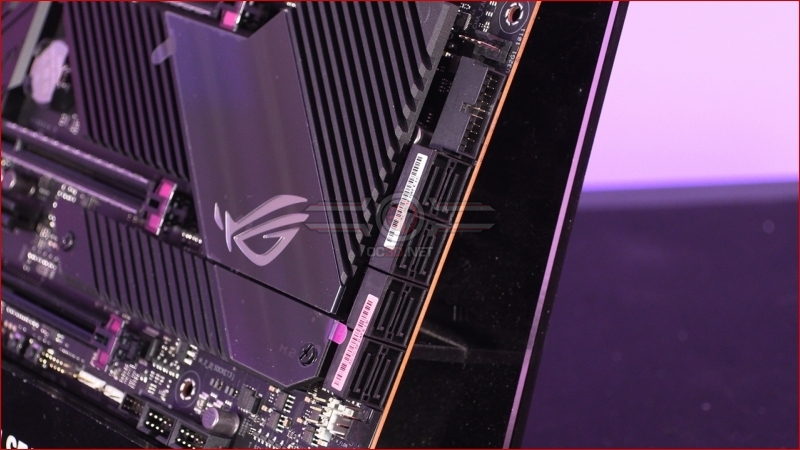 Â
Down the bottom right there is a pump flow monitoring header right next to the pump power header itself for easy cable management, with the front panel connectors nestled between a high amp fan header and the LN2 slow mode toggle. It's good to see a pair of USB 2.0 internal headers, particularly given how popular those are these days as a way of controlling our RGB AIOs and the like.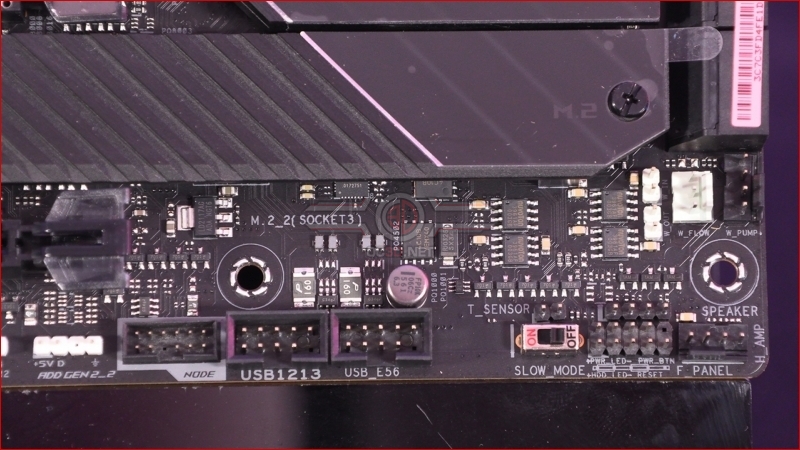 Â
Down the bottom left corner we have more fan headers, another pair of Addressable and RGB headers that help add your fancy lighting into the AURA architecture, whilst overclockers will be pleased to have LN2, Safe Boot and retry buttons to smooth their overclocking efforts.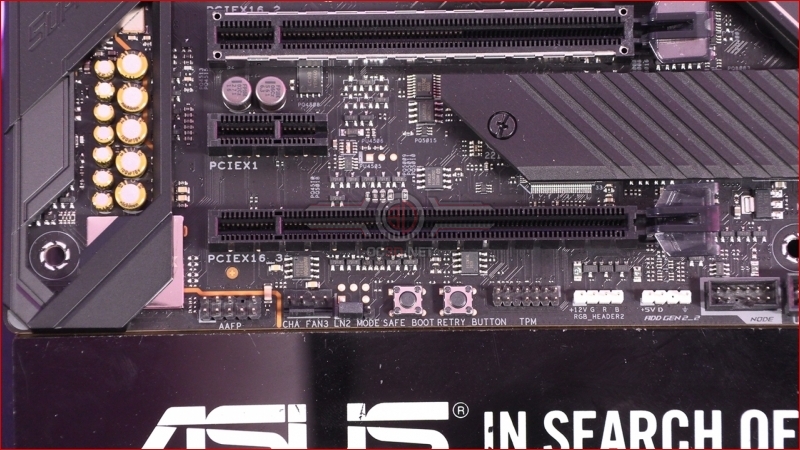 Â
If you happen to have fingers like a pair of needle nose pliers there is an additional case fan header tucked between the uppermost M.2 slot and the bottom of the power heatsink.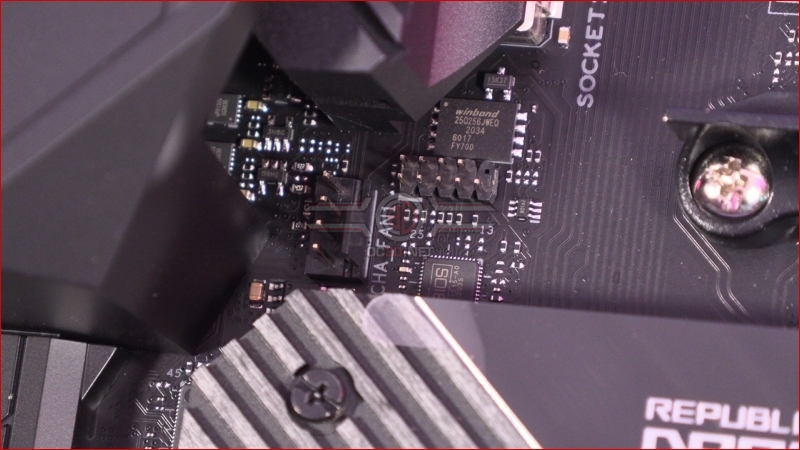 Â
Just off the top of this picture are the CMOS clear buttons, and the eagle-eyed might spot the WiFi antenna. Elsewhere it's a veritable treasure trove of high speed USB ports and LAN ports to ensure even the most peripheral rich user won't run out of places to connect things.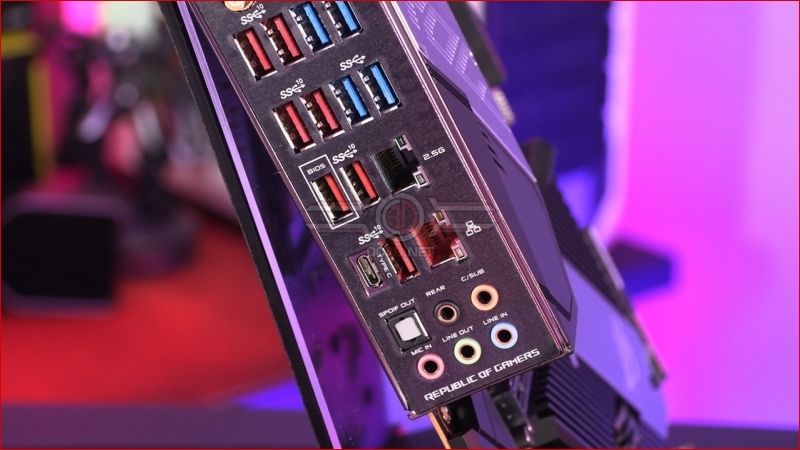 Â
Remember to come back for our full review in due course, and discuss the Dark Hero in our OC3D Forums.