Gigabyte X670E Aorus Master Preview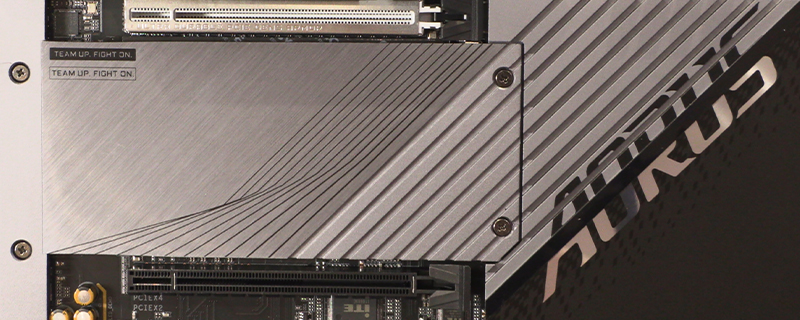 Accessories and Overview
The Gigabyte X670E Aorus Master comes in the now-familiar Aorus packaging with their screaming eagle design. It speaks to how important power draw and efficiency are on modern motherboards that the primary real estate on the reverse is taken up with showing off the power section of the PCB.
Like all mid to high price range motherboards the Aorus Master comes with a huge selection of accessories, from humble SATA cables through temperature monitoring and RGB extension leads.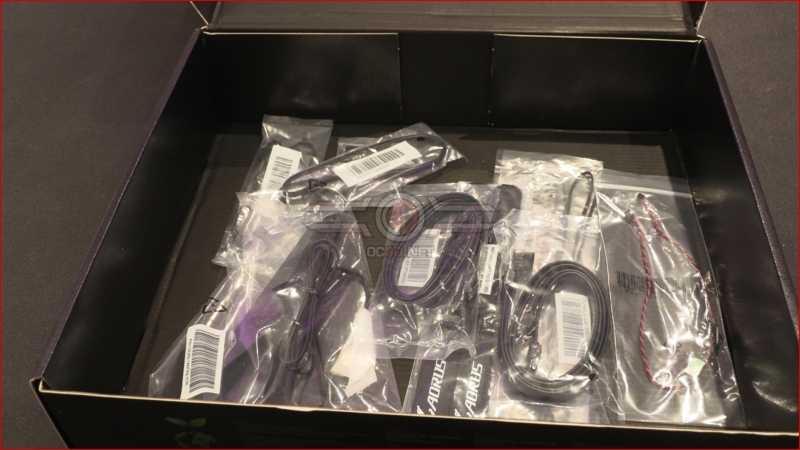 Â
This design of WiFi antenna has become more in vogue recently and we're big fans. It's an improvement on the stubby aerial idea, whilst also improving the reception by not being stuck to the back of your case. Especially given that most of us don't have our cases out in the open.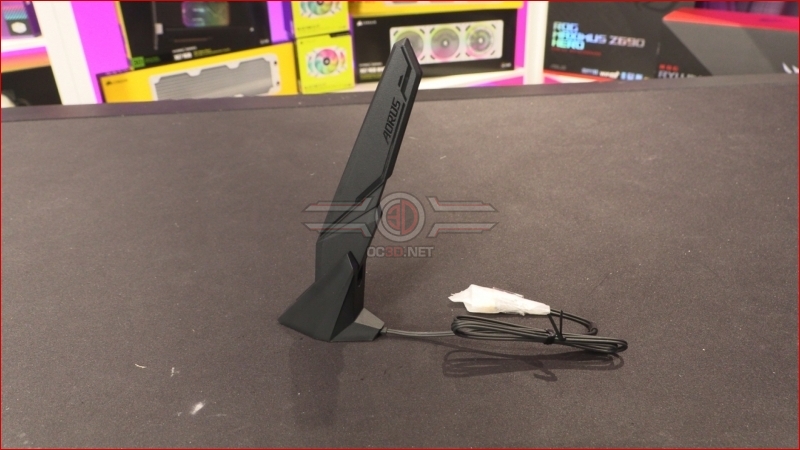 Â
We're old enough that we can remember when armour covering the majority of the PCB was a unique feature, but thankfully designers have seen sense and realised that it doesn't just improve the thermal performance of the motherboard, but allows for a more aethetically pleasing look. We like that Gigabyte haven't got all black too. Useful if you have some good case lighting, and these days who doesn't?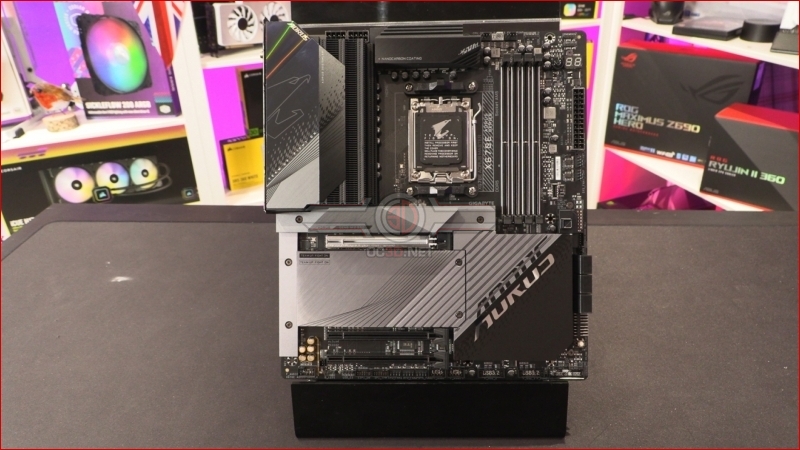 Â
As you would expect from a product under Gigabyte's premium Aorus range, the back of the PCB has a gorgeous heat spreader with large enough cutouts for any CPU cooling solution you care to consider.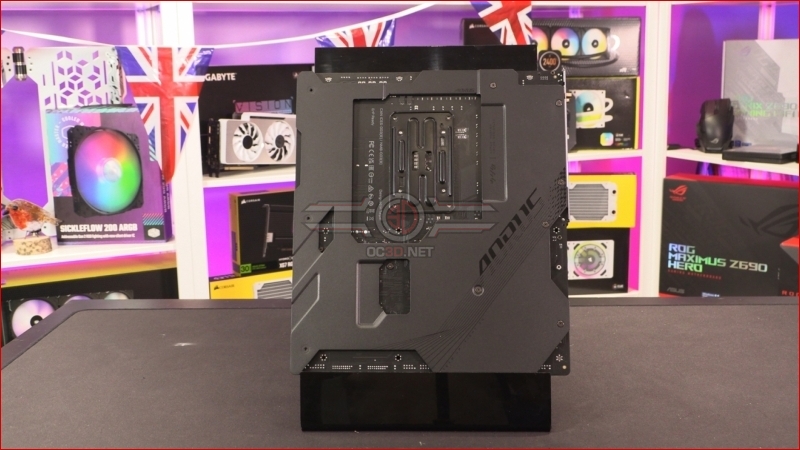 Â
Such has been the dramatic fall in price, and rise in capacity, of NVMe M.2 storage drives in recent times it's isn't a surprise to see such a large part of the bottom half of the Aorus Master dedicated to this storage option. It certainly beats having to undo the heat spreaders individually.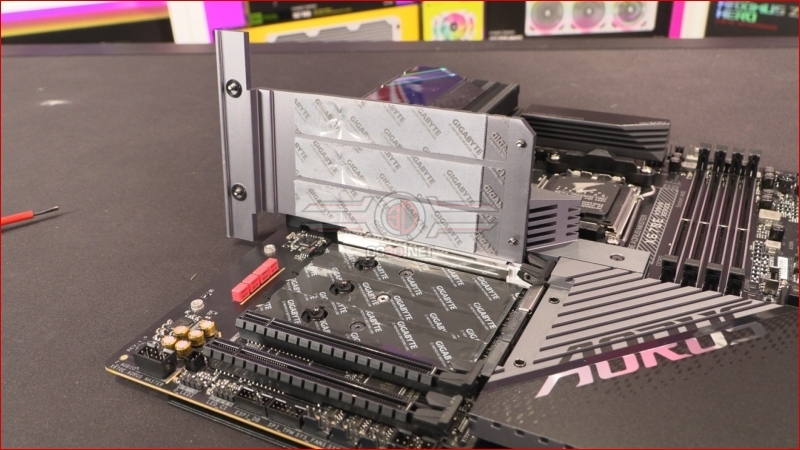 Â
Here is that huge stack of cooling heatsinks that keep a tight rein on the 105A 16+2+2 power stage. Given that the Ryzen 9 7950X is capable of 5.5 GHz across it's sixteen cores and thirty-two threads, that doesn't sound as much like overkill as it might at first glance.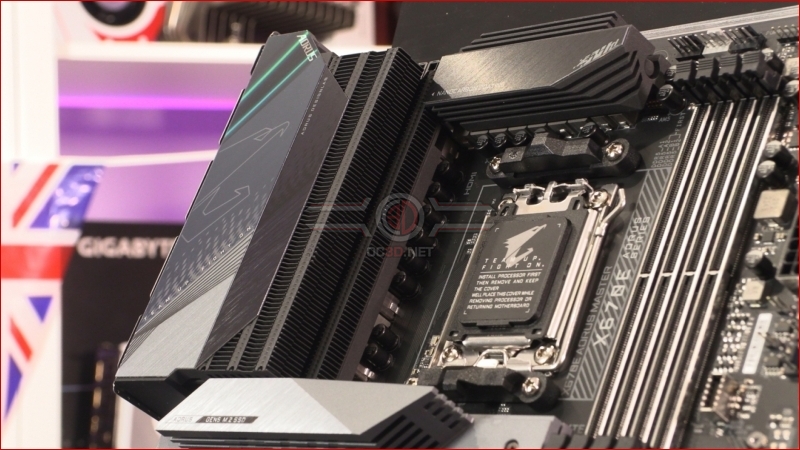 Â