Gigabyte X670E Aorus Master Preview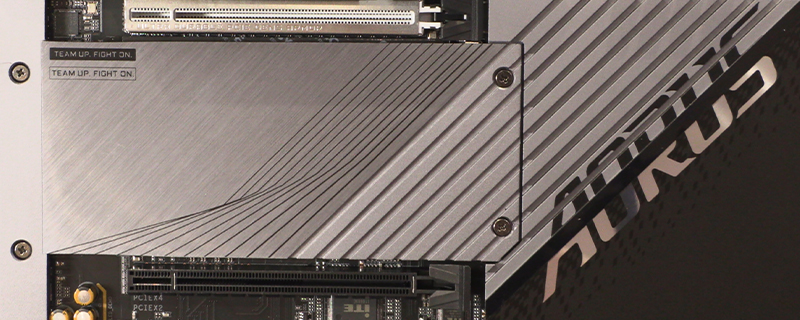 In Detail
As always starting with the power inputs on the top left, here in the very tiny space between the VRM heatsinks but also with the armour that is never more important than here. It's a tight squeeze not helped by PSU manufacturers giving us not a millimeter more cable than is necessary, so anything to keep the ports stable is welcome.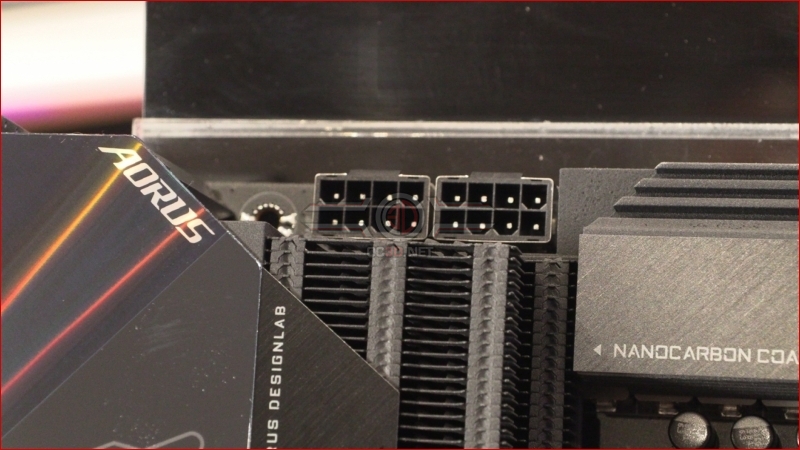 Â
As well as a closer look at the braced DDR5 slots you can also see all the familiar features in the top right hand corner. Dedicated AIO header as well as two fan headers, ARGB and RGB lighting headers, and the "please don't show anything I need to look up in the manual" 7 segment POST display.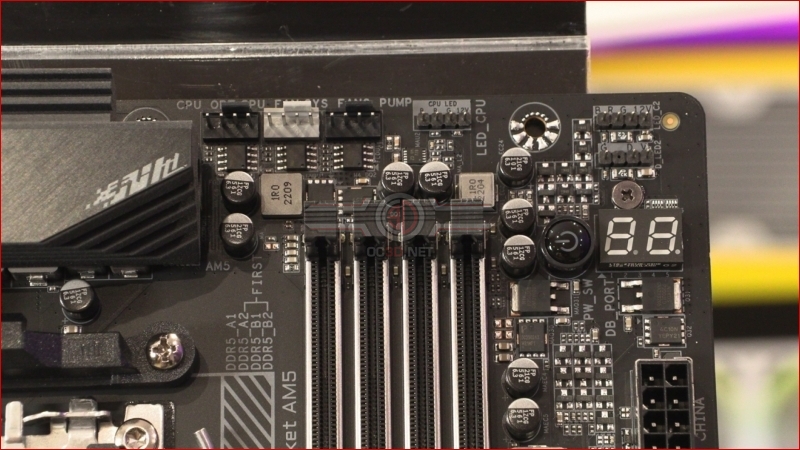 Â
Moving around, there are two combined fan and pump headers below the 24 pin ATX connector. This has moved the USB Type-C front panel header a little more inboard, but there is always loads of cable supplied there as anyone who has done cable management can attest.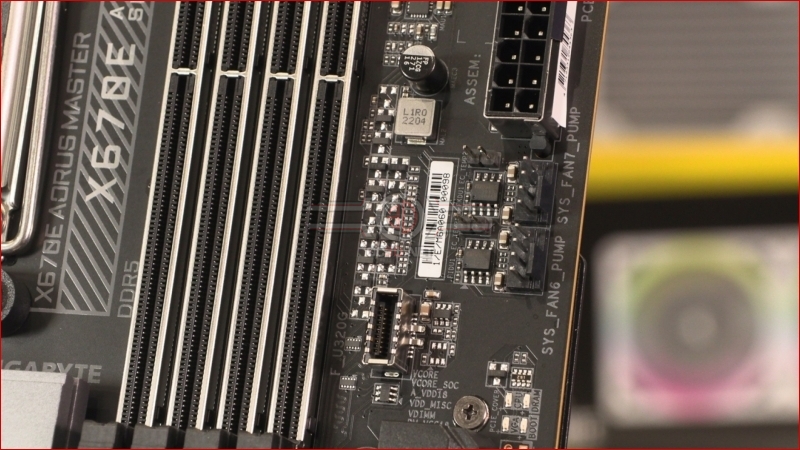 Â
Whilst blazing M.2 storage options are wildly popular, most of us have a stack of SATA drives around. Why needlessly use up landfill or take the risk of data theft when you can just plug them in and use them. It's still the most affordable mass-storage option around.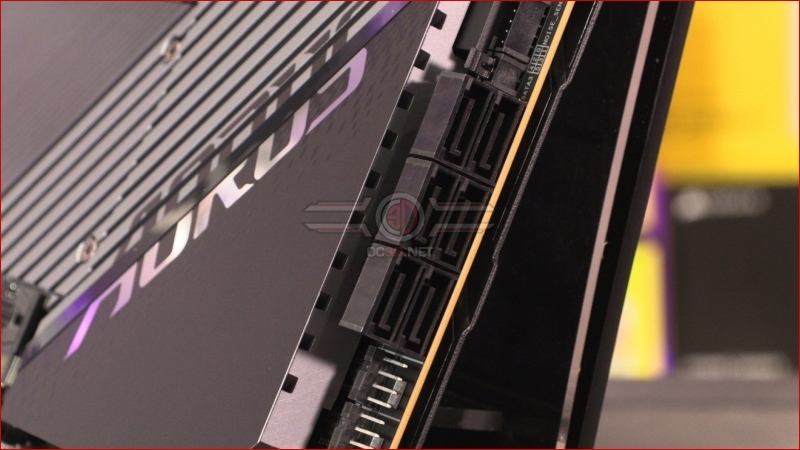 Â
Below the SATA ports are two horizontally mounted fan headers, part of the huge swathe of cooling options provided on the Aorus Master. The reset switch is tucked away beneath them and they're followed by the nice and obvious front panel connectors that give you system life. With two USB 3.2 Type-A front panel connectors and a pair of USB 2.0 headers you're well catered for in terms of internal connection.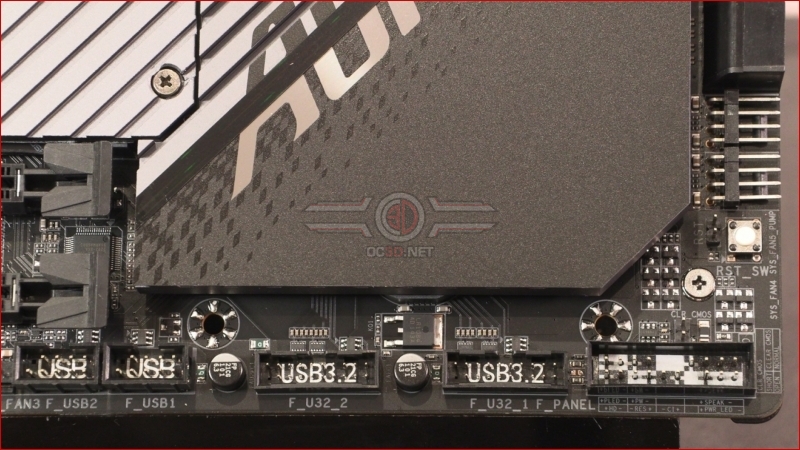 Â
In case you didn't think you had enough places to install fans, there are three more headers to be found below the lowest PCI Express slot, finishing up with two more of the all-important RGB Fusion headers.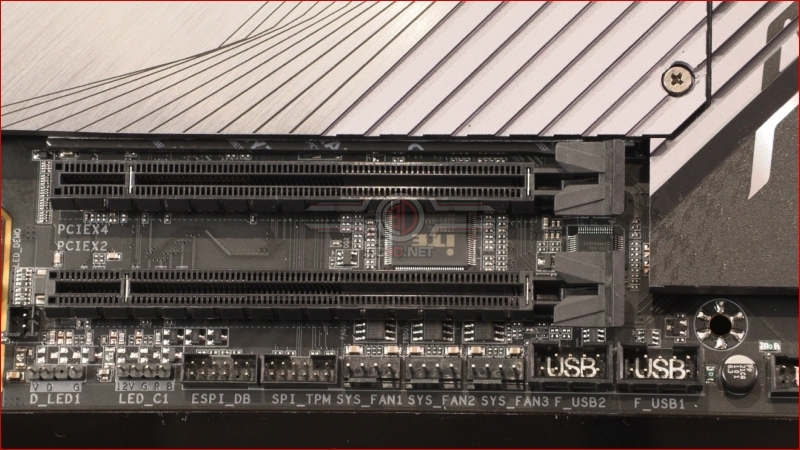 Â
Is this the smallest breakout audio section on a motherboard yet? Those huge M.2 slots ensure a compromise has to be made somewhere we guess.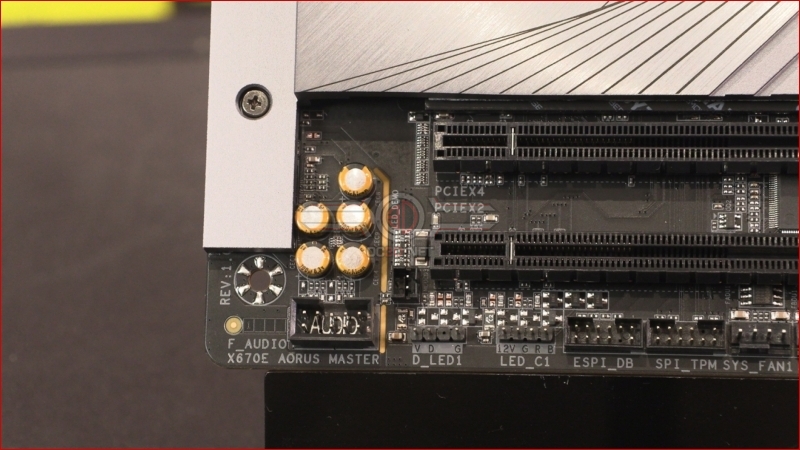 Â
Lastly around the back you get the full compliment of USB 3.2, 3.1 and 2.0 connectors in Type-A and Type-C formats. Networking is either WiFi 6E or 2.5G LAN, whilst those of you who need display options have both DisplayPort and HDMI from which to choose.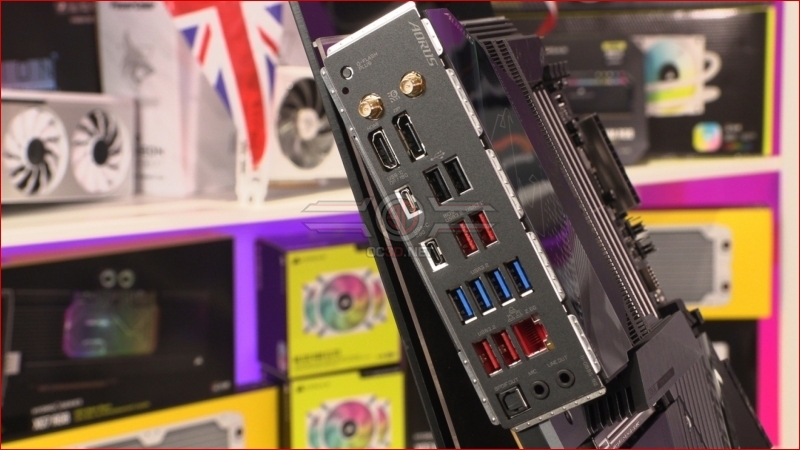 Â
We'll be bringing you our full motherboard reviews when we've finished testing all the processors. Whilst you wait let us know your thoughts about the Gigabyte X670E Aorus Master in our OC3D Forums.