AMD RX580 PowerColor Red Devil Review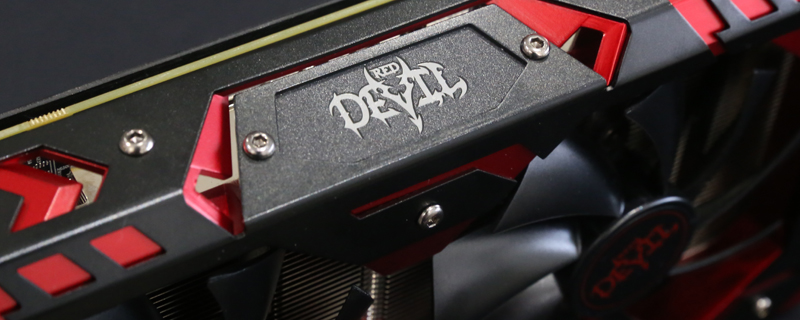 Introduction
With the recent release of the Ryzen CPUs on the Zen architecture it is clear that AMD has very much returned to the fray when it comes to their motherboard and CPU range. Given where they were just even as recently as last year it must have taken an enormous amount of research and development time and money to make such a huge leap forwards. If there is one thing we know about the PC Hardware world it is that most improvements are gradual, incremental enhancements made over years, rather than a giant leap for all silicon kind.
For what has felt like years the only thing propping AMD up has been their range of Radeon graphics cards. Whilst the 380X didn't quite set the world on fire, their 4th Generation GCN hardware, in the form of the RX 480 and Fury GPUs, was a serious option for anyone looking to game on a tight budget.
When you take into account the already successful RX 480 and the enormous amount of resources ploughed into the development of their Zen architecture, it is perhaps not surprising that this latest entrant into the Radeon pantheon is more of a refinement of an existing card than a massive leap forwards.

As you can see from the comparison table the RX 580 is a slightly faster GPU with some slightly better memory bandwidth, largely gained from an increase in TDP headroom. Very much a case of evolution rather than revolution. Given that Ryzen has probably saved the company though it is understandable that you can't reinvent everything in one go without crippling development cost.
One trick that the RX 580 does have up its sleeve though is AMD Chill technology, which works with a handful of titles to help keep your card cool and the power draw down when there isn't much action on screen. It's probably best thought of as a gaming version of a video codec. Rather than use tons of power to keep rendering something that hasn't changed, the algorithm powers down the card and frame rate when little is happening, and seamlessly returns to full power when the gaming gets heavy. Now the titles currently supported – Counter Strike, DOTA2, League of Legends, Overwatch – aren't part of our benchmark suite so we only have AMDs figures to go on, but they claim 30% power consumption reduction and 12°C average temperature reduction when the Chill technology is activated compared to regular running. Perfect if the eSports world is your main gaming pleasure.
| | | |
| --- | --- | --- |
| Â | Radeon RX 580 | Radeon RX 480 |
| GCN Architecture | 4th Generation | 4th Generation |
| Manufacturing Process | 14nm FinFET | 14nm FinFET |
| Compute Units | 36 | 36 |
| Stream Processors | 2304 | 2304 |
| Clock Speed | 1340MHz Boost, 1257MHz Base | 1266MHz Boost, 1120MHz Base |
| Memory Size | 8 GB | 8 GB |
| Memory Bandwidth | 256 GB/s | 224 GB/s |
| Memory Interface | 256 bit | 256 bit |
| Memory Type | GDDR5 | GDDR5 |
| TDP | 185W | 150W |
| Freesync Support | Yes | Yes |
| DirectX 12 Support | Yes | Yes |
| Vulkan Support | Yes | Yes |
| DisplayPort Version | 1.3 HBR/1.4 HDR | 1.3 HBR/1.4 HDR |
Â
| | | | | |
| --- | --- | --- | --- | --- |
| Â | Â RX 580 | RX 480 | RX 570Â | RX 470Â |
| GPU Cores | Â 2304 | 2304Â | 2048Â | 2048Â |
| Base Clock | 1257MHz | 1120MHz | 1168MHz | 926MHz |
| Boost Clock | 1340MHz | 1266MHz | 1244MHz | 1206MHz |