AMD Radeon RX 7800 XT Review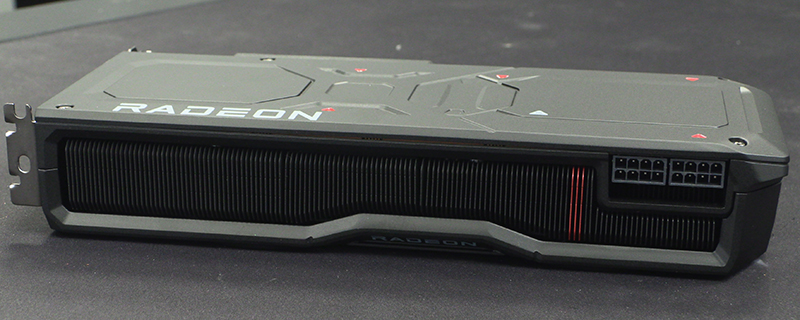 Introduction
Choosing a new graphics card is always a complicated business. On the one hand we all want the fastest, shiniest, most capable graphics card around, but on the other we've all got fiscal limitations that make buying the one you want a rare occurance.
The primary deciding factor, beyond money, is what you actually plan to do with it. It behoves you to be honest with yourself in this department, as it can not only save you money in the long run, but also leave you more fulfilled. The big two manufacturers have always produced cards which target a particular segment of the audience, and the latest two additions to the AMD Radeon 7000 range are no exception. There is the RX 7700 XT which is aimed at those of you who game at 1440 or 1080, and the RX 7800 XT which is also 1440/1080 based, but with a little more oomph for only a little extra cash.
Whilst AMD themselves don't do a version of the RX 7700 XT – check our XFX review also going live today – both cards are so similarly featured and priced that their target audience is the same. What really separates them, and is perhaps key to thinking of them as a concept, is the extra architecture going on under the hood. We follow the market closely and we're aware that many people have chosen to invest, even now, in a 6000 series Radeon card as a way of trying to maximise their price per performance reward.

With a price point below £500 for both cards, the inclusion of AI Accelerators, and much higher fill-rates than the 6000 cards, you owe it to yourself to get on board the RDNA 3 train. More than almost any other hardware, the architectural changes of the most recent graphic card generations bring benefits that raw horsepower cannot match, and you should always own the newest version if you're looking for an upgrade. All of which is fine, but we all know the real acid test is how well they perform in games. Worry not, we'll come to our test results soon, and we're sure that those of you who have been keen on a RX 6800 will be pleasantly surprised.
Technical Specifications
Although AMD are only producing their own RX 7800 XT cards, and you need to go to the vendors to get a RX 7700 XT, we thought it was interesting how closely matched the two cards are, and certainly how much extra hardware horsepower they have in comparison to those that have come before. It might be tempting to save a few pounds and go for an older card, but much like the step from the GTX to RTX Nvidia cards, the step from RDNA 2 to RDNA 3 is significant and utterly worthy of your investment.
| | | | | |
| --- | --- | --- | --- | --- |
|   | RX 6700 XT | RX 7700 XT | RX 6800 | RX 7800 XT |
| Architecture | RDNA 2 | RDNA 3 | RDNA 2 | RDNA 3 |
| Manufacturing Process | 7nm | 5nm GCD 6nm MCD | 7nm | 5nm GCD 6mm MCD |
| Transistor Count | 17.2 billion | 28.1 billion | 26.8 billion | 28.1 billion |
| Compute Units | 40 | 54 | 60 | 60 |
| Ray Accelerators | 40 | 54 | 60 | 60 |
| AI Accelerators | 0 | 108 | 0 | 120 |
| Stream Processors | 2560 | 3456 | 3840 | 3840 |
| GPU Clock | 2424 MHz | 2171 MHz | 2105 MHz | 2124 MHz |
| Boost Clock | 2581 MHz | 2544 MHz | 2105 MHz | 2430 MHz |
| Peak Single Precision | 13.21 TFLOPS | 35 TFLOPS | 16.17 TFLOPS | 37 TFLOPS |
| Peak Half Precision | 26.43 TFLOPS | 70 TFLOPS | 32.33 TFLOPS | 74 TFLOPS |
| Peak Texture Fill-Rate | 413 GT/s | 550 GT/s | 505.2 GT/s | 583 GT/s |
| ROPs | 64 | 96 | 64 | 96 |
| Peak Pixel Fill-Rate | 165.2 GP/s | 244 GT/s | 202.1 GP/s | 233 GT/s |
| AMD Infinity Cache | 96 MB 1st Gen | 48 MB 2nd Gen | 128 MB 1st Gen | 64MB 2nd Gen |
| Memory | 12GB GDDR6 | 12GB GDDR6 | 16GB GDDR6 | 16GB GDDR6 |
| Memory Speed | 16 Gbps | 18 Gbps | 16 Gbps | 19.5 Gbps |
| Memory Bandwidth | 1278 GB/s | 1995.3 GB/s | 1664.2 GB/s | 2708.4 GB/s |
| Memory Bus | 256-bit | 192-bit | 256-bit | 256-bit |
| Total Board Power | 230W | 245W | 250W | 263W |
Up Close