AMD Radeon RX 7800 XT Review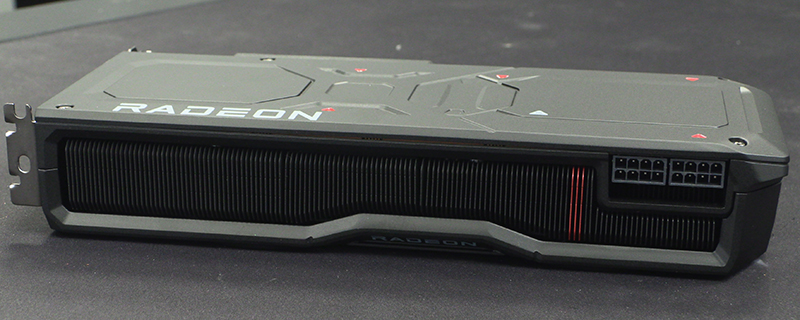 Up Close
We're so used to seeing the big manufacturers lean heavily into their branding that the incredibly understated aesthetic of the AMD box is a sight to behold. We love the simple product image, the very subtle red colouring and the background with more dry ice than a hair metal band.
As long as there are different versions of products which do the same thing, there will be a tribal force behind them. Whether you're debating XBOX or Playstation, Android or Apple, or in this case AMD or Nvidia, there is a team to be on. We just want great products, but we like AMD being willing to lean into this concept.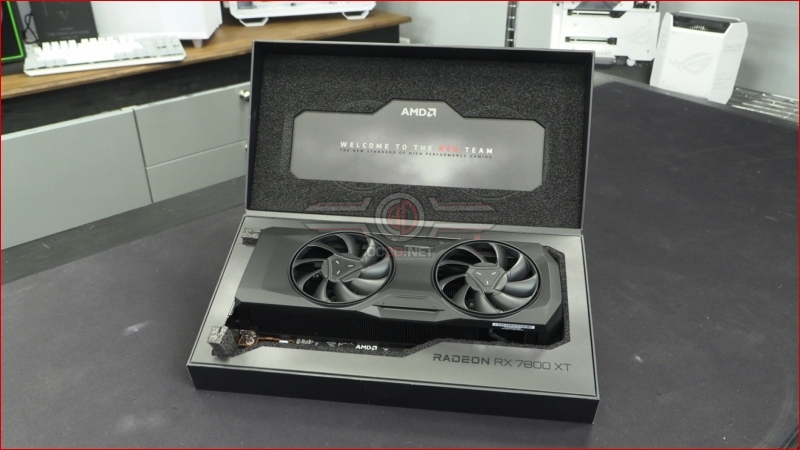 Â
The all-black box art is in keeping with the card itself. If you like your system subtle and minimalist then the RX 7800 XT will fit right in. Kudos to AMD and their Radeon design team for keeping things muted. We also adore the three red striped heatsink fins. In a world so determined to shout their brand from the rooftops, having the confidence to go low key is admirable.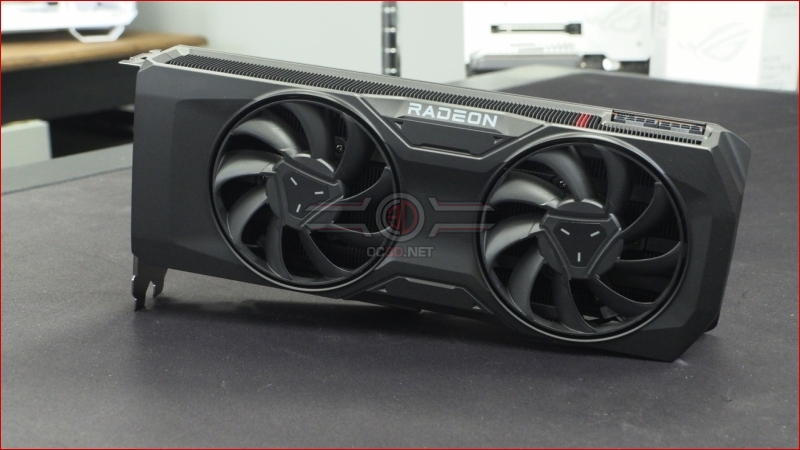 Â
The backplate is similarly subtle, and we also see the removal of the airflow cutout in the backplate. Given that AMD were the first to implement this, and that it clearly had a benefit, we're somewhat surprised to see it disappear here. We'll see how that affects the temperatures later on.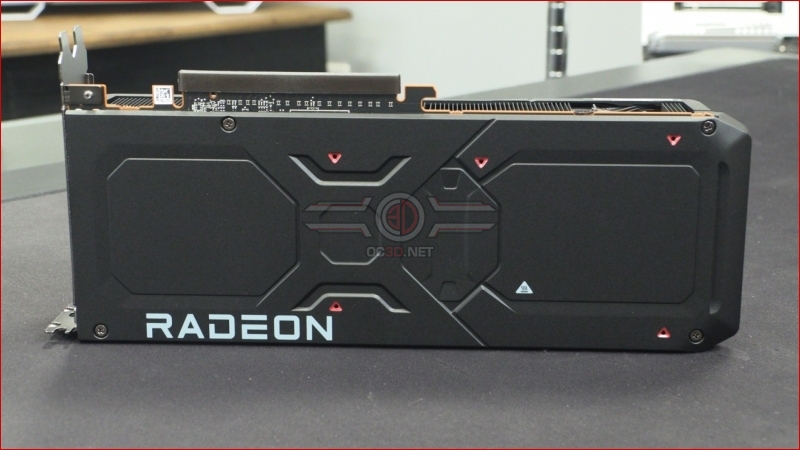 Â
There was a lot of talk about AMD possibly moving to the ATX 3 power connector design. Given how much of a faff that has been in general, we like that they've stuck to the old reliable 8 pin PCIe connectors. No need for a new PSU here.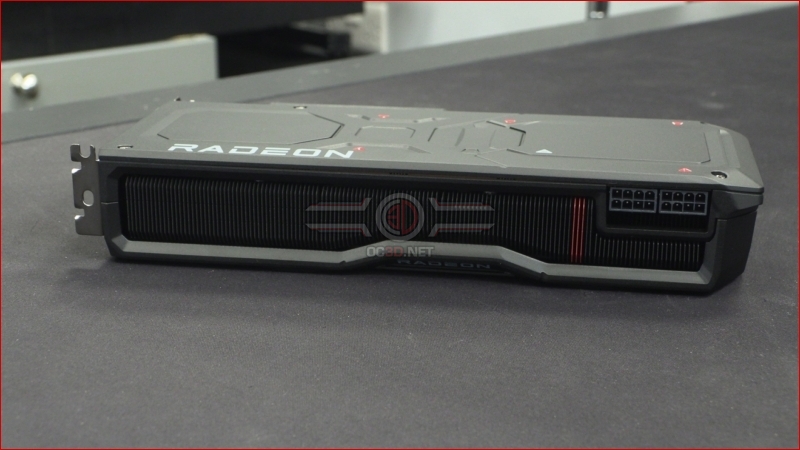 Â
Lovely chunky fin density beneath a two fan cooler. Sometimes the classics are the best. We can't wait to discover how this new entry into the AMD pantheon fares in the temperature stakes.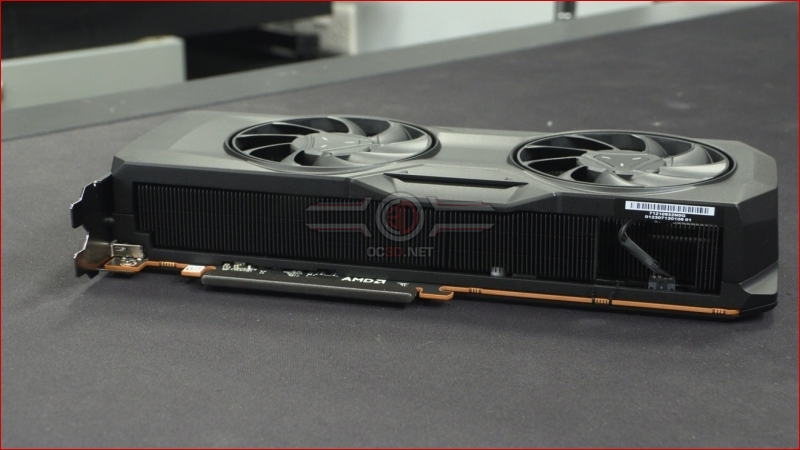 Â
A closeup of both those classic, end-of-card 8pin PCIe power connectors, as well as a shot of how understated the three AMD Red heatsink fins are.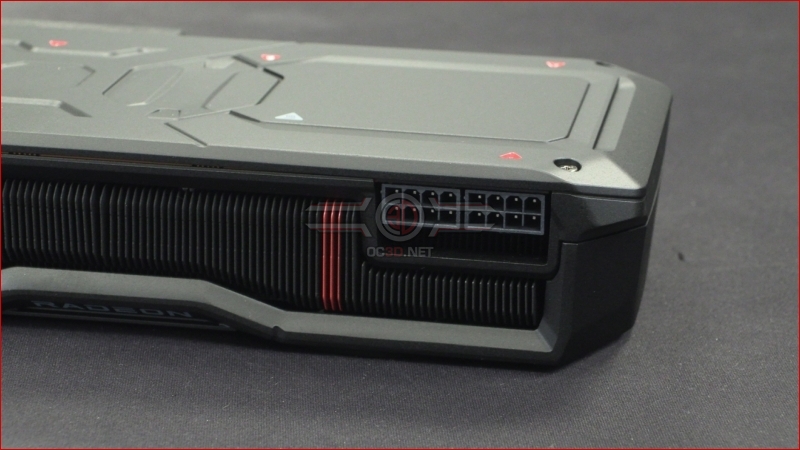 Test Setup and Clock Speeds