Asus EAH 4890 1GB DDR5 PCIe Graphics card
Introduction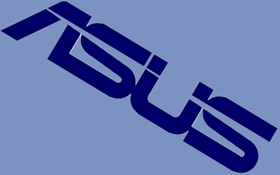 OK, I'll answer the big question everyone wants to know first. Have ATI incorporated the expected 40nm drop for their latest GPU?
Answer: NO, it's still based on the 55nm of previous cards. Should I end the review there though? Well no I shouldn't because the card is clocked to the high heavens which should produce some interesting results and more importantly, I wouldn't get paid!
The variant we have on test today is the Asus EAH4890 (RV790) and being based on the reference design it will give us some clue as to what kind of performance leaps ATI have made. While Nvidia have been playing catchup (and indeed caught up) in the dual card stakes, ATI have been busying themselves to make a push for top spot in the single GPU arena. The GTX280 has been on top for some time now and despite a refresh with the GTX285, the price of such a card has meant it has not been as popular as Nvidia would have liked. So then ATI may have found a niche, a chink in the armour as it were as the 4870 was 'almost' as good as the 280, maybe the 4890 can surpass the 280, or indeed make a challenge against the big boys, the 4870×2 and GTX295.
So then, what's changed with the 4890 and what are the crucial differences between this card and it's forbear, the 4870? Well despite our initial assumption that the card is simply a re-hash/overclocked 4870, I was happy to learn the card has actually been designed from the ground up with revised power circuitry allowing consumers to further bump up the clock speed from an already blistering  850MHz on the core and 3900MHz (effective) on the memory clock speed. Oh, and the memory is also GDDR5!

Specifications

Manufacturer: Asus
Name: EAH4890
Corespeed: 850MHz
Memory: GDDR5
Memory speed: 3900MHz
Stream Processing units: 800
Anti Aliasing: 24x
Physics: Havoc capable
Sound: HDMI with 7.1 surround support
Let's take a look at how the card itself and the way in which it is presented…