ASUS GTX780 Ti Matrix Platinum Review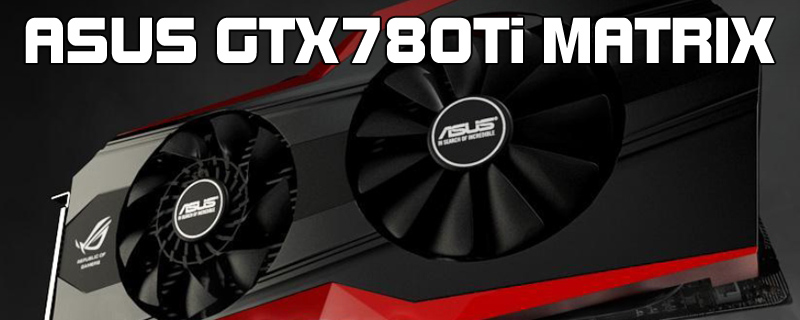 Introduction
The Matrix range of cards is ASUS, and their ROG brand, top range card. Designed for those who will only except the very highest potential performance and require features which go far beyond that required by most users.
There are two new additions to the range, and firstly we're going to be taking a look at the GTX780Ti Matrix. Regular readers will be aware that the GTX780Ti is so well designed and has so much performance that it would be almost impossible to produce a bad card based upon the GK110 GPU. So with the knowledge that the underlying architecture will be nearly bombproof it's with interest that we see what the Matrix additions bring to the party.
Technical Specifications

We often discuss how a graphics card specifications table doesn't fully express the nuances of each card, and the Matrix is no different. A glance at the table would imply that it's your average GTX780Ti with a decent GPU clock speed but otherwise unimpressive. Of course a ROG Matrix card would hardly be worth release if that was the case. So let's have a closer look.