ASUS ROG Ares III Review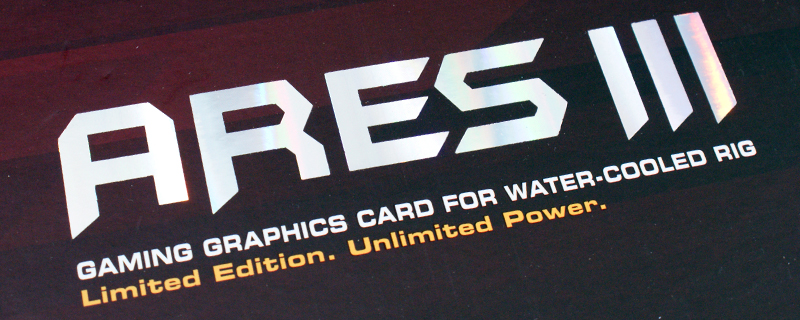 Introduction
Writing the introductions is always the most difficult part of our review process. You're all eager to get into the meat of what the product looks like, how it performs, and what we think of it. We're equally eager to show you how amazing/terrible the product is. After all, we already know whether jaws are about to drop and bank accounts empty.
Rarely is this more apropos than with the ASUS Ares range of graphics cards. The quality and power available to regular GPUs is such that the market for specialist cards has dwindled until the ASUS Ares is the last one standing. We have to admire their dedication to blowing our minds with strokes of genius when they are freed from the sanity of market forces. Whether it was the mad original Ares or the barnstorming Ares II, there is a level of performance above and beyond expectations of even a high-end card when we find an Ares upon our desk, so let's get on and see how the Ares III stacks up.
Specifications

As you would expect to find the latest Ares III has jaw-dropping specifications, with a GPU core speed of over 1GHz coupled to a whopping 8GB of 5GHz effective GDDR5. The inclusion of the AMD Gold Reward will also get you up and running swiftly with three games from a selection that is getting somewhat long in the tooth but still contains some rip-roaring titles. However, we're certain that you're not buying a factory waterblock R9 295X2 for the chance to Guacamelee, so let's see what the ASUS Ares III has under the hood.