Corsair GTX980 Ti Hydro GFX Graphics Card Review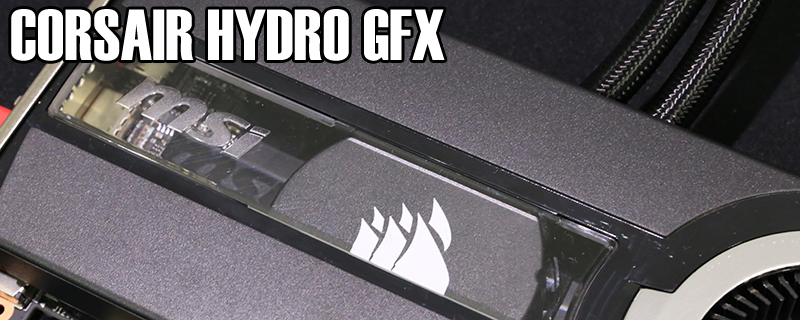 Up Close
The Hydro GFX seems to be part of the Corsair Gaming range with its black and yellow packaging. It looks classy, taking the minimalist approach to proceedings with the Corsair logo writ large across the front and the reverse emphasising the benefits of the Corsair Hydro cooling system.
The card itself is somewhat less visually impressive. Although clearly it isn't the case, it does nonetheless look like someone who had a MSI card, a Corsair H55, a Dremel and ten minutes to kill had a brainwave. Necessity is the mother of invention and so the Hydro GFX does need a shroud and fan to keep the memory and VRMs cool, but it isn't exactly a card you'd purchase for its high-end looks.

Beyond the obvious radiator and tubing hanging out the top, the Hydro GFX is a standard looking GTX980Ti. 8+6pin PCIe power inputs, watermill style fan and black shroud only broken up by the yellow MSI logo. This isn't a card built for looks though, it's one built for low temperatures and screaming performance, so it's time to find out how it does in those areas.