Gainward GTX1070 & GTX1080 GLH Phoenix Review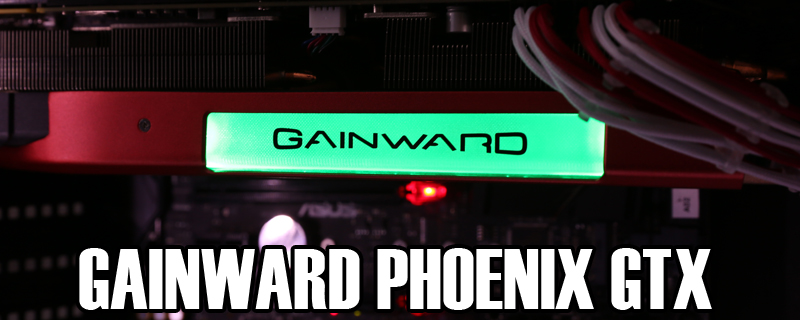 Up Close
As befits a Phoenix labelled card the packaging is arresting at the very least. Anyone who played the early Pokemon will be reminded of Moltres. At the very least there is no doubt which variant you've brought.
The 980 Ti version of the Phoenix cooler was all red with three fans, but the Pascal GPU models are a combination of red, black and a sort of bronzy gold type colour. We have to confess it doesn't work at all for us. More red, or maybe accepting the Golden Sample part of it and going all out with a gold colour might be tolerable. This is neither one nor the other. Hmm.

However, beyond the different power inputs you'll struggle to tell the two cards apart. Which is a nice feature if you want to pretend that you have the bigger card, or just want all the benefits of the cooling capacity for the GTX 1080 on the GTX 1070.
From this three-quarter view you can see what we mean about the colour scheme just not meshing. The design of the top looks fine with swooping curves, but the sort-of-gold colour doesn't float our boat.
There is plenty of ventilation at the exhaust/output end of the two Phoenix cards. You can also see how they are larger than the twin-slot coolers we've seen recently, without fully going into three-slot supercard mode.
Further 'well damn' moments are had with the logo lighting. It's a spectacular colour rich affair that, theoretically, can show red, green or blue (not to be confused with full-spectrum RGB). However, in our testing it only showed red very briefly when the system was turned on, and otherwise remained resolutely green. Which doesn't exactly mesh with the red/bronze aesthetic of the rest of the card.
Fortunately, as you're about to see, the looks are where the bad points about the Phoenix stop.