Gigabyte G1 GTX980 Super Overclock Review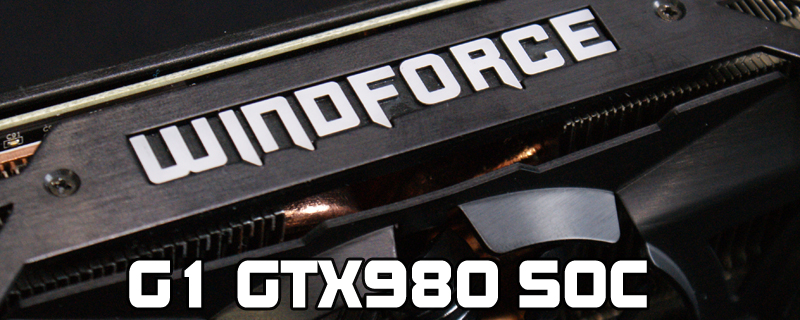 Up Close
We're still unsure if we like the new logo for the Gigabyte G1 Gaming range. Once we've seen it as a duck looking to the right in profile, it's hard to unsee it. Still the box is eye catching and the swathe of black lends a purposeful look to the affair.
The Windforce cooler on the GTX980 SOC looks like the best we've seen in a long time. We've ragged on it once or twice here at OC3D, but this new generation hits all the right notes.

The backplate is very nice, with plenty of holes for venting yet retaining the eye-catching looks of a brushed black aluminium cover with a gorgeous precision to the logo. Both the front and back of the card have lots of angles which give it a very modern, technical, look. We like it a lot and those beefy heatpipes only emphasise how nice the G1 GTX980 SOC is as a visual feast.Â
The Windforce requires 8+8 PCIe power input, which is two more than the 8+6 of the reference card. Outputs are two DVI, an HDMI and three DisplayPorts.