MSI Suprim X RTX 4070 Ti Review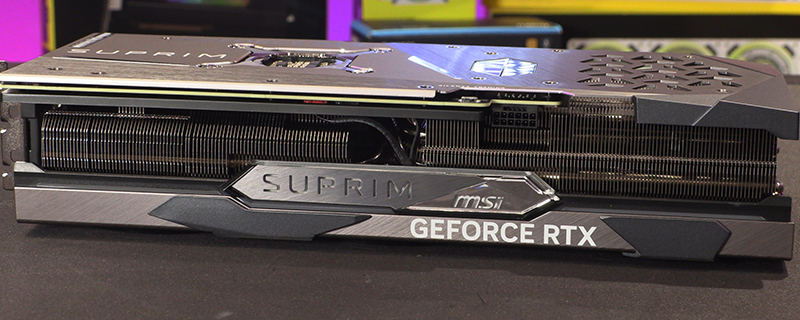 Introduction
Whatever you may feel about the Nvidia naming conventions and price structure there is no denying that the RTX 4070 Ti cards brings incredible performance at a comparatively affordable price when compared to the Ampere range. Go back a year and tell people you can match the RTX 3090 Ti level of performance for RTX 3080 money and they'd bite your hand off.
Now we've escaped the frantic nature of Couriers at Christmas – that sounds like a schmaltzy TV show – we've finally received the MSI entrant into the RTX 4070 Ti range in the form of their Suprim X. Every MSI Suprim X card we've reviewed so far has been of a very high standard, combining their excellent cooler with robust build quality and excellent performance. We've no reason to suspect that the RTX 4070 Ti is going to be any different, and judging from the thickness of the cooler you can see in the image at the top of this page, neither should you.
Naturally though there is only one way to discover how the MSI entrant compares to the competition and that is to plug it in to our GPU test rig and put it through its paces. The weather outside might be frosty, but the battle for the title of best RTX 4070 Ti is heating up. Grab your beverage of choice and let's see how the MSI stacks up to the competition.

Technical Specifications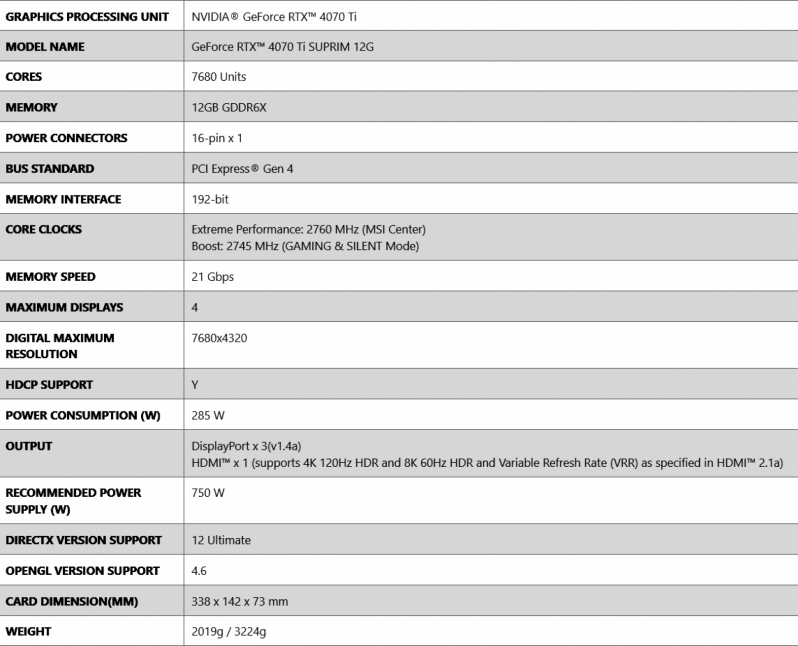 Up Close