MSI Suprim X RTX 4070 Ti Review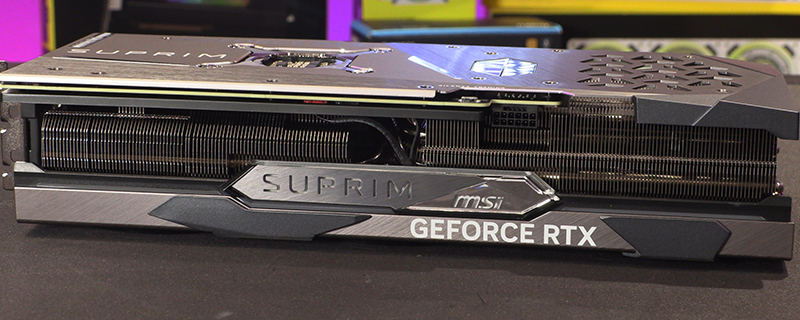 Up Close
The packaging for the MSI Suprim X is nice and simple with a clear product image and the soft blue lighting of the model name itself. We're still not quite used to the MSI Dragon logo not having a red background, but as you can see on the shelf behind it's a common occurance on the Suprim X range.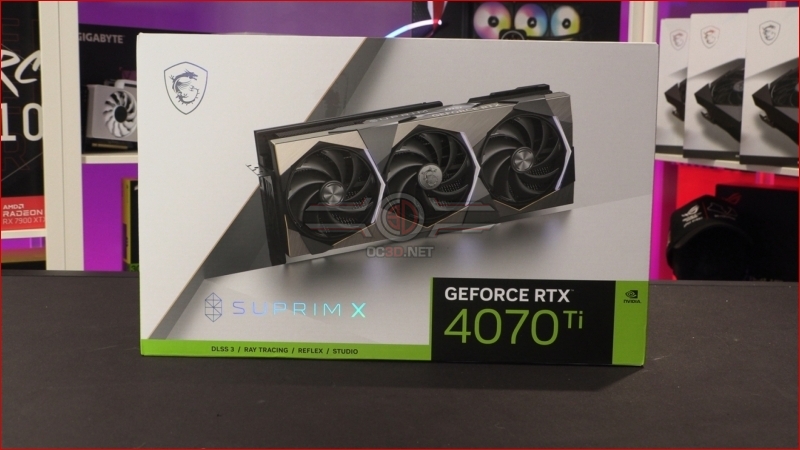 Â
Although the MSI RTX 4070 Ti Suprim X is built like a tank, we know that some people get antsy about their card potentially drooping over time, and so the branded card rest will save you laying awake at night fretting.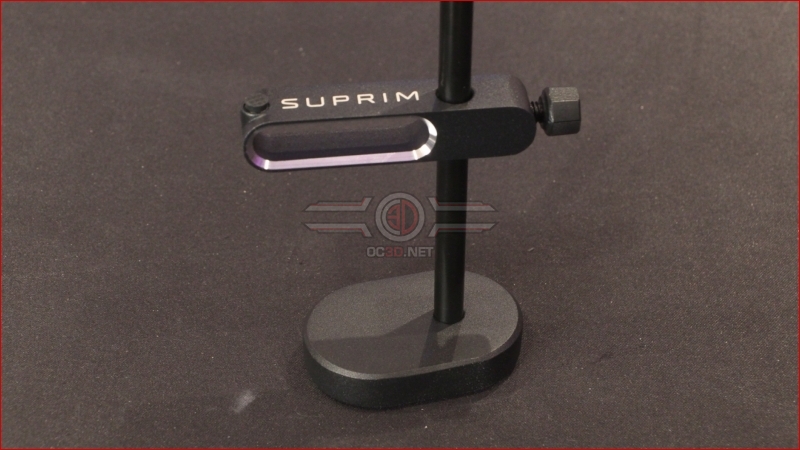 Â
The octagonal fan surrounds are accented by triangles in different silver to the main body of the Suprim X cooler. You can just catch a glimpse of the fin design through the fan blades but we'll show you a close up in a moment.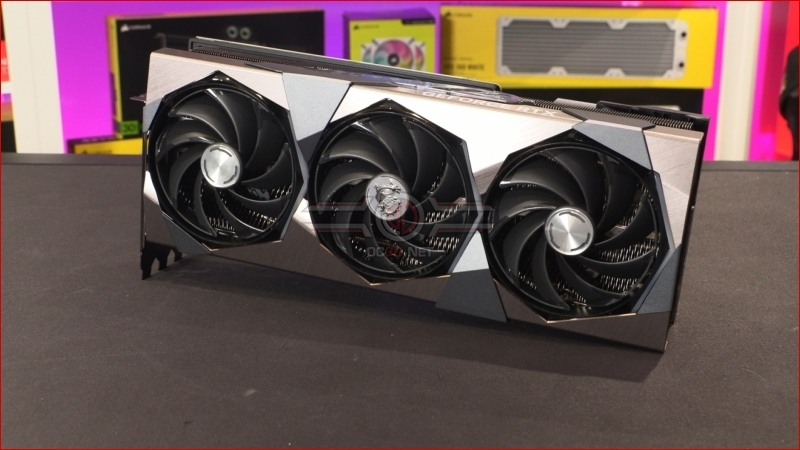 Â
Considering how much of our time is spent looking at the backplate of cards – assuming standard mounting orientation – it's rare to see a lot of effort put into this part of the card. The MSI Suprim X offers two different silver textures, a carefully designed airflow pass-through as well as a clear brand to make sure everyone knows what's providing your your high frames-per-second.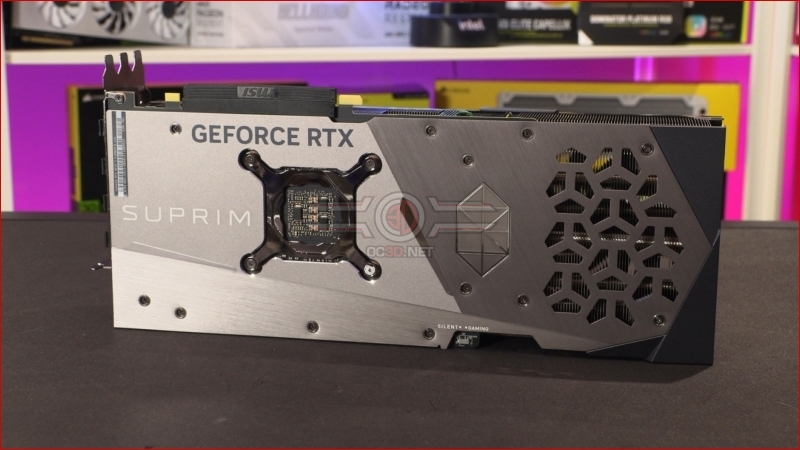 Â
We've liked the Suprim X cooler in every guise we've seen it in, and the RTX 4070 Ti is no exception. From the old days when the Twin Frozr design first appeared, MSI have always had fantastic coolers in their arsenal and the Suprim X continues this trend.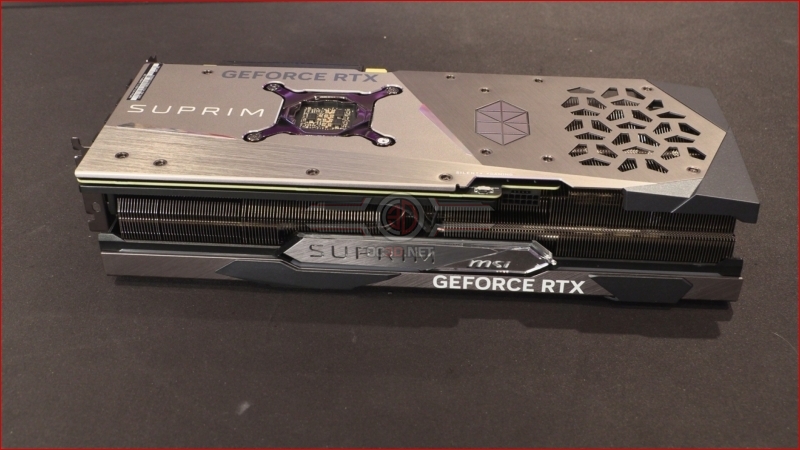 Â
If you wondered whether the Suprim X RTX 4070 Ti would see a similar reduction in the amount of fins that we saw when ASUS bolted their Strix cooler to the same GPU then you can be reassured by this picture. Nothing has been trimmed or cut away. Even the areas in the middle where we might not expect the same attention to detail as on the RTX 4090 cards, MSI have gone all in.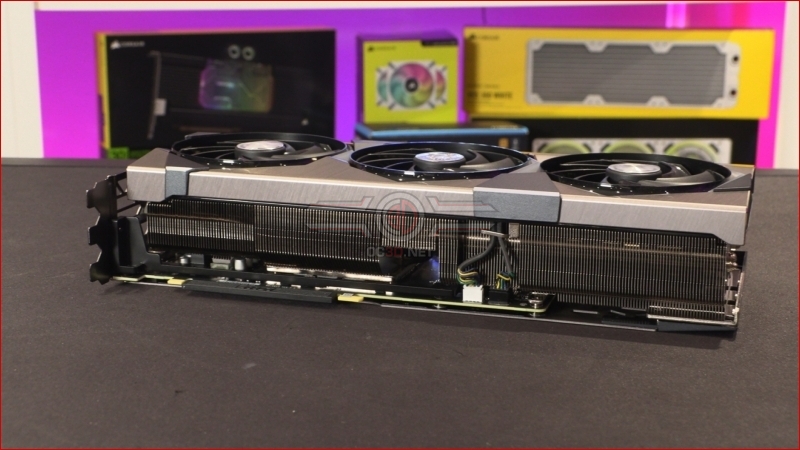 Â
The design of the fans and fins is unique to the Suprim X, and it should prove as effective on the latest addition to the Nvidia range as it has on the previous cards we've reviewed.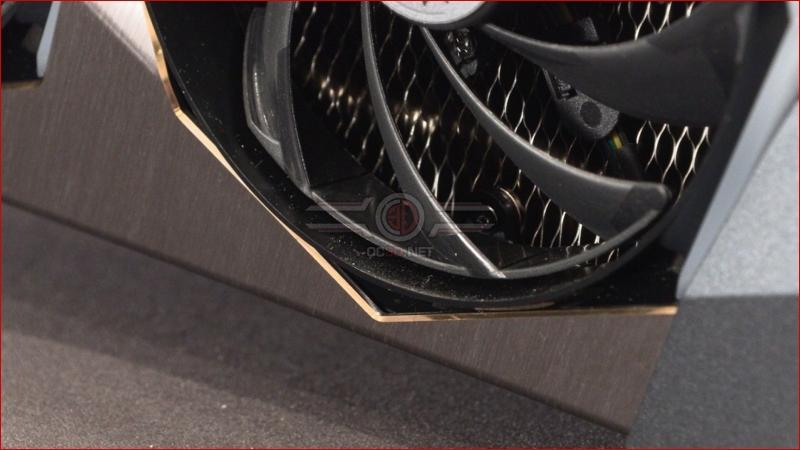 Â
Should you want to tame the temperatures even further than the Suprim X normally runs at then the MSI dual BIOS switch will prove handy. For us, we've no idea why you would buy such a high end model and then want to nerf it, especially given how cool the card runs even at flat chat.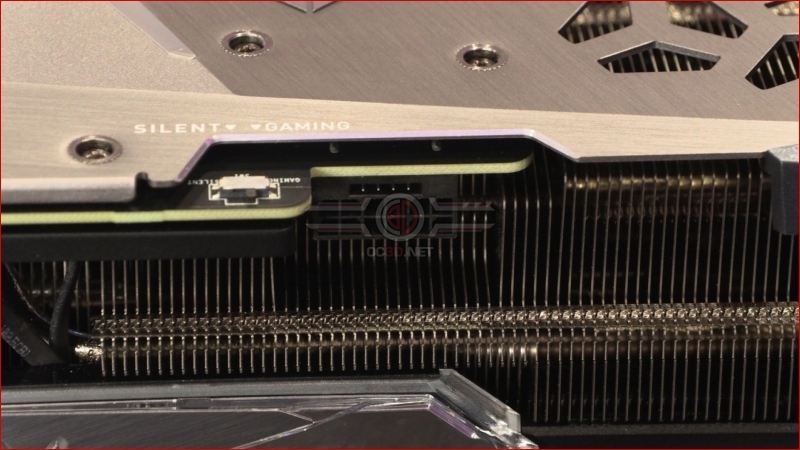 Â
Test Setup and Clock Speeds