Nvidia GTX 1070 Founder Edition Review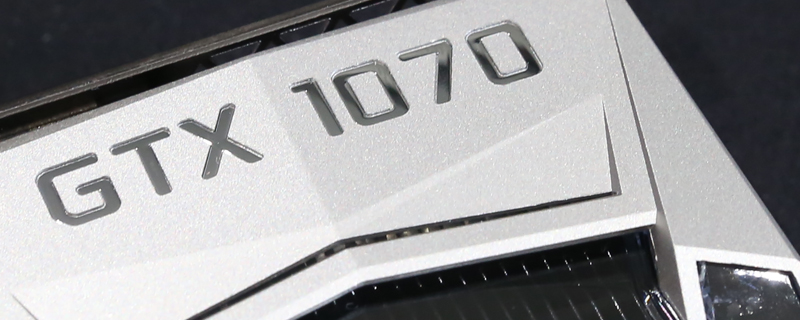 Introduction
There is no getting away from the fact that the GTX 1080 turned up and knocked it out of the park with incredible performance combined with great power efficiency at a reasonably affordable price.
Until now the top-of-the-line x80 nVidia cards have been the ones that we dreamt of, whilst our wallet was only capable of the x70. It's why the GTX 970 was one of the most popular cards around. There has always been a performance difference to match the price difference, and the GTX 1070 is no exception when it comes to a price differential, but how does the performance match up to its bigger brother.
After all, the GTX 1080 manages to match a GTX 980 SLI setup. Surely the GTX 1070 can't be equally impressive? Oh ye of little faith…

Technical Specifications
When compared to the GTX 1080 the Pascal GPU at the heart of the GTX 1070 has one fewer Graphics Processing Cluster, which means 5 fewer Streaming Multiprocessors and 640 fewer CUDA Cores. The other big drop off is the move from GDDR5X memory back to the more common GDDR5, and the speed has gone down from 5GHz to 4GHz.
Wherever you look the GTX 1070 has been pared back when compared to the GTX 1080, as befits a card aimed at the masses rather than the enthusiasts. There is still the same GM104 GPU, still the same L2 cache size, and still the same choice of display outputs though. Have the nVidia guys managed to drastically reduce the dry specifications whilst still keeping performance high enough to make us wet?