Nvidia RTX 4060 Ti FE and Gigabyte Eagle Review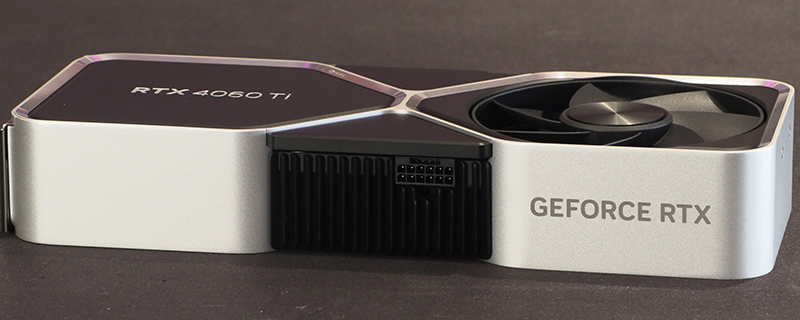 Gigabyte RTX 4060 Ti Eagle
The Gigabyte eye that normally makes us wish we were able to create a case through working with aluminium is more zoomed in on the Eagle packaging, making us feel like we've woken up next to a Transformer.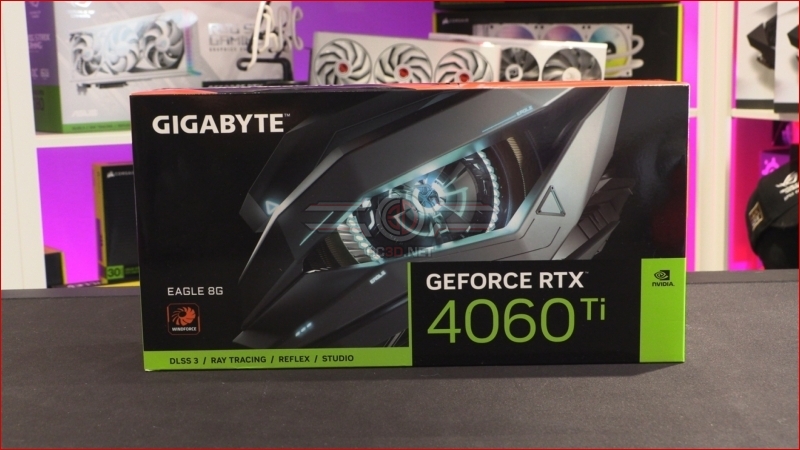 Â
The Eagle is very much at the affordable end of the Gigabyte range, but it's amazing what some holographic stickers on the fans can do to make it look like a more premium model than it is. It's a card that runs on a simplicity maxim, with all it needs and no more. Utilitarian almost.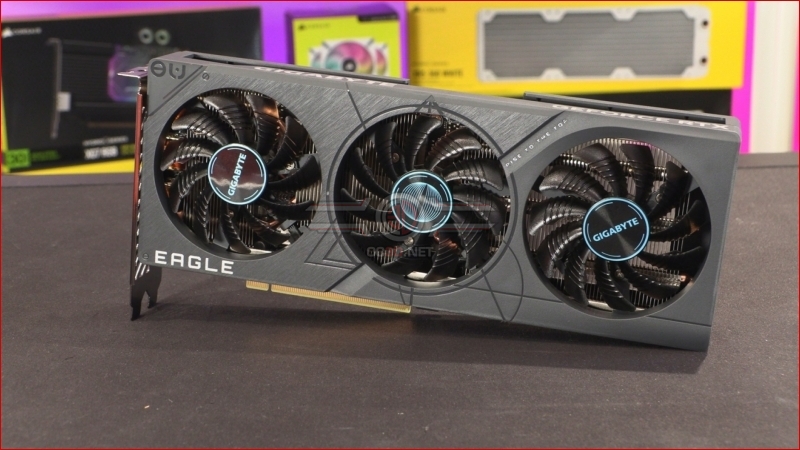 Â
The cutout on the Eagle is one of the biggest around, giving you plenty of room to push cool air to the top half of your case, whilst also letting you bask in the glory of those fat heatpipes.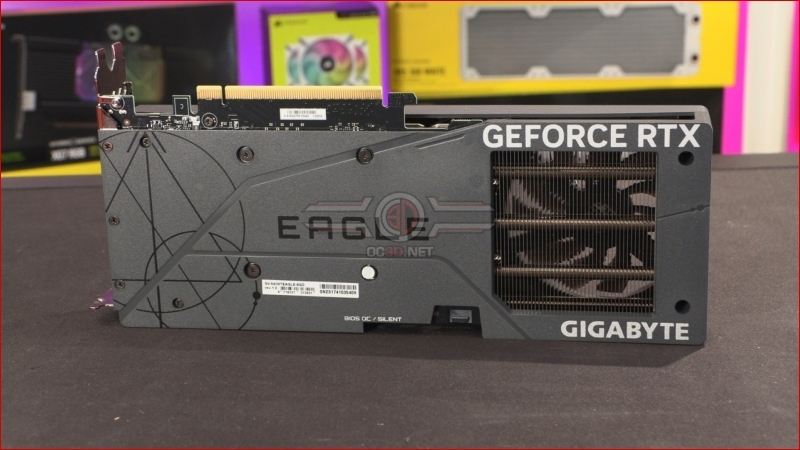 Â
Unlike the Nvidia card the Gigabyte Eagle sticks to a single 8 pin PCIe power connector, perfect if you've already got a power supply but one that doesn't support ATX3.
In another change to the Nvidia design the Eagle has two DisplayPort and two HDMI connectors. Useful if you have a multi-monitor setup already.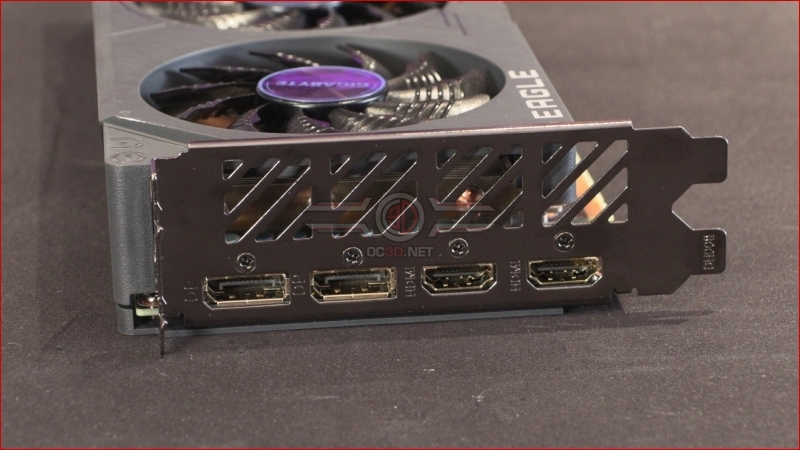 Â
Test Setup and GPUz