Sapphire RX 7800 XT Nitro Review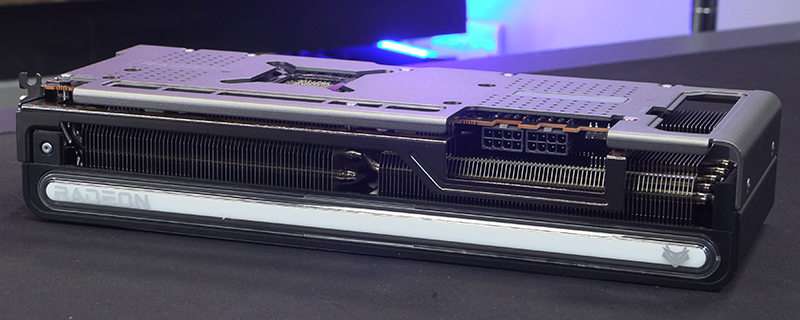 Introduction
Any time there is a new product launch there is always going to be a selection of partner cards to come along with it. Sapphire have been one of the stalwarts of the AMD Radeon family for far longer than we can remember, so naturally with the new addition to the AMD RDNA 3 range there is a new Sapphire card to salivate over.
There are four different takes on the Radeon RX 7800 XT from Sapphire. Moving from the base model to the top option they are the Sapphire RX 7800 XT, Sapphire Pulse, Sapphire Pure, and the card we have in for review today, the flagship of the range, the Sapphire RX 7800 XT Nitro. The majority of hte changes are cooling and speed related, with the vanilla and Pulse being 2.5 slot, two fan models, whilst the Pure is 2.5 slot triple fan, and the Nitro being a full-fat, triple slot, triple fan (Tri-X) model. Naturally the factory clock speeds increase as you move up the range too, until you hit our Nitro model with a 2565 MHz Boost clock. It's no slouch.
Beyond the differences you might expect, you also get ARGB lighting on the Nitro, something we first saw with the Sapphire RX 7900 XTX, as well as a fan connector and the ability for the card to control some system fans. Lastly the Sapphire Nitro has a Dual BIOS and a 14 phase power design that allows for a total of 980A to be delivered.

As we always do, we'll look at the card up close and then put it to the test. Onwards!
Technical Specifications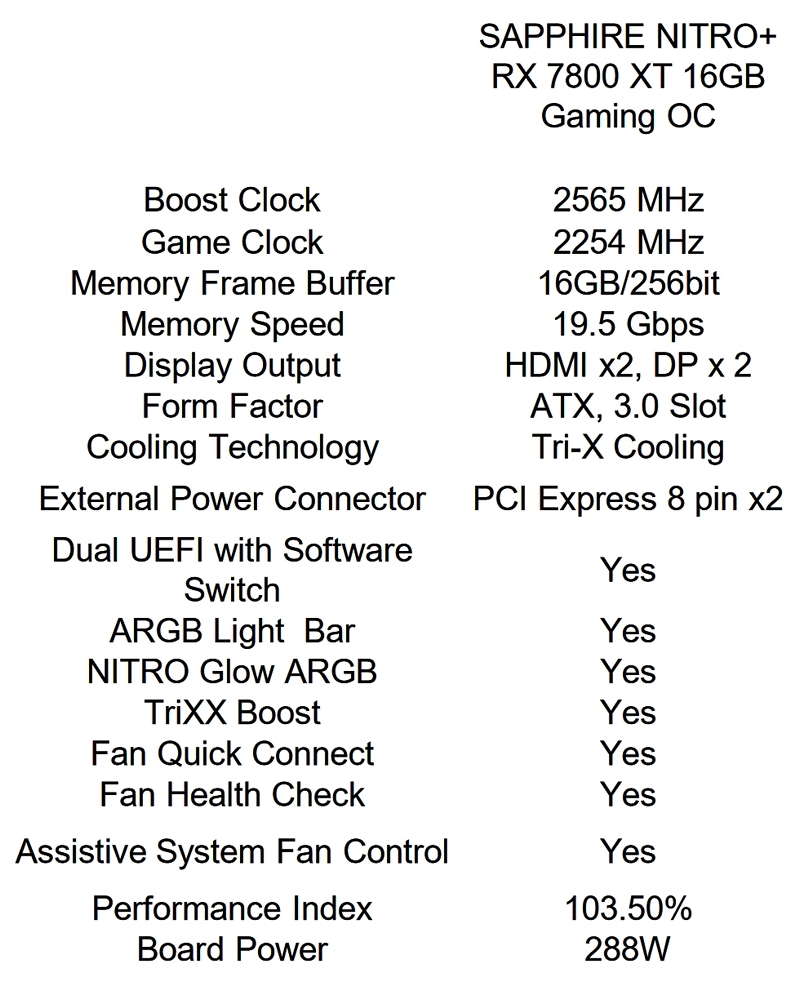 Up Close