Sapphire RX 7800 XT Nitro Review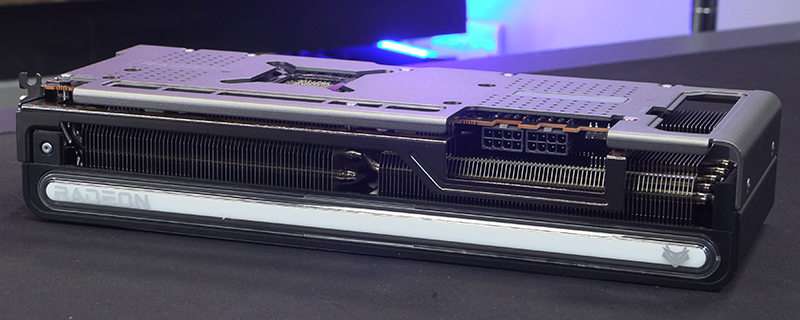 Up Close
It's always fun to try and determine what stylised animal the logo is on any product. With the diamond eyes and hood effect we're going to say a Cobra or a Frilled Lizard. Any guesses in our forums?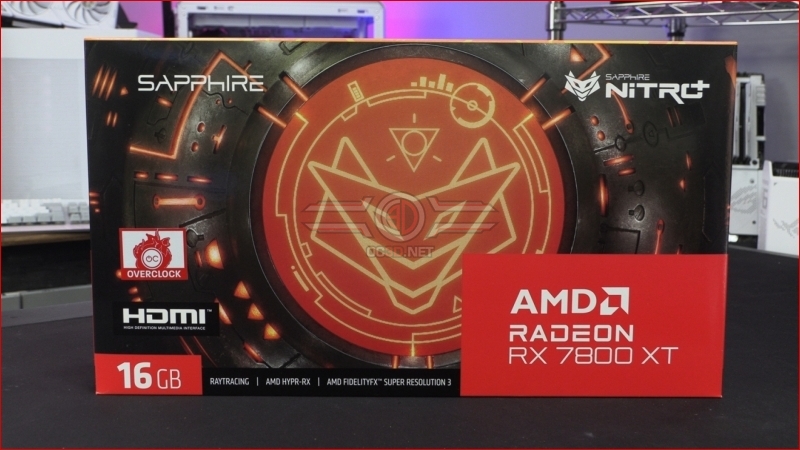 Â
If you've grown weary of fan surrounds that closely resemble a beginners origami class then the smooth stylings of the Sapphire Nitro will be right up your street. All the attention has been paid to the fan design, dubbed the "Angular Velocity Hybrid Fan Blade". It's certainly pointy.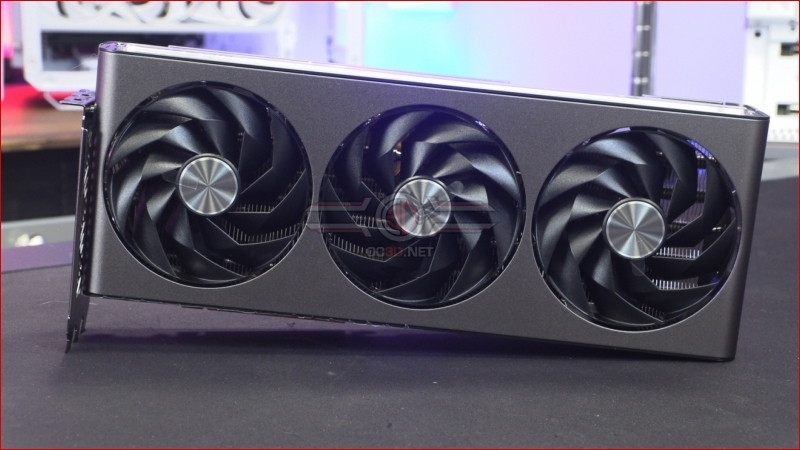 Â
We mentioned in our review of AMDs own take on the RX 7800 XT how surprised we were to discover they'd removed the air vent in the backplate, so we're pleased to see that Sapphire have retained it. It definitely helps keep temperatures under control, as you'll see near the end of today's festivities.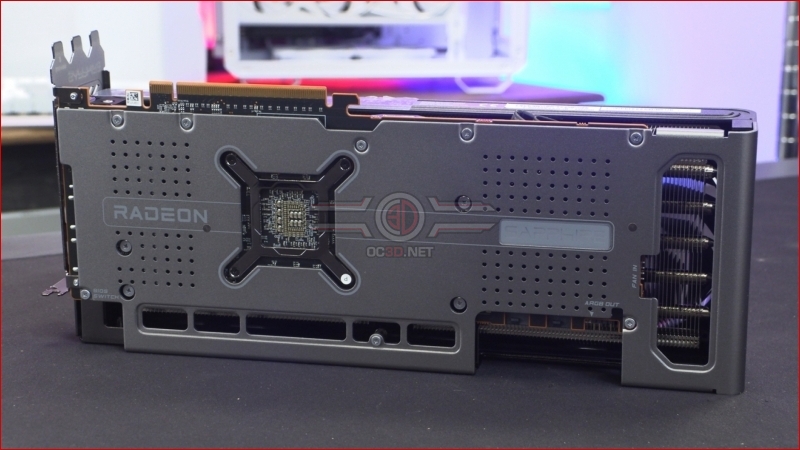 Â
The cooler is formed of multiple layers, ensuring that you get robustness as well as excellent cooling abilities. With dedicated memory and VRM cooling surrounded by an alloy frame topped by v-shaped heatsink fins, which themselves contain 5 heatpipes, and all topped off by the Sapphire quick-connect hybrid fans. Lovely.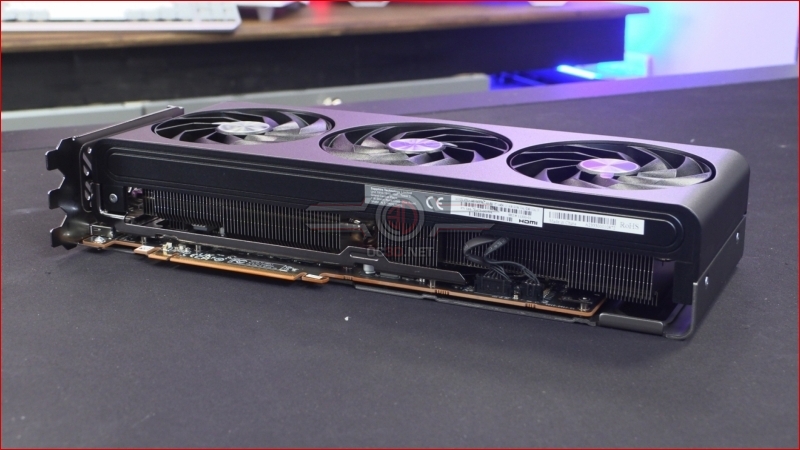 Â
A closer look at the big ARGB light bar that dominates the side of the Nitro design. With a white background the colours really pop, and yet it is slender enough that it doesn't dominate proceedings. Best of all you can tie it into your rig with the RGB port so it changes along with the rest of your rig.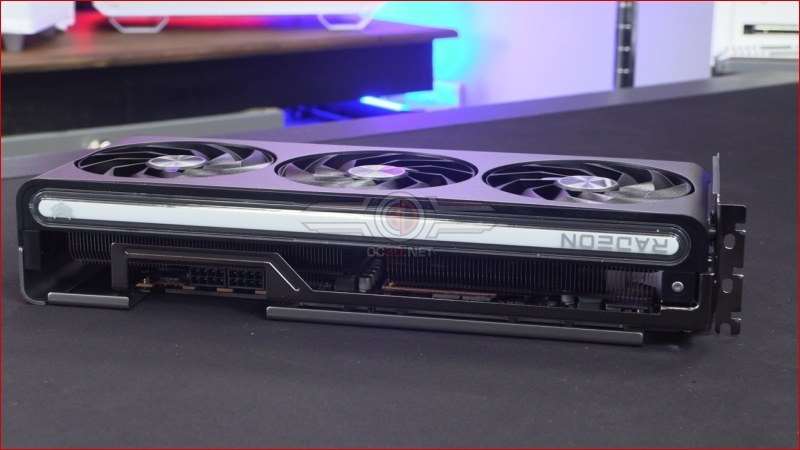 Â
Like AMDs own version of the RX 7800 XT, the Sapphire Nitro retains the 8pin PCIe power connectors to ensure you can plug the card into your current system without needing to invest in either adaptors or a new PSU. Next to that is an ARGB connector so you can tie the card into your lighting ecosystem.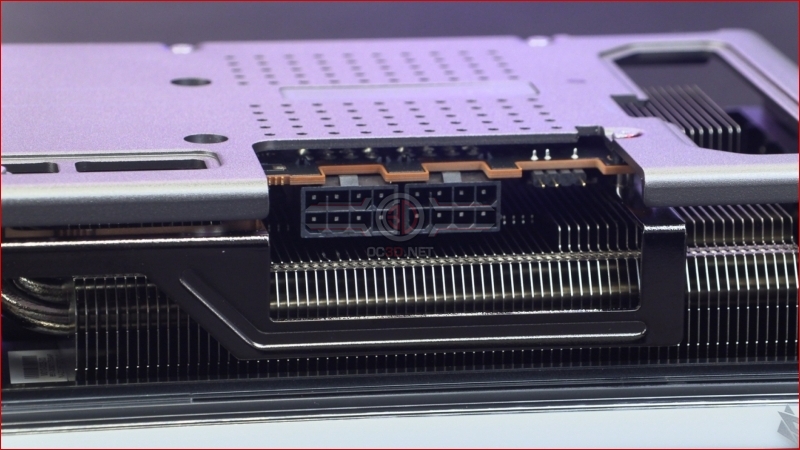 Â
The display options consist of two HDMI 2.1a outputs, and two UHBR DisplayPort 2.1 options. It's also worth noting the triple-finger backplate helping to support the card in your case, instead of some dual-finger on a triple slot offering we've seen elsewhere.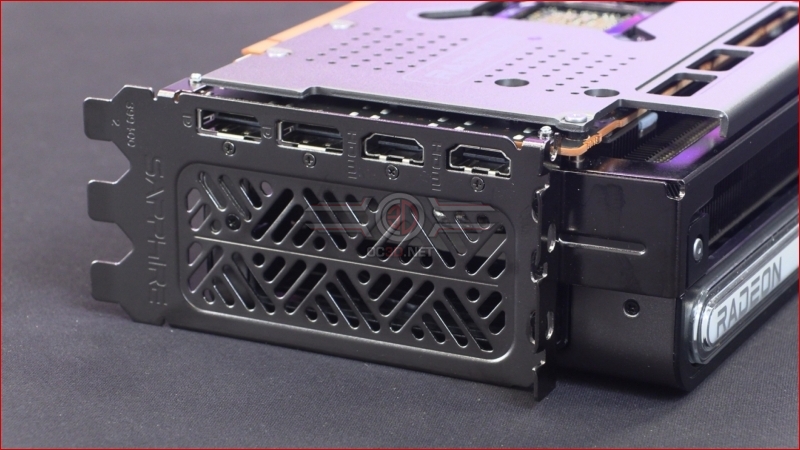 Â
Test Setup and Clock Speeds