XFX RX 7700 XT Qick 319 Review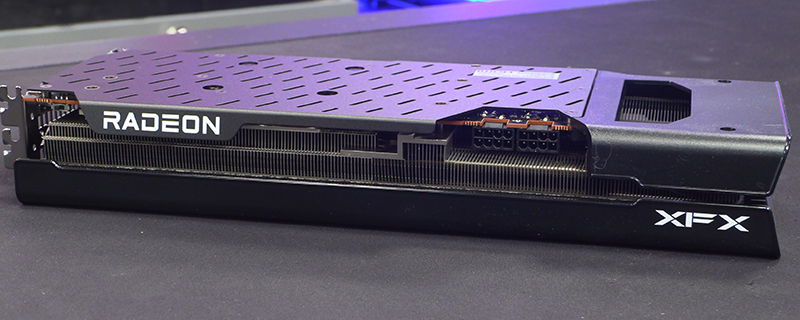 Introduction
The AMD Radeon RX 7800 XT isn't the only new addition to their RDNA 3 range of graphics cards being launched today. The other model is the RX 7700 XT, a slightly pared-down version. 
In a change to their regularly scheduled programming, the RX 7700 XT isn't available in a vanilla AMD format, instead relying solely upon their partner vendors to fill the market with this desirable option. However, this does come at a, if you'll pardon the pun, cost. Namely the specification difference between the RX 7800 XT and the RX 7700 XT is slight and thus the price difference is very slight too. Once you then take a card which isn't much cheaper in its base specification and apply all the trimmings, such as those here with the XFX Qick 319, the price between it and it's more capable sibling is almost nothing. Naturally though if you stick with the vanilla RX 7800 XT you're giving up a lot of cooling performance and aesthetics.
How pared back is this you ask? Well compared to the RX 7800 XT the RX 7700 XT has 6 fewer Compute Units and Ray Accelerators (54 vs 60), 12 fewer AI Accelerators (108 vs 120) and 384 fewer Stream Processors (3456 vs3840). The only other major changes are found in the memory department where the RX 7700 XT has 12GB of GDDR6 and 48MB of 2nd Gen Infinity Cache, instead of the 16 and 60 respectively on its bigger stablemate.

Thankfully XFX have managed to keep the price of the Qick 319 surprisingly low when compared to the Merc 319. The default AMD cards retail at £429.99 and £479.99, whereas the XFX are £459.99 for the Qick 319 RX 7700 XT and £529.99 for the Merc 319 RX 7800 XT. Does this combination of a very closely matched set of architecture and the benefits of the XFX platform justify the £20 saving over going with a cheap version of the RX 7800 XT? Let's find out.
Technical Specifications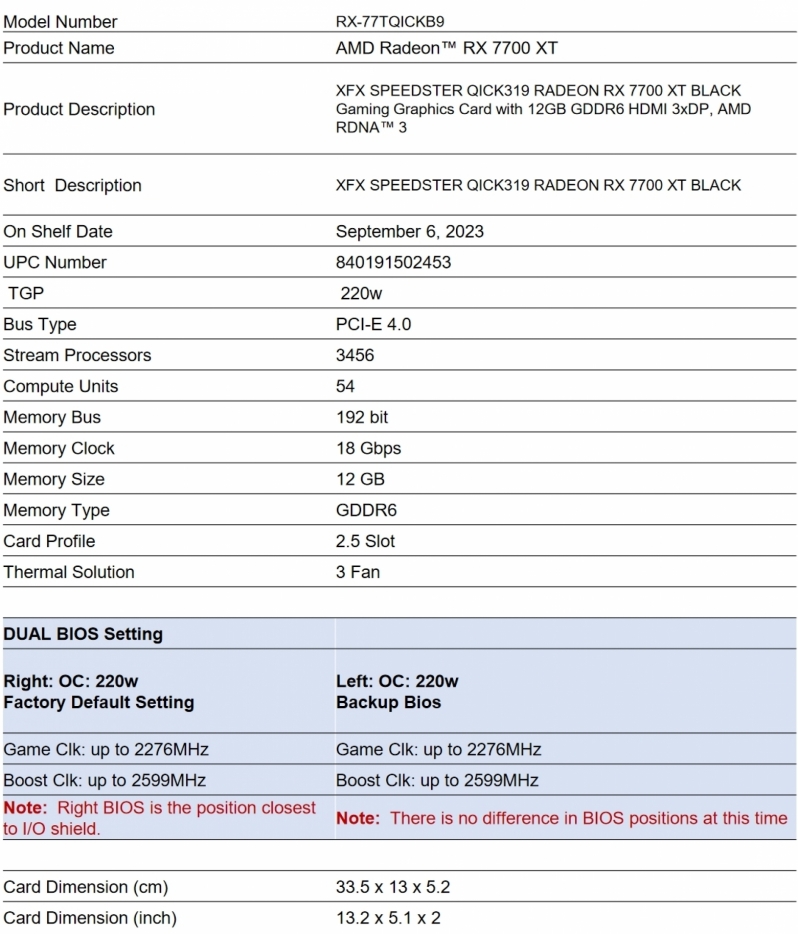 Up Close