XFX RX 7700 XT Qick 319 Review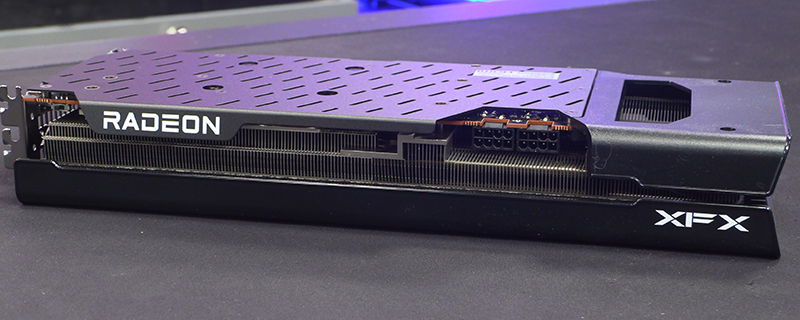 Up Close
The design of the Qick 319 will be very familiar to anyone who has looked at either a previous version of the XFX AMD cards, or just come here from our review of the Merc 319. Things begin with the vertically orientated packaging.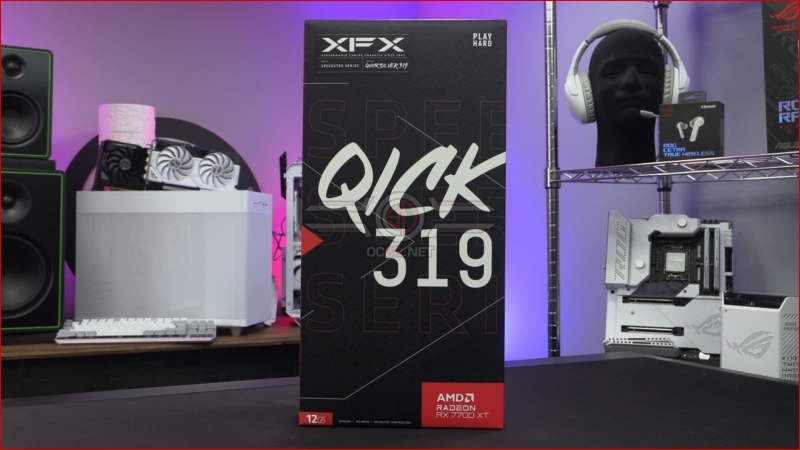 Â
The front of the Qick 319 echoes that of the Merc 319, with a smooth fan surround supporting two 100mm fans and a central 90mm one. With 13 curved blades and the ability to go to zero RPM when the temperature is below 50°C you'll be able to run both cool and quiet. Two things we're big fans of.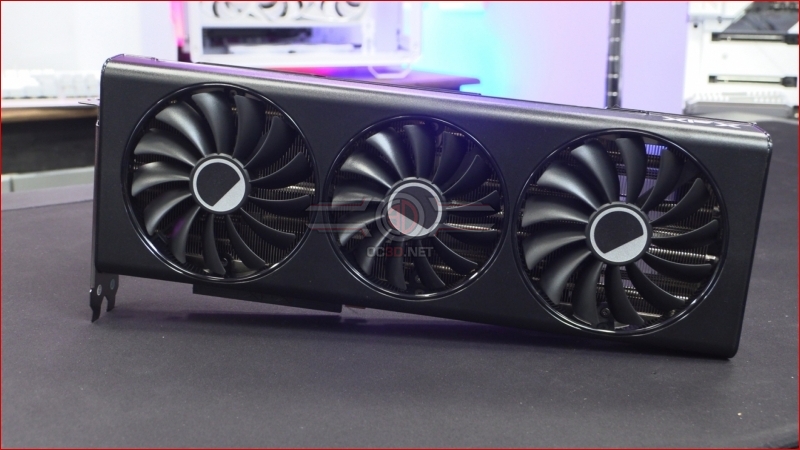 Â
The first noticeable change when compared to the Merc 319 is the backplate design. It's thinner than that found on the RX 7800 XT XFX card, although we still have a big passthrough port to help your in-case airflow.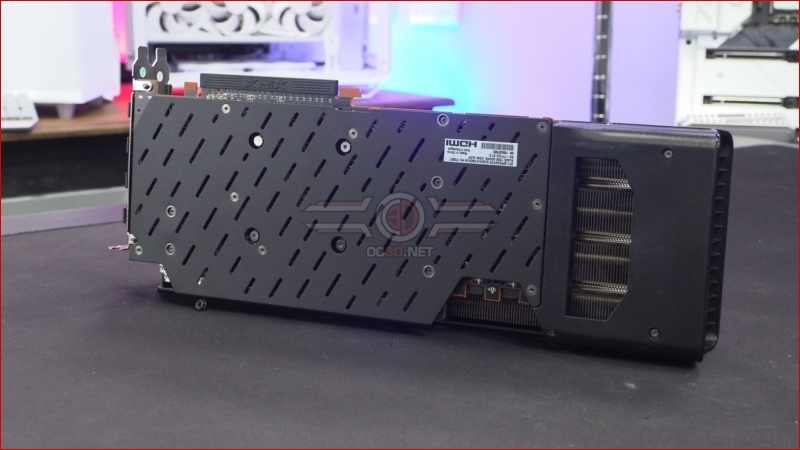 Â
As well as this huge chunk of aluminium, the heatsink also is attached via 8 thermal pads to the PCB, and is full of heatpipes to keep things as frosty as possible.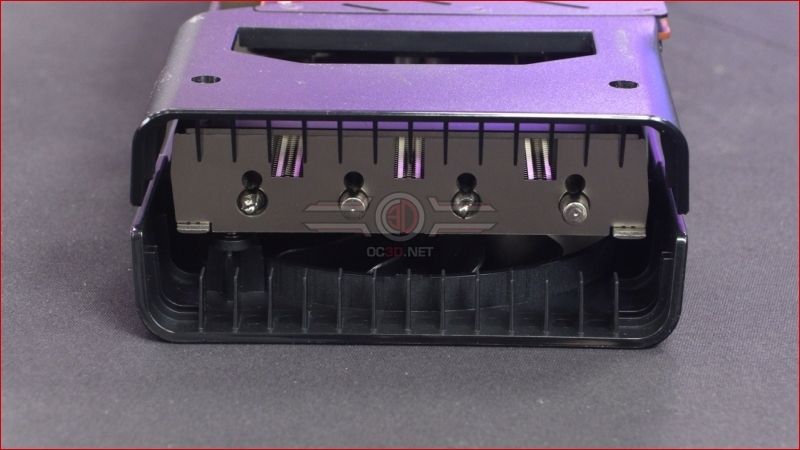 Â
You can see the sandwich design where extra aluminium heatsinks keep the memory cool and the GPU has a nickel-plated copper design. There are plenty of spaces underneath the shroud to expel any hot air generated. When you've got 14 DrMOS MP87997 phases with 70A per phase, you can certainly generate plenty of current so it's nice to have such an easy way to get rid of all that heat.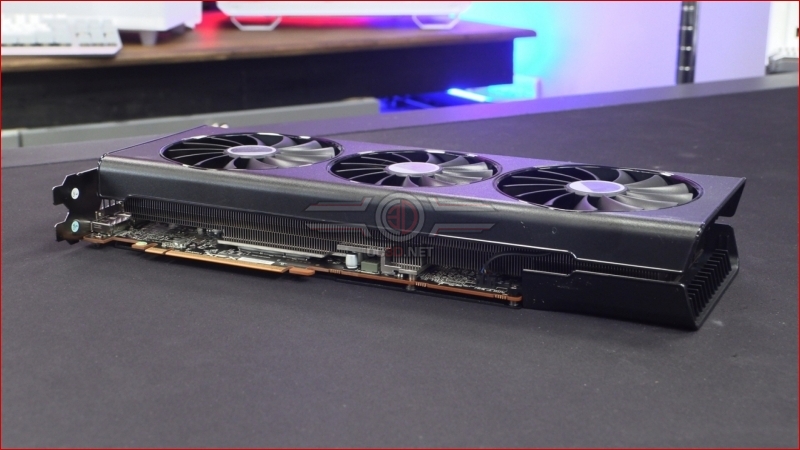 We like that XFX have kept to the familiar 8pin PCIe connectors for simplicities sake.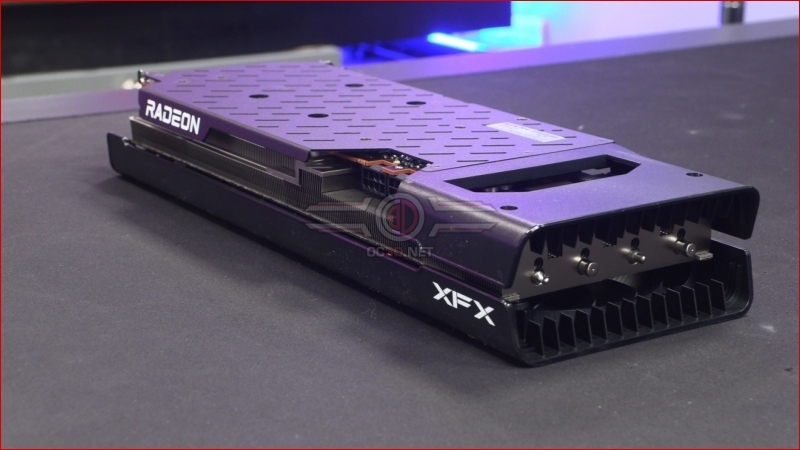 Â
Lastly at the business end there are three DisplayPorts and a HDMI 2.1a to connect all your displays to. Or give you a choice if you just have the one.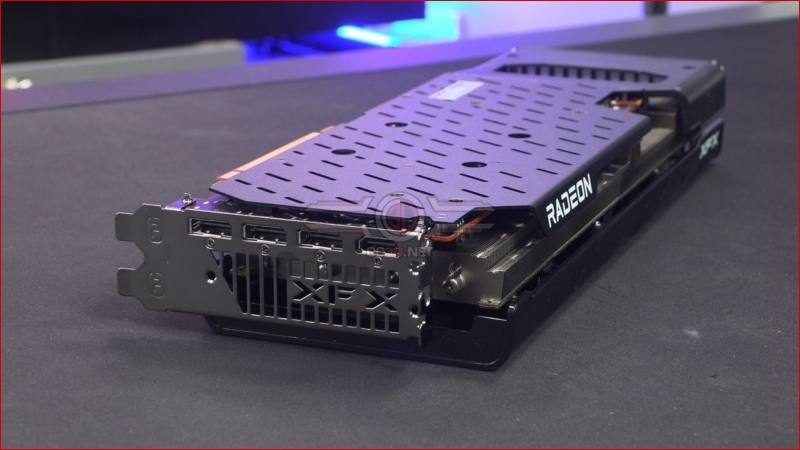 Â
Test Setup and Clock Speeds