Zotac RTX 4070 AMP AIRO Review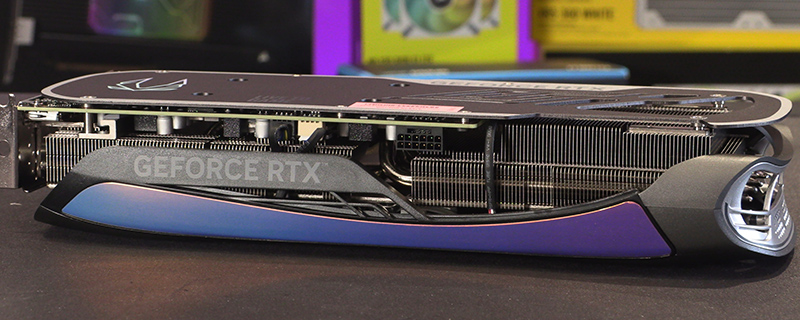 Conclusion
We've already seen how good the RTX 4070 is, and here the Zotac RTX 4070 AMP AIRO continues the trend.
It's easy to come away from a quick scout around the internet with the conclusion that everyone on the planet games at 4K, and if you don't want to game at 4K then are you even trying? The reality, of course, is much different with the vast majority of people gaming at 1080, and the RTX 3060 proving to be the most popular graphics card around. It's the age old story where those who've spent a fortune, or been gifted one, tend to shout the loudest. After all, there aren't many Instagram accounts dedicated to people who have beans on toast for dinner, run a Honda Jazz, and tend to live in sweatpants. Aspirations are the cornerstone of capitalism.
However, if you were to ask us the best gaming experience that doesn't involve selling off your organs, we'd say that 1440P is where it's at. You get a significant hike in image fidelity without needing a spare nuclear power station to power your rig. It's the sweet spot of price vs performance gaming, and one that the RTX 4070 is aimed squarely at. It has been, it's fair to say, a resounding success all round. Coming in around the £600 mark – todays Zotac AMP AIRO is a little more expensive thanks to that gorgeous cooler and lighting – it's not super cheap but neither is it anywhere near the heights we saw at the worst of the graphics card shortages.

Performance on the Zotac is very much on a par with the other two RTX 4070s we've reviewed. Where it scores hugely is in the design and cooling sectors. There is no question that a sea of endlessly muted, square blocks can become tiresome, and similarly graphics cards designed down to a price bracket don't always have the most insane cooling capacity. The Zotac though was one of the coolest card we've ever tested, this side of any that rely upon water for their heat dispersal. Where it really scores is the design. It's so soft and curvy. If an effort could've been made to turn a straight edge into a curved one, Zotac have taken it. From the backplate to the shroud, it's a gorgeous thing to look at.
We like the side bar the most. Not only does it have that beautiful purple to blue effect along it, but beneath that is a lovely design which lights up with RGB when the card is powered on. It's branding without being in your face, lighting without becoming the Blackpool Illuminations, subtle without being anonymous. We adore it, and thankfully the performance is enough, and the small price increase to obtain it still within acceptable limits, that the Zotac RTX 4070 AMP AIRO wins our OC3D Aesthetics Award. It's gorgeous, and a great choice if you're looking for a new GPU.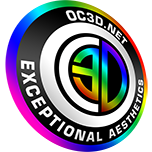 Â
Discuss the Zotac RTX 4070 AMP AIRO in our OC3D Forums.