WaterCooling UK Case Modding Services
Conclusion
Â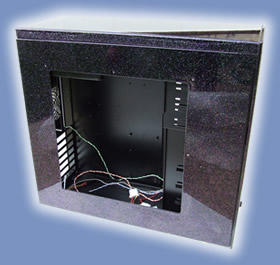 If we was to sum up WaterCooling UK's transformation of our bruised and battered
£15 from eBay
Cooler Master Praetorian case in a single word, it would most definitely be: Stunning.
Â
WaterCooling UK have made available to everyone a level of case customisation that was once only available to those willing to perform the task themselves or jump through hoops trying to find a respectable spray painter. Furthermore, the selection of colours is almost endless and as we've shown over the previous page, the final results can be simply spectacular.
Â
Better yet, absolutely no preparation on your part is required. Simply send in your PC case, choose the colour and then leave it to WaterCooling UK to do the rest. Within around two weeks you (and most likely everyone around you) will be in awe of your totally unique case.
Â
Priced at around £120 for the external spray paint and a further £50-70 for an internal powder coat (as performed on our Praetorian) the service may not be cheap. But if you're itching to change the look of your PC or are one of those people who really can't find anything else to spend your hard earned cash on, then this is without doubt the service for you.
Â
For further information on the services WaterCooling UK offers please visit their website or contact sales(at)watercoolinguk(dot).co.uk.
Â
Â
Â