WaterCooling UK Case Modding Services
Introduction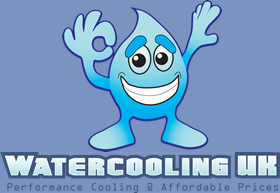 Over the past couple of years the traditional PC case has seen somewhat of a transformation. From its original roots of being nothing more than a beige box designed to hold and cool hardware, the case has slowly evolved into an object of style, beauty and for some even status. Solely responsible for this transition are the
early modders
that in many ways like
early man
, had no idea that the small modifications, adjustments and inventions to improve the look and performance of their cases, would have such a profound impact of the future of computing.
Of course, it wasn't long before many of these idea's and modifications would be picked up by manufacturers and put into mass production. Companies such as Cooler Master, Lian Li and Antec were among the first to release chassis aimed at the enthusiast, with features such as 120mm blowholes, windowed side panels and curvaceous styling all as standard. This later evolved into what most enthusiasts class as "gaming" cases which attempted to take styling to the extreme by adding all manner of vents, louvers, handles, window designs and lighting.
But what if you're looking for a case that's customised to your own personal taste, rather than a prop from starwars? Back in 2006 we did exactly that by sending a high-end Silverstone TJ07 chassis over to a company called
Extreme Prometeia
to be powder coated postbox red. The results were amazing and truly separated our test machine from any off-the-shelf chassis that could be purchased on the market at the time. Unfortunately just over 1 year later EP-UK went into liquidation, leaving a lot of enthusiasts with nowhere to get their custom case fix.
Enter WaterCooling UK. Specialists in everything watercooled for the enthusiasts PC system, WaterCooling UK have recently expanded their list of services to include Laser Cutting, Etching, Airbrushing, Powder coating and Spray Painting. These services have already become a hit with WaterCooling UK customers and a large number of the cases they've modded already can be seen over in the
Custom Builds
section of their forum.

Today we're going to be putting the most luxurious of these services to the test as we submit one of our own cases for a re-spray.
Read on to find out more…