Corsair Voyager Air 2 Review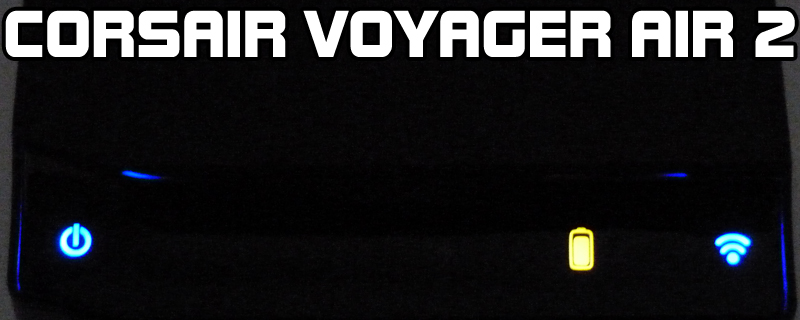 Introduction
Last year we reviewed the original Corsair Voyager Air, and found it to be a great combination of capacity, ease of use and connectivity options. Despite only being released last year the quality of the software very quickly fell behind its contemporaries and the pricing wasn't far behind. Such is the endless march of technology.
Aware that the original red Voyager Air was now lagging behind, Corsair have returned with a revamped model, cleverly named the Voyager Air 2. We wonder how many meetings it took to arrive at that name.
Anyway, we have new software, a new design and .. less connectivity. Hmm. Still the original Voyager Air was mainly utilised to add storage to your smart device and this promises to do just that, but with more user friendly software. So let's see what the Voyager Air 2 has to offer.

Technical Specifications
The model we have for review today is the 1TB one, which will provide plenty of space for your media. With DLNA support it will be capable of supplying almost any modern device with all the media it could require. Unlike the original Air there no longer is a LAN port, so those of you who wish for a hard-wired NAS will have to look elsewhere. Otherwise everything is exactly how you'd expect a wireless drive to be. There is a drive. There is some wireless networking, and a big battery to give you around eight hours play.