MSI Spatium M480 2TB Review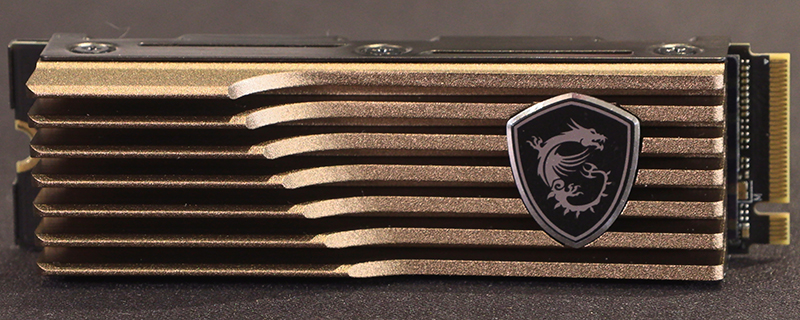 Introduction
Such is the consistency of modern storage devices it's very difficult to produce a bad one. We've been in this situation since the second generation of SSDs appeared and it only took one generation of M.2 drives before we reached a similar level of consistency, even with the move from Gen3 transfer rates to Gen4.
MSI have introduced the curiously named Spatium. Spatium means space or room in Latin, which we think is fair enough as a drive name, although with capacities topping out at merely 2TB might not be hugely appropriate for the new MSI drive. We imagine Celeritas has long been taken though.
As you can see from the picture above the MSI Spatium M480 comes with a beefy heatsink, and we know the underlying architecture is promising. With 96 layer NAND and the eight channel Phison E18 controller beneath the hood it's very similar to a lot of other drives around we've already tested. Whilst MSI haven't pushed the boat out for a higher layer NAND count as seen in the premium Samsung models, we're still expecting results up near the top of our graphs.

Technical Specifications
The Phison controllers are rapidly becoming some of the most desirable, and every one we've looked at up to now has provided blistering transfer rates in nearly all scenarios. With the combination of their E18 controller and 3D NAND there is every reason to hope that the Spatium M480 will give you jaw-dropping speeds. Only two pages to wait before we know.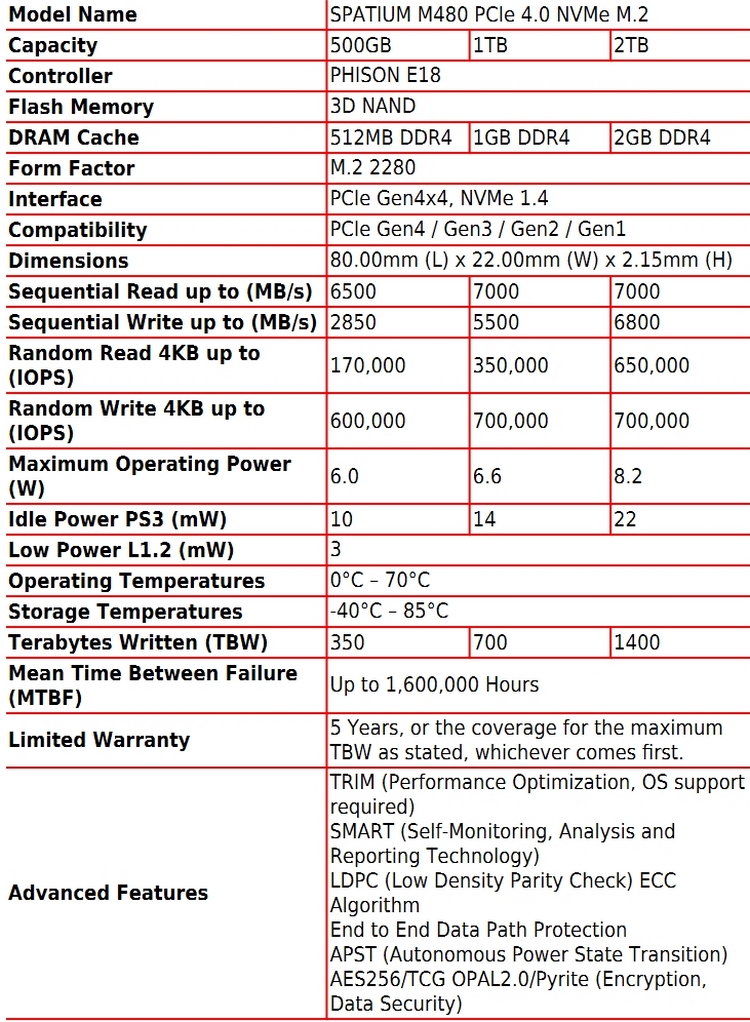 Â