All-White All-NZXT PC Build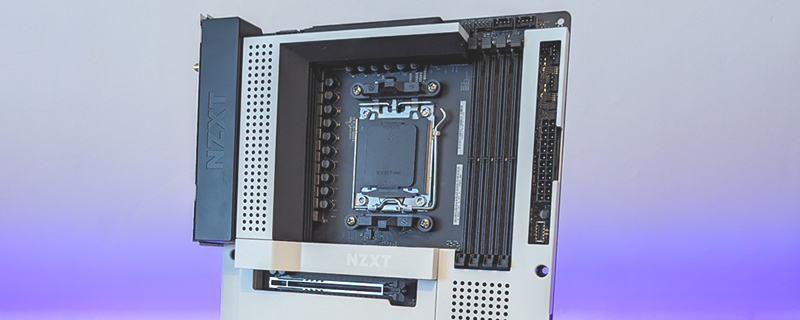 An Elegant Setup
If you have read our reviews for all of the individual products in this system, you will know that NZXT has created a solid lineup of PC cases, CPU coolers, motherboards and audio components. If they didn't, we wouldn't have spent the time and effort to build this system or write this article.
NZXT has done a great job expanding their presence into new and exciting areas of the PC market, with their entry into the monitor and PC audio markets being exciting additions.
When building this system, we started with the "NZXT H5 Flow Elite" case that we built last year, an H5 Flow chassis with a lot of F140 RGB and F120 RGB fans added into the mix for some extra flair. At the top of the case we have added NZXT's Kraken 240 RGB CPU liquid cooler, which we found to be one of the best 240mm all-in-one (AIO) liquid coolers that we have ever tested when we reviewed it last month (read the review here).Â

If you have read our review of NZXT's H5 Flow chassis, you will know that it is a case that is easy to build in, offering us plenty of space to manage cables and plenty of intakes to keep air flowing through the enclosure. This case is a great home for our all-NZXT system, and it has more than enough airflow to keep this PC cool while remaining quiet.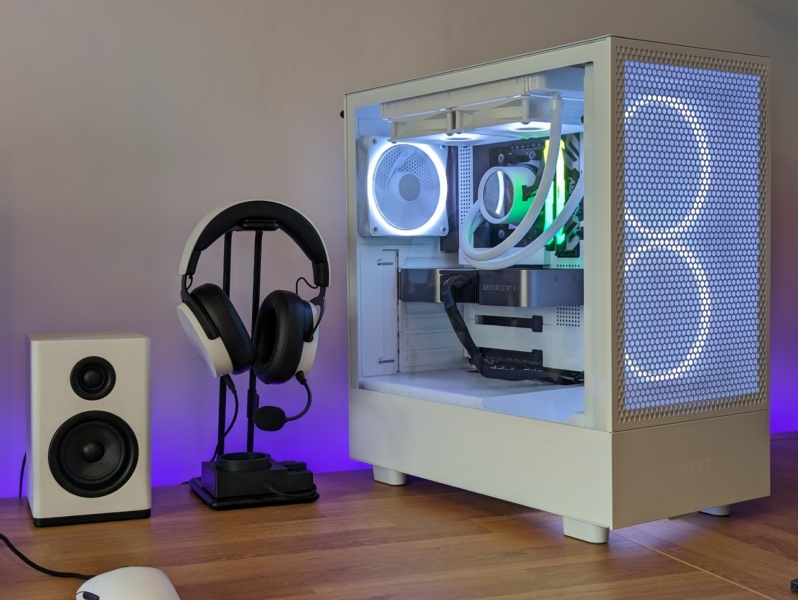 Easy RGB Control
NZXT's CAM control software is at the core of this all-NZXT hardware setup. CAM is used to control the RGB lighting on this system's fans, the LCD screen on the system's Kraken 240 RGB AIO liquid cooler, the settings of this PC's Canvas 27Q monitor, and this PC's entire audio setup.Â
CAM has grown to become a powerful piece of software, and while we would like to see some changes to the software (being able to stretch/resize the application would be great), it is a tool that is fairly easy to use and a lot simpler than software setup that requires separate applications for every component.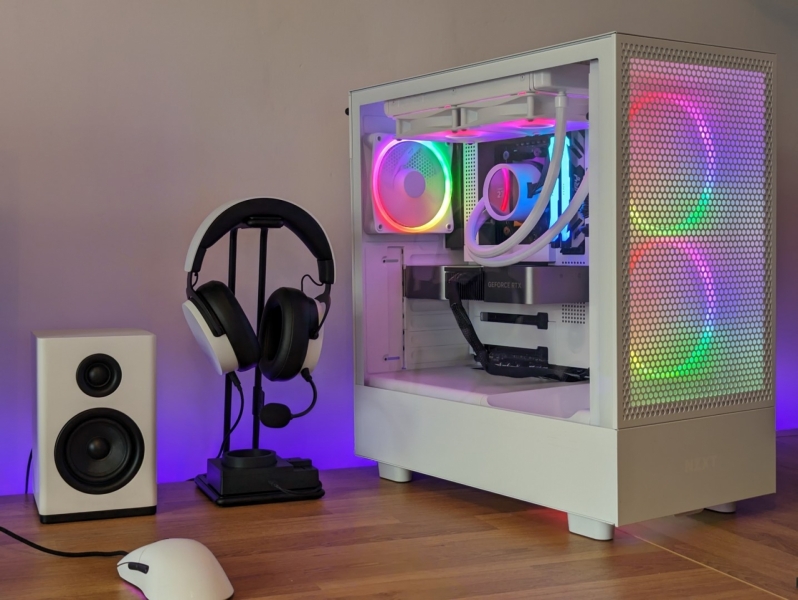 Relay Audio SwitchMix
As mentioned before, NZXT's new Relay audio components and their SwitchMix audio control system are the primary reason why we built this all-NZXT system. We loved the SwitchMix when we reviewed it earlier this year (read the review here), and we wanted to experience NZXT's products in a more holistic way. Since we still have access to our review samples from NZXT, we had an opportunity to see what an all-NZXT system is like, and to put it simply we have had a great experience.Â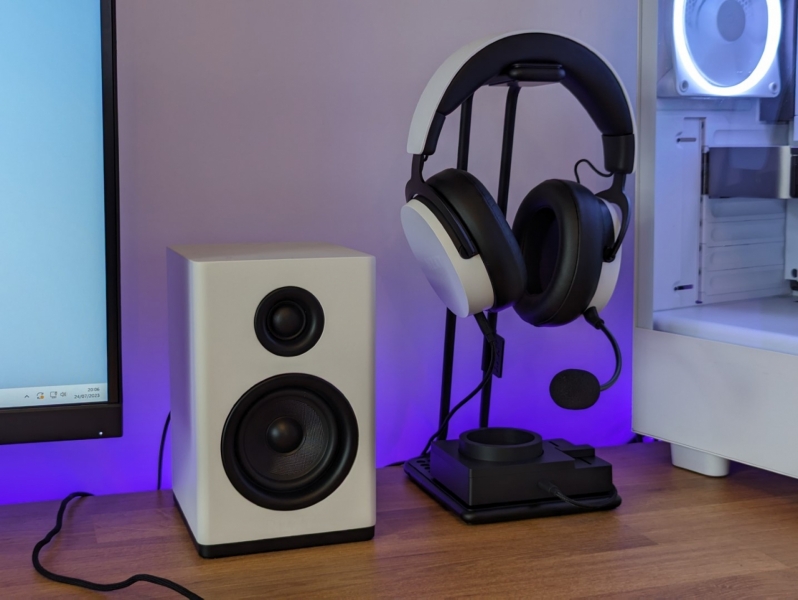 All NZXT PC
When building this PC, we utilised as much NZXT hardware as we could, leaving only our system's CPU, GPU, DRAM, and storage as non-NZXT products. Perhaps in time NZXT will expand to cover some of these product categories with branded NZXT DRAM kits and SSDs, but for now this is as much NZXT as you can fit inside a single system. NZXT are no longer the case and cooling company that they once were, and we are excited to see what NZXT has planned moving forward.
This does leave us with one question though. What would an NZXT graphics card look like?Â
NZXT CAM Control Software
While there are aspects of CAM that we dislike, it is a powerful piece of software that has a lot of capabilities. While window resizing and the inability to set specific fan RPMs (only percentages) is annoying to us, these problems are not a huge struggle. After all, once you have set up your system how you like it, you will not need to enter the application that often.
Without much effort we have given our all NZXT system custom fan profiles, and our connected SwitchMix was able to set itself up without any issues. All in all, CAM worked as intended, and it gave us a solid user experience.Â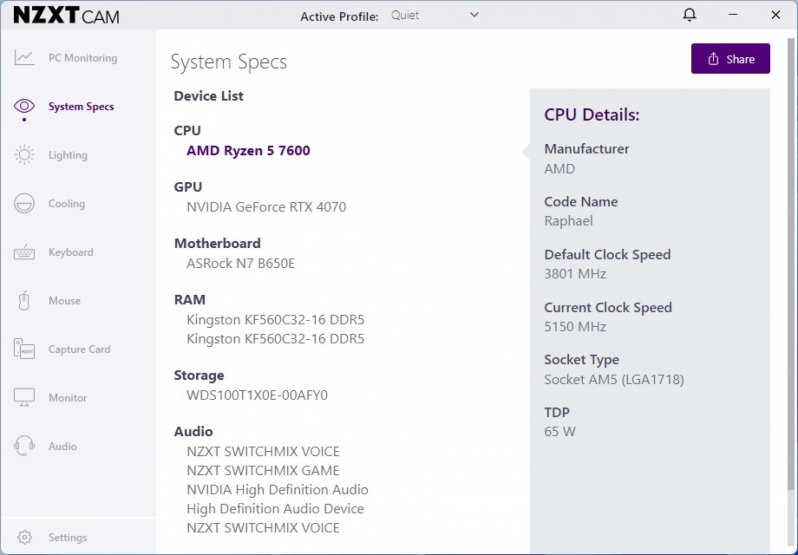 For those who are interested in all of the products that we used today, here are links to all of them. Many of these links are affiliate links, so please bear this in mind if you are planning to make any purchases.
You can join the discussion on our all-NZXT white PC build on the OC3D Forums.