All-White All-NZXT PC Build
NZXT's Canvas 27Q – An excellent gaming monitor
Having never tested an NZXT monitor, I was interested to see if the quality of NZXT's other products transferred well to this product segment. With NZXT being new to the monitor market, there is a chance for them to miss out on some basic details, or for their product to be less refined than more established manufacturers. Thankfully, this is not the case for the Canvas 27Q.Â
With a 27-inch screen size, a 1440p (QHD) resolution, a high quality IPS panel, and a 165Hz refresh rate, it is hard not to be impressed by the image quality that this display offers. Whether it be for gaming or work, this is a screen that I am happy to look at for extended periods of time, and as a person who does look at screens for a living, that is a huge compliment. Colour reproduction is strong, the screen responds quickly to inputs, and the screen's 165Hz refresh rate makes this screen ideal for refresh rate gaming.Â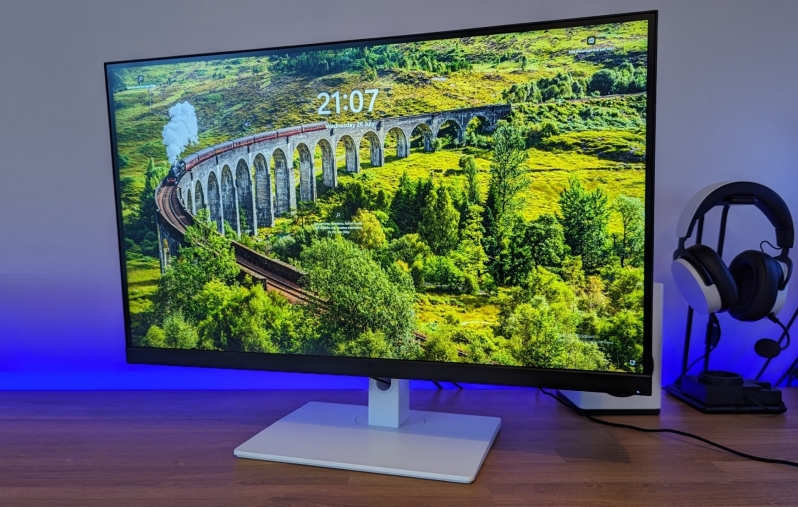 Out of the box, NZXT's Canvas Q27 is both FreeSync Premium and G-Sync Compatible, giving this display Variable Refresh Rate support with both AMD Radeon and Nvidia GeForce graphics hardware. With both HDMI, USB Type-C, and DisplayPort Inputs, this screen can be connected to a wide range of devices, and by using a USB connection to your PC, you can also use the screen as a USB hub, and control this screen's settings using NZXT's CAM software.Â


No stand out of the box?
NZXT does not sell their monitors with a stand or a monitor arm; those items are separate purchases. This allows purchasers of NZXT's Canvas monitors to choose what kind of stand they want, or simply decide to purchase a 3rd party stand of their choice. With their monitors being VESA 100x100mm compatible, NZXT's Canvas monitors can be purchased without a stand to fit in with your existing monitor mounting solution.
There are two ways that you can look at this "no stand" policy of NZXT, and it is either to see it as a cost-cutting measure, or to see it as a user choice policy. If you plan to use a VESA monitor ARM, you don't need NZXT to ship their monitor with a stand, and if you want NZXT's monitor stand or monitor ARM, you can order one.Â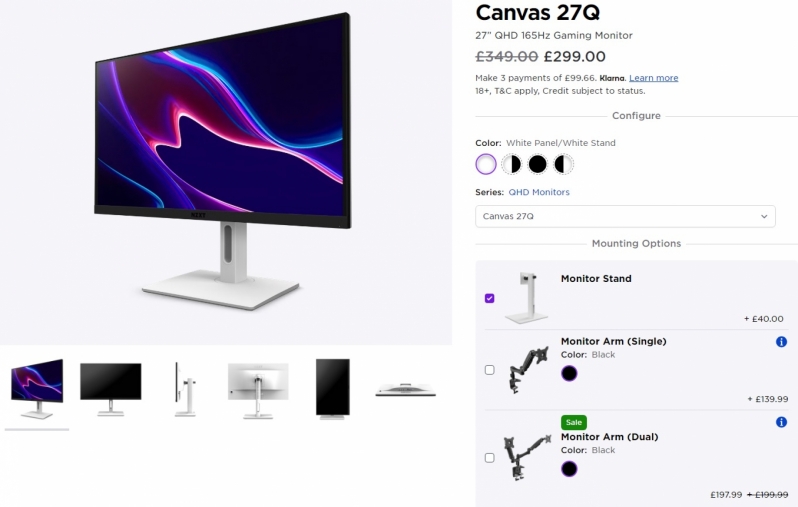 CAM Control
I don't know about you, but I hate controlling monitors using the built-in buttons on joy sticks at the side or rear of screens. They are often awkward to use, and it is far too easy to click the wrong button and mess things up. Thankfully, NZXT has allowed us to adjust the settings of their CANVAS screens on connected PCs using the company's CAM software. Using CAM we can adjust gamma settings, response time settings, or adjust the screen's profiles. You can even disable FreeSync/VRR support if you want the screen to run at a static 165Hz refresh rate.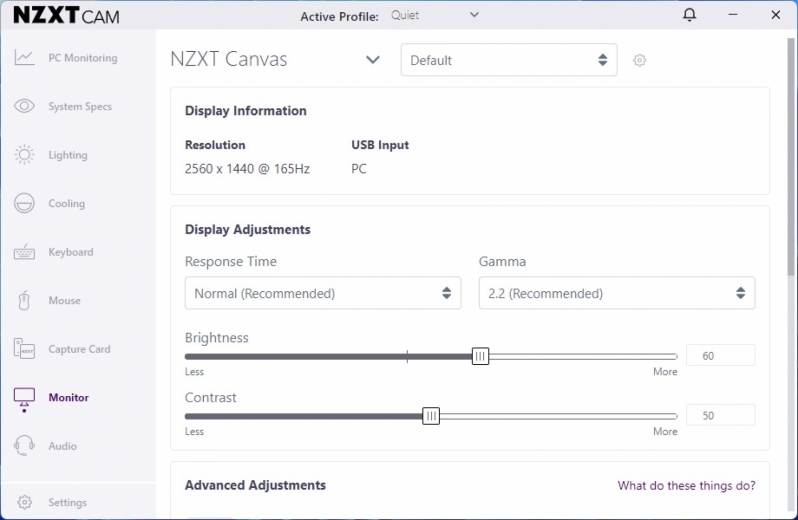 The Build & NZXT CAM