Cooler Master Mastercase NC100 and Intel NUC 9 ECE Review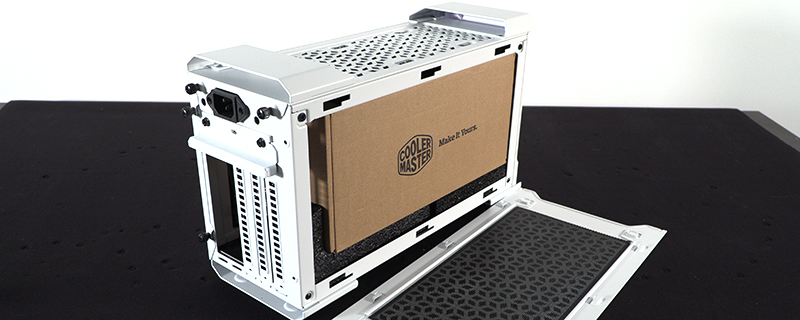 Introduction
The biggest problem with the ITX form factor is clearly its size. It's a behemoth. We needed four burly men to bring it into the office. What we really need is a much smaller solution.
Okay enough sarcasm, but one of the biggest benefits to the small form factor that the ITX brings to the party is the freedom it gives you in case format, and taking up so little of your living room. With modern smart televisions supporting media streaming, and Steam home sharing proving so popular, having a small case in your lounge is perfect. That's where both the Cooler Master Mastercase NC100 and Intel NUC 9 come into play. They synergise perfectly with the Mastercase being no bigger than it has to be, and the Intel NUC 9 redefining exactly how small you can make a fully functional system without resorting to a Raspberry Pi.
We, however, aren't resorting to such measures. We want to know exactly how much performance you can extract from such a small setup, so we're going alll in pairing the eight core Intel CPU with the RTX 2080 Ti and discovering how cool the Mastercase NC100 keeps things. Before we get to the pictures let's have a quick check of the specs.

Technical Specifications
As you'll see in a minute the Intel NUC is absolutely tiny. Ridiculously so. The fact that Intel have squeezed an 8 core CPU and M.2 drive with Optane onto this thing is mind boggling. Perhaps most surprising of all in the Mastercase NC100 we've also crammed an ASUS Strix RTX 2080 Ti to really push the boat out and discover what is the most you can obtain from such a teeny system. We'll be putting it up against some similarly specced processors and other popular options to discover how much of a compromise there is getting everything on to a PCB you could cover with your hand. Despite the small nature the CM246 still has a pair of DIMM slots, some USB options and PCI Express 3.0 to sit alongside the Core i9-9980HK. But enough blather, let's look at the tiniest case you've ever considered putting around a system.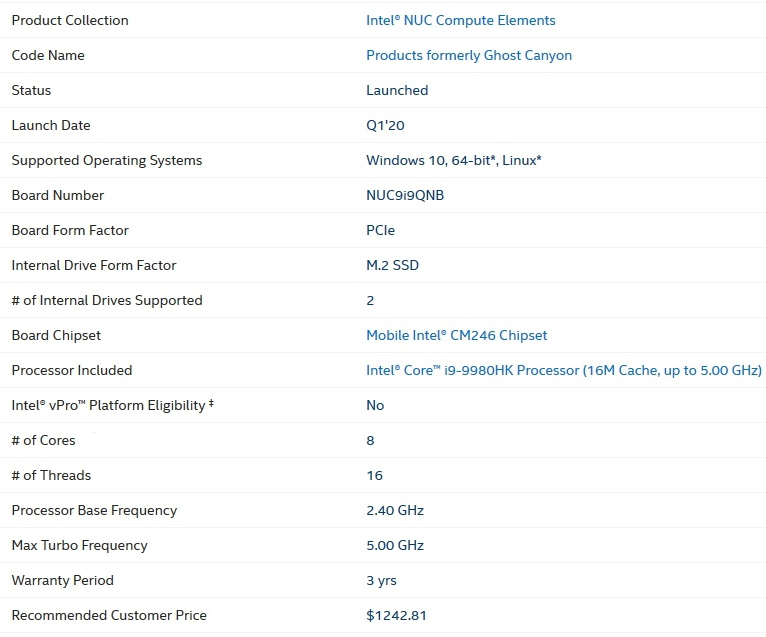 Â
The dimensions of the Mastercase NC100 are not significantly bigger than those of the NUC 9. Whilst the NUC 9 is 203 x 131 x 38 the Mastercase is 370 x 128 x 214. Don't forget that although that middle dimension seems to imply the NC100 is a tardis, the board sits vertically in the chassis. With support for just a pair of extra slim 92mm fans there isn't a lot of airflow potential inside the NC100, which is why so very much of the chassis itself has vent holes. It's almost designed for both fans to be sucking cold air in and letting the pressure difference force the hot air out of the case, rather than actively shift it. With a specially designed Cooler Master 650W power supply there is more than enough oomph to run the low power NUC 9 itself, as well as our RTX 2080 Ti.
You want to see it in the flesh though, so let's do that.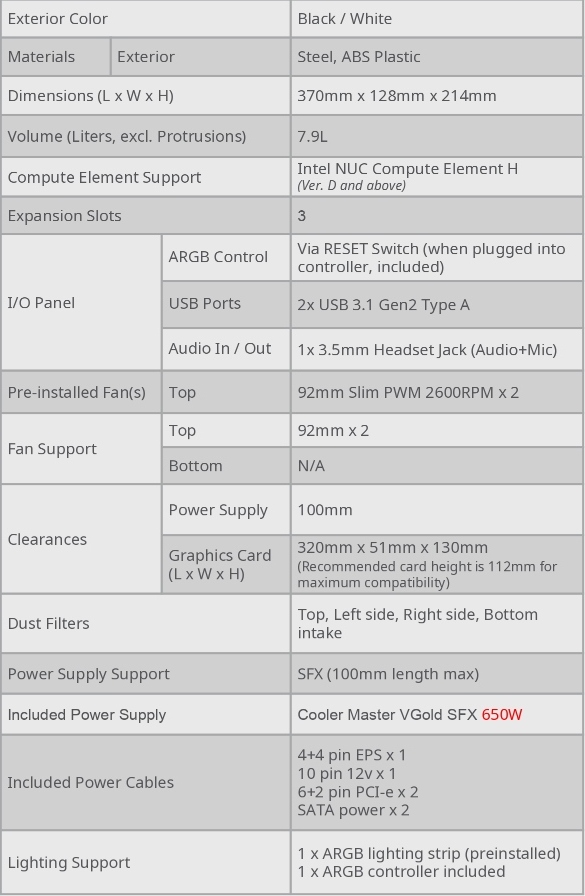 Â