PCSpecialist Fusion Nova Review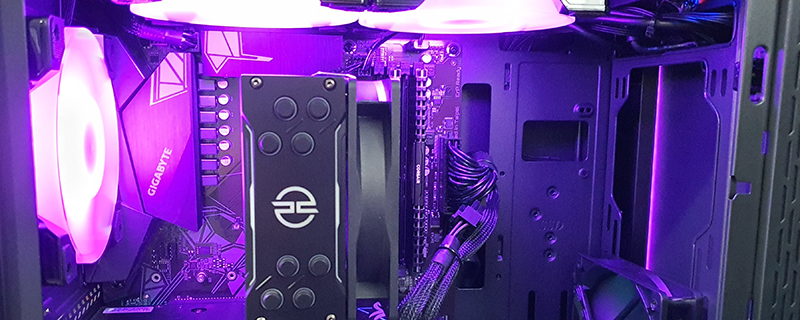 Introduction
We think it's fair to say that the hardware market has somewhat split in two of late. On the one hand you have products at the upper end where you're paying £800 for a CPU, £700 for a top end motherboard and nearly a grand and a half for a flagship graphics card. However, the other end of the market has seen enormous gains in performance from products that don't break the bank. With the recent release of the Radeon RX 6600 there is a perfect champion of the 1080P, 'any game you care to name' options.
PCSpecialist are famous for their flexibility of system builds. As well as having a whole host of preconfigured systems to choose from they also enable you to tweak the build to your own preferences, should their designs not meet your demanding specifications.
Recently we've seen a lot of their builds that are designed for those of you who want to be able to game at 1080 without necessarily causing you to sleep on the sofa and live on instant noodles. PCS seem to be the masters of getting builds in at budgets that beggar belief, whilst also not compromising on the important specifications. The latest addition to this affordable range is the sub-£1000 Fusion Nova. A system based around the six core, twelve thread AMD Ryzen 5 5600G and the new RX 6600 GPU. Naturally we put it through its paces.

Technical Specifications
| | |
| --- | --- |
| Â Case | PCS P209 ARGB Mid Tower |
| Â CPU | AMD Ryzen 5 5600G Six Core with Radeon Graphics |
| Â Motherboard | Gigabyte B550 Gaming X V2 |
| Â RAM | 16GB Corsair Vengeance 3200 MHz |
| Â GPU | Radeon RX 6600 8GB |
| Â OS Drive | 256MB PCS SSD |
| Â Data Drive | 1TB Seagate Barracuda |
| Â PSU | Corsair CV-550 550W |
| Â CPU Cooling | PCS FrostFlow 100 V3 |
| Â System Cooling | 3x ARGB LED Fans and Controller |
| Â Networking | 802.11N Wireless PCI-E Card |
| Â OS | Windows 11 64-bit Home |