PCSpecialist Gladius R9 System Review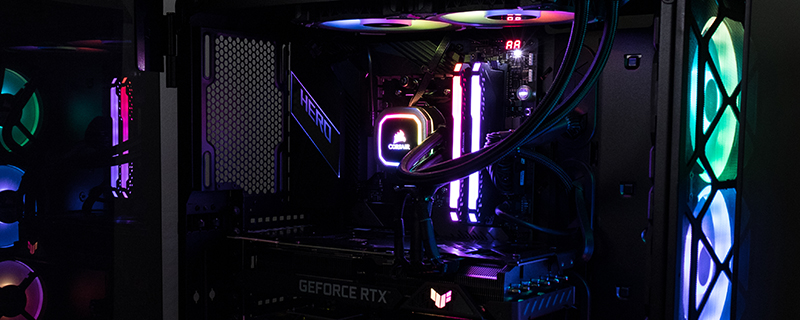 Introduction
With the recent launch of the Nvidia Ampere graphics cards it was only a matter of time until the team at PCSpecialist put their considerable talents into a new flagship – or at least flagship without going insanely high budget – system. We've barely recovered from the might of their Intel Core i9-10900K and RTX 2080Ti based Myrmidon I system and the Gladius R9 is upon us.
If you haven't been following along the CPU world recently you might not be aware of how supremely good the AMD 3rd Gen Ryzen CPUs have become, so much so that we've moved our entire graphics card test rig across to the Zen 2 architecture, and that's an opinion shared by PCSpecialist who have based their new PC around the Ryzen 9 3950X in the X570 platform.
Sixteen cores of CPU power are all well and good but we know what the star attraction of the Gladius R9 is, and it's the ASUS TUF RTX 3090 graphics card. A card which is a shade more expensive than an RTX 2080Ti was, but with performance for days. If the Turing card was the first that turned 4K gaming into a real possibility, the Ampere RTX 3090 is one that makes 4K gaming an every day feature that doesn't require you limiting the image quality settings at all to achieve smooth frame rates.

It's the kind of specification that dreams are made of, a list of components most of us would choose if our lottery numbers came up. Let us take a moment to cast our eyes over the attention to detail PCSpecialist have applied to the build before we run our benchmark suite upon it and get the results that will drop jaws everywhere. That's not really a spoiler. 16 CPU cores plus PCIe 4.0 M.2 drive and RTX 3090 are going to spank every benchmark around. It's fun to see exactly how red those bottoms get though.
System Specifications
If you're the type of person who keeps a wishlist of components we think it's fair to say that the Gladius R9 in our review spec will probably tick the majority of them off. The Corsair Obsidian 500D SE case is a perfect size, and with tempered glass sides it helps your lighting show itself off to passers by. The Ryzen 9 3950X is an absolute behemoth of a processor, and mounted in the excellent ASUS Crosshair VIII Hero you're not found wanting for connectivity options or overclocking potential. 32GB of RAM keeps everything moving along swiftly in the unlikely event that the 1TB Seagate 520 PCIe 4.0 Firecuda is busy with other things. Unquestionably though the star of the show is the newest flagship Nvidia graphics card, the Ampere RTX 3090.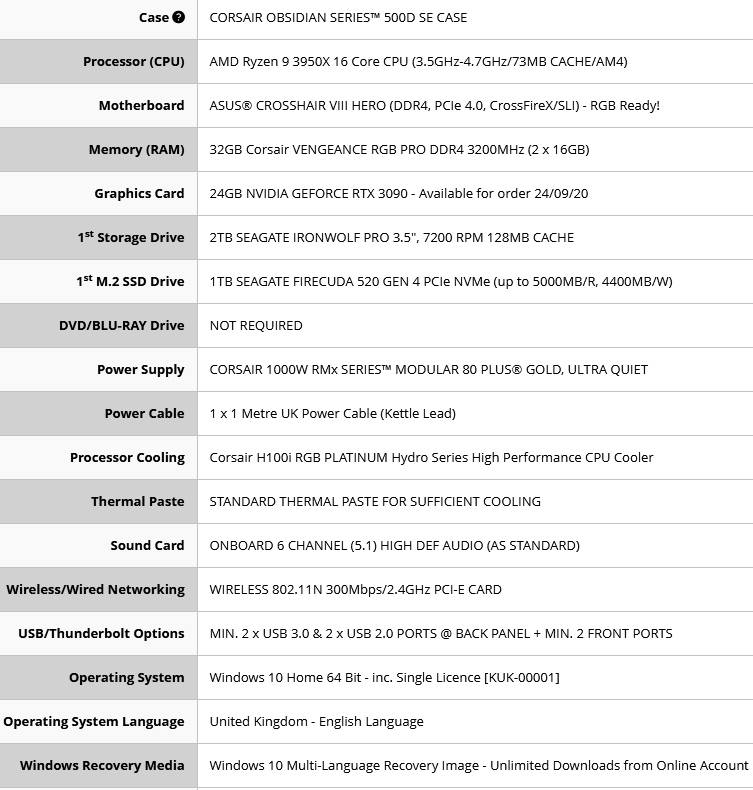 Â