PCSpecialist Quartz Elite R Review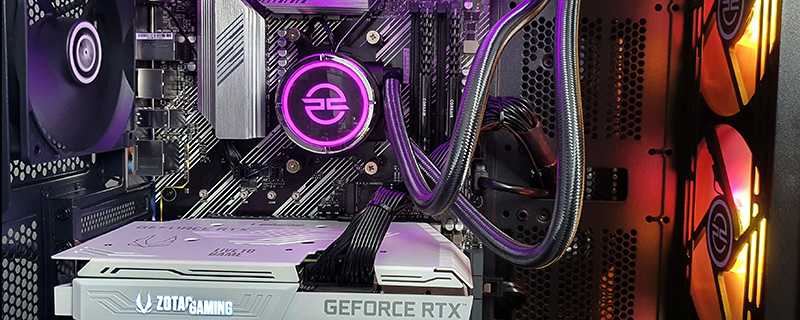 Introduction
Those of you who keep up with our system reviews will know that we recently looked at about the most affordable gaming system you could hope to find in the form of the PCSpecialist Lunar Spark. A system which rocked up at £999 and was based around the Intel Core i5-11400 and the RTX 3060.
There was much to like in performance terms, albeit at a lot of compromises to hit that low price tag. We suggested a few things you might like to tailor in the comprehensive PCSpecialist configurator for a more user friendly experience, and low and behold the Quartz Elite R turns up on our doorstep which has a £1299 price tag, but the additions have made a significant difference to the pleasure of using the system and having a rock solid platform upon which to base any future upgrades.
Comfortably the biggest upgrade comes from the platform which has moved from the Intel B560 to the AMD B550, and at the heart of that is the insanely capable Ryzen 7 5800X, an eight core behemoth. With the addition of a 240mm AIO instead of the 120mm Tower we saw on the Lunar Spark, and full RGB fans throughout, whilst still being based around the RTX 3060, it's the perfect opportunity to compare and contrast two systems, whilst also basking in the wonderousness that is an 8C16T 4.8 GHz CPU and speedy M.2 that will see you futureproofed for a while. Particularly so if cards like the RTX 3070 ever become available at a sensible price again.

System Specifications
 Â