PCSpecialist Titan Exige Review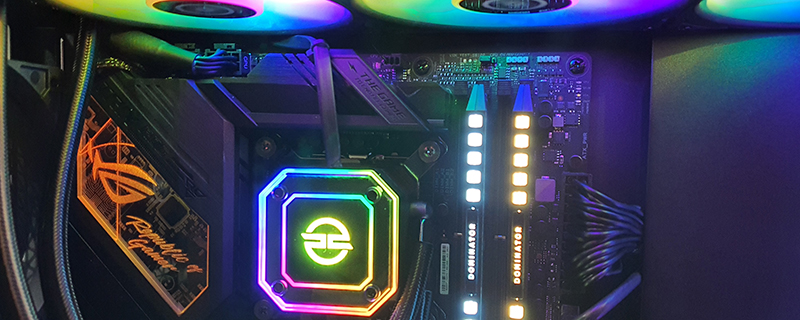 Introduction
We've reviewed a few PCSpecialist systems recently that were aimed squarely at those of you who require a good amount of gaming performance within the framework of a very restricted budget. The high level component choice for which PCS are rightly famous was stretched to its limits and they always came through with PCs which might have had aesthetic limitations or other areas of slight compromise but always delivered way more performance than you would expect from a system costing around a grand.
Today we're going towards the other end of the market with the PCSpecialist Titan Exige. We're still within the range of off-the-shelf components rather than going all in on some extreme custom water-cooled setup, or running needlessly high value hardware, but everything is aimed squarely at the best blend between high end components and high end performance without spending for the sake of it.
Based around the new 12th Gen Intel Processors – the Core i9-12900K in this case – and Z690 motherboard and the best graphics card in the form of the Nvidia RTX 3080 Ti it certainly promises much. We know that the RTX 3090 is theoretically faster, but you pay a heavy price premium for that. The RTX 3080 Ti on the other hand is cheaper, yet with very similar performance. Cooled by the outstanding Corsair H150i Elite Capellix and with RGB out the wazoo, it looks as good as its paper specification indicates the performance will be. That is, of course, what we're here to discover.

System Specifications
As always with a PCSpecialist system you can adjust a huge amount of the components to your personal preferences. The default setup, and therefore the one we have for review today, is as follows.
| | |
| --- | --- |
| Case | Corsair iCUE 5000X |
| CPU | Intel Core i9-12900K |
| Motherboard | ASUS ROG Strix Z690-F Gaming WiFi |
| Memory | 32GB Corsair Dominator Platinum DDR5 5200 MHz |
| GPU | 12GB Nvidia RTX 3080 Ti |
| OS Drive | 1TB Corsair MP400 NVMe |
| Data Drive | 2TB Seagate Barracuda |
| PSU | Corsair 1000W RMx Modular Gold Series |
| CPU Cooler | Corsair H150i Elite Cappelix RGB |
| Additional Cooling | 1x 120mm Exhaust Fan |
| OS | Windows 11 Home 64bit |