Cooler Master MasterLiquid 360L Core ARGB White and PL360 Flux White Edition CPU Cooler Review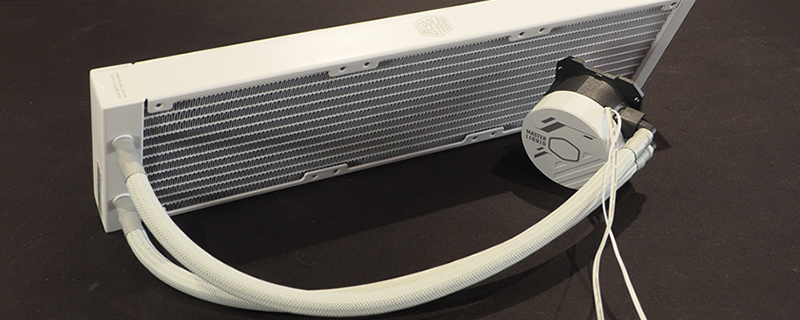 Looking at the MasterLiquid 360L Core
Cooler Master's MasterLiquid L series of liquid coolers are designed with minimalism in mind, and while their new 360L Core ARGB liquid cooler does feature some RGB illuminated flourishes, it is clear that this heatsink was designed to be more affordable than many competing designs. This is not to say that the MasterLiquid 360L Core looks cheap, far from it, but you can tell that Cooler Master has focused more on the functional elements of this product that on areas that exclusively serve an aesthetic purpose.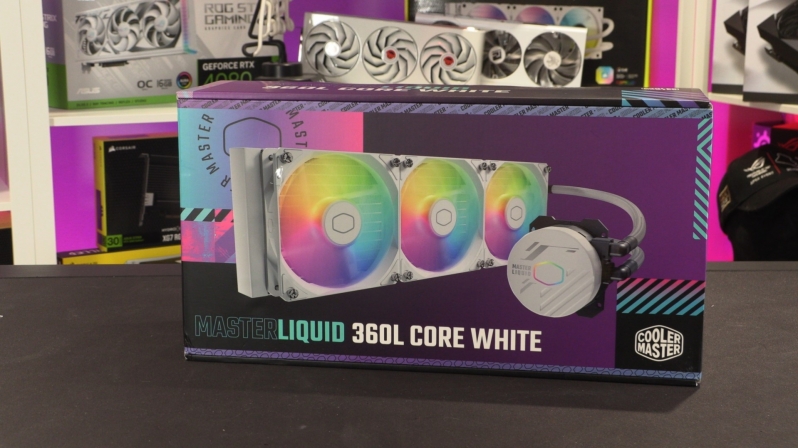 As a while product, Cooler Master has done a great job colour matching the white elements of their MasterLiquid 360L Core White be it its plastic components, its braid covered tubing, or its white painted metallic components.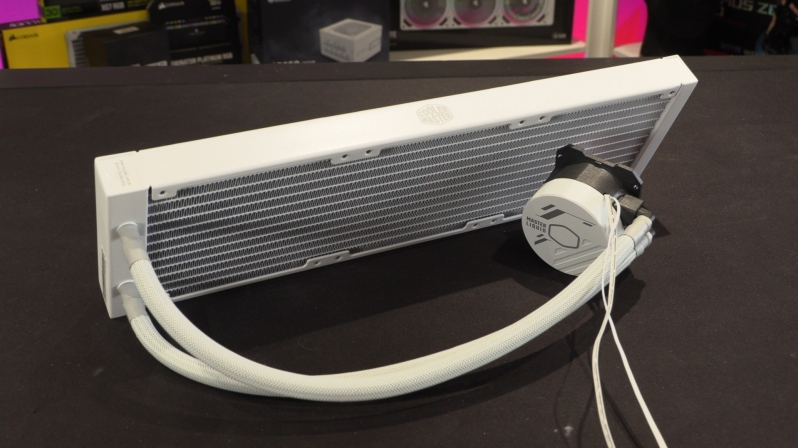 When compared to other AIO liquid coolers, the pump/block section of the MasterLiquid 360L Core is a rather basic affair. In the middle of the block we have an RGB illuminated Cooler Master logo and Master Liquid lettering. There are few other design elements. Don't expect an LCD screen, and infinity mirror, or other needless design elements with a CPU cooler targeting this price point. Cooler Master focused their budget on the performance related elements of this liquid cooler, not just on its aesthetics.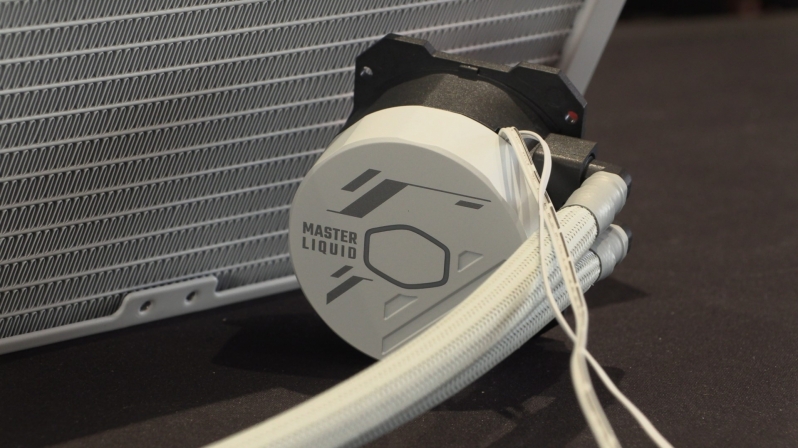 The one area where we can see the cost-saving aspects of the MasterLiquid 360L Core on full display is in the image below, where we can see grey heat-shrink like overs over the ends of the 360L Core's tubing, protecting the ends of the AIO's braided tubing covers and the terminals on the heatsink's block and radiator. The good news here is that Cooler Master has chosen a nice grey tone for this element of their AIO, though it does look a little messy.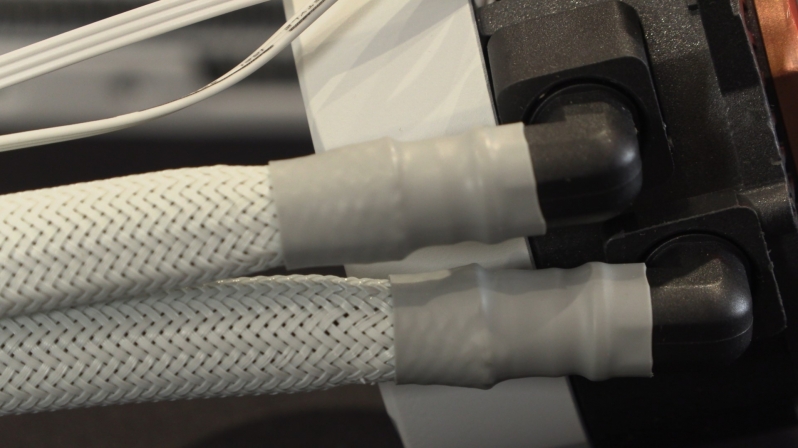 Below are the MasterLiquid 360L Core ARGB's supplied ARGB illuminated fans, all of which feature vibration dampers, white frames, and white cables.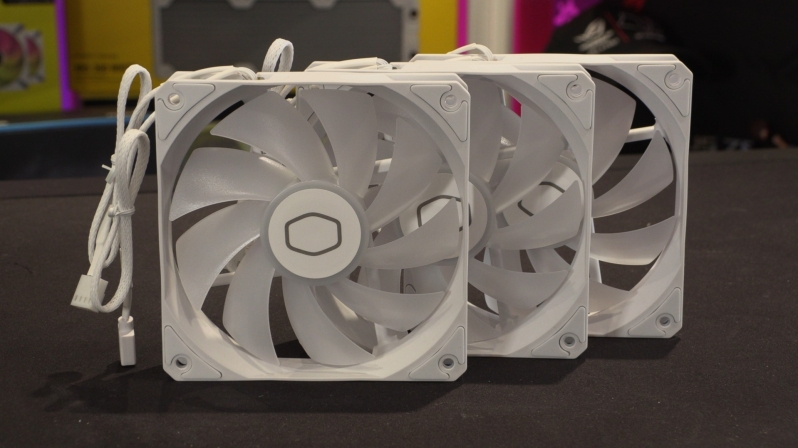 Up close with the MasterLiquid PL360 Flux White Edition