Cooler Master MasterLiquid 360L Core ARGB White and PL360 Flux White Edition CPU Cooler Review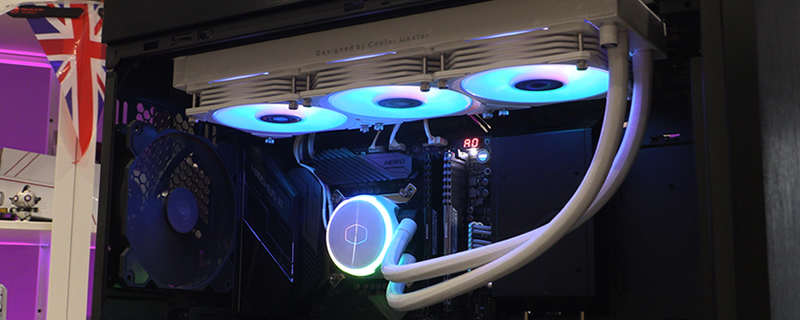 A more premium AIO design from Cooler Master
When compared to the MasterLiquid 360L Core, the PL360 Flux is a more premium design, not just aesthetically, but also in terms of its functional elements. The PL360 Flux features optimised Flux series fans, which feature inter-connected blades, a more premium dual-chambered pump design, and a radiator design that is designed to be used in tandem with the company's Flux series fans. With these elements in mind, we can expect higher levels of cooling performance from Cooler Master's MasterLiquid PL360 Flux, which makes sense given its higher pricing.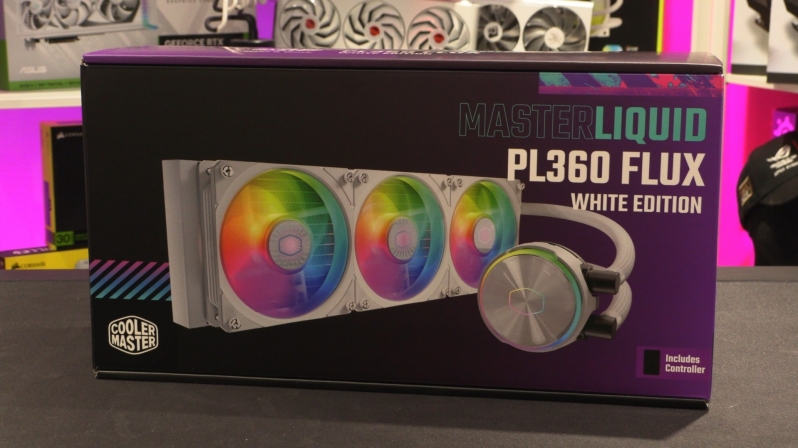 Looking closer at the MasterLiquid's PL360 Flux's radiator, we can see more text than the 360L core with the Flux's "Designed by Cooler Master" lettering, and a different configuration of radiator micro-channels and fins. This isn't the same radiator as the 360L Core with different fans and a more expensive looking pump, this is an entirely different unit.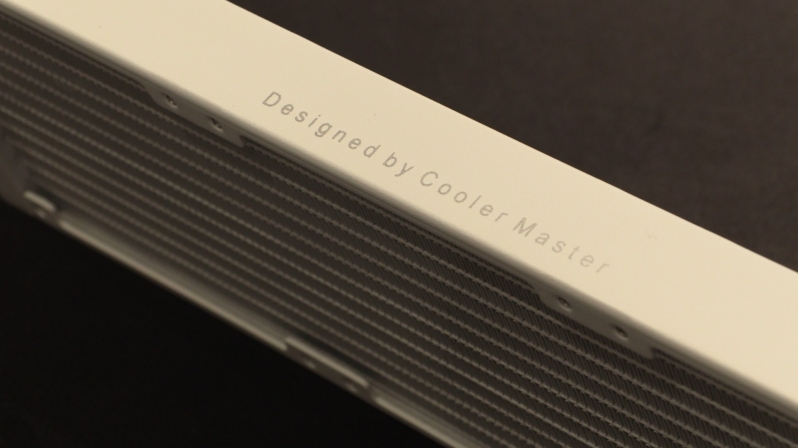 The PL360 Flux features a pump top that has a glossier overall finish with an ARGB illuminated Cooler Master logo and a separately illuminated outer LED ring, which gives owners more lighting options. We can also see that the plastic braid over the 360L Core's tubing has also been replaced by a fabric braid, and that the ends of this braid are covered up in a more aesthetically pleasing way.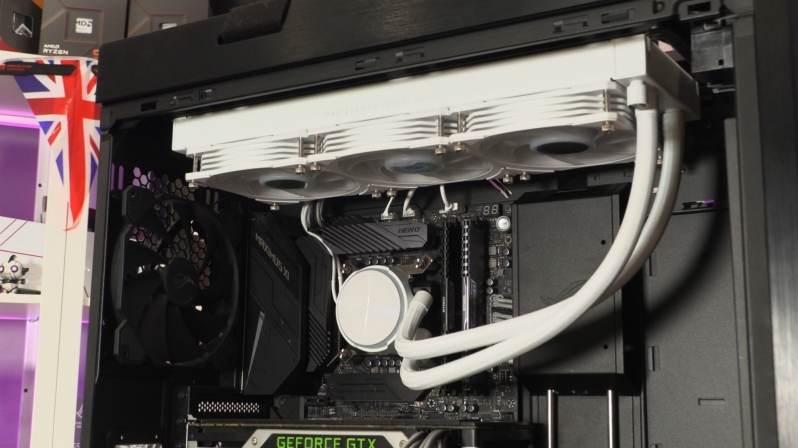 Below we can see that lighting of the PL360 Flux's pump/block unit in action. It looks great inside our heatsink testing system, though we feel that this AIO would look a lot better when used with a white motherboard and white DRAM kit.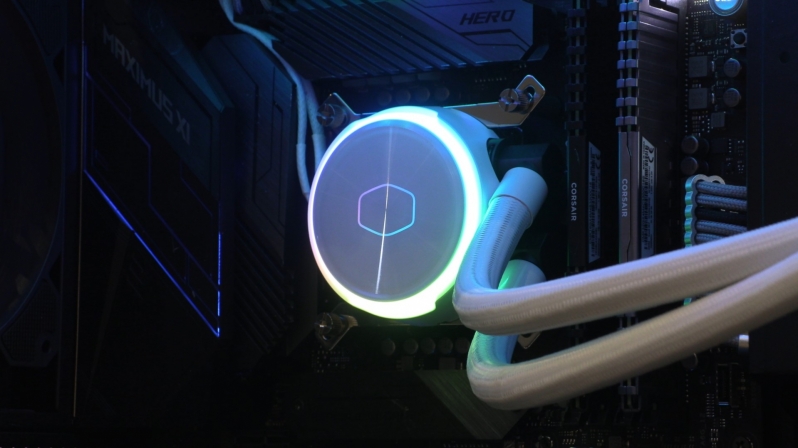 The PL360 Flux white edition is a great looking liquid cooler from Cooler Master, offering users customisable ARGB lighting, and a well colour matched white elements throughout.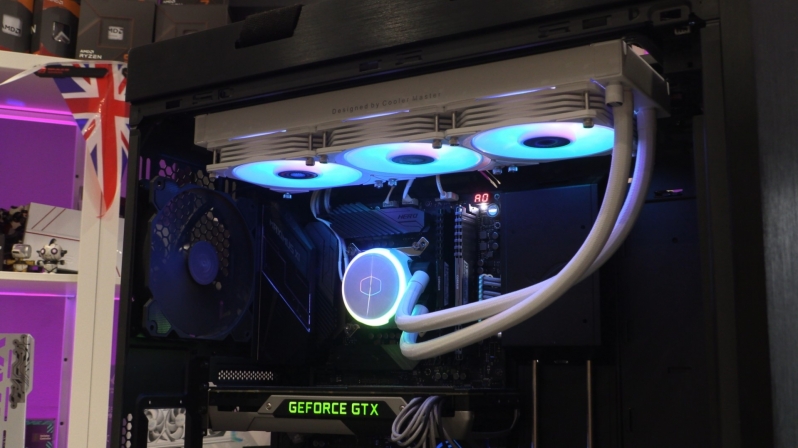 Thermal Testing