Flat Packed PC Case! – Cooler Master QUBE 500 Review
Conclusion & Video Review – An incredibly versatile design for compact ATX PCs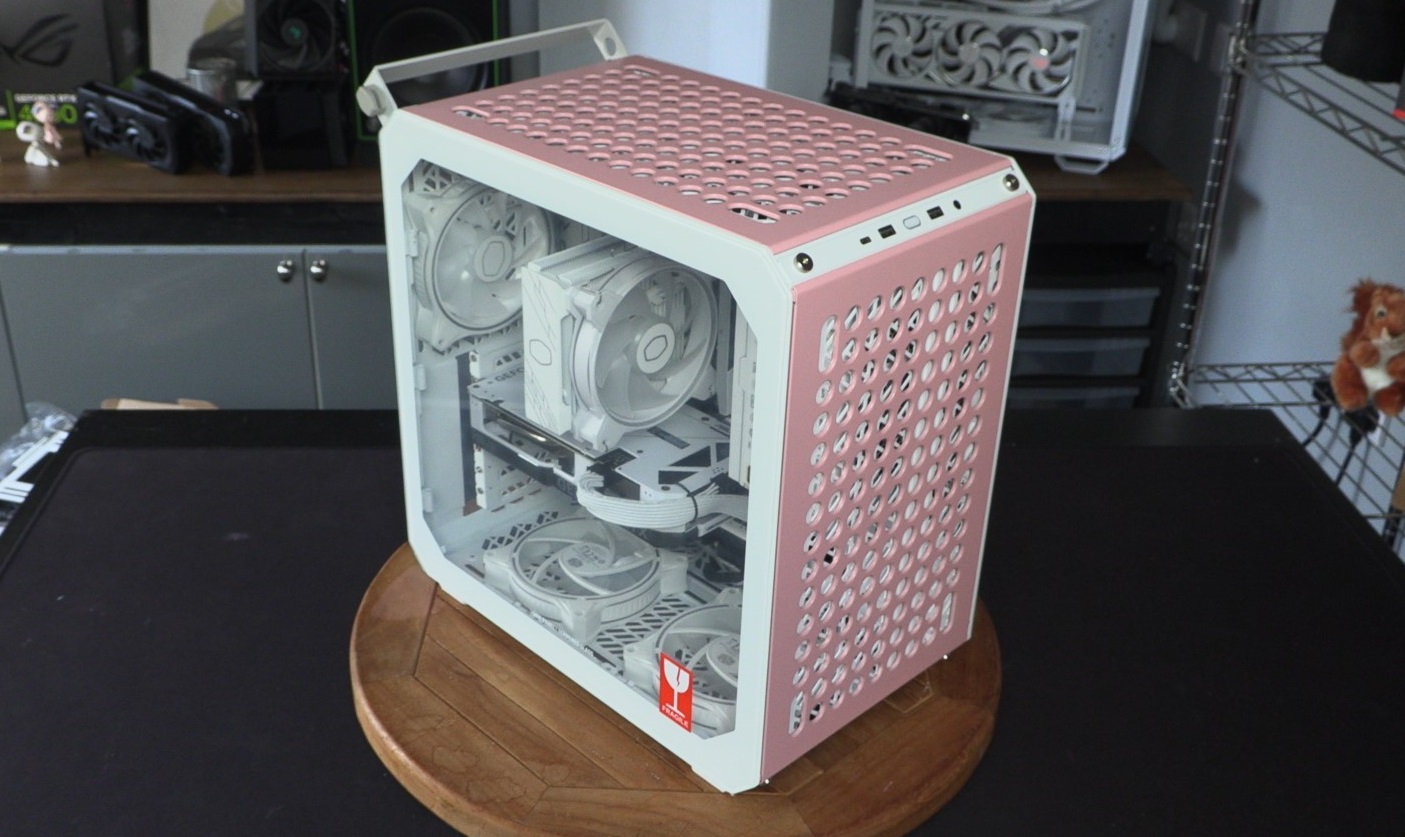 Conclusion – Good things can come in small packages
When Cooler Master started to talk about their flat packed PC case, I was sceptical. How does flat packing a PC case benefit users? Yes, lowering both the carbon costs and monetary costs of packaging, storage, and shipping are nice, but why should I care? I was only when the QUBE 500 arrived that I finally understood Cooler Master's excitement.
Cooler Master has taken the "Ikea effect" and brought it to the PC market. Ikea are famed for their flat packed furniture, but do you know that there are Ikea enthusiasts who mod their furniture to create unique and awesome assemblies? These enthusiasts are "Ikea hackers", and I believe that Cooler Master has grasped this philosophy and have applied it to the PC market.
The QUBE 500 is an incredibly versatile PC case. It can fit up to EATX motherboard and GPUs that are 365mm long. It supports both SFX, and ATX power supplies. If you push it, you can even fit two 280mm liquid cooling radiators and one 240mm radiator inside this case simultaneously. This case has so many options that we can only scratch the surface of the QUBE 500 in this review.

One of the joys of this case's flat packed nature is that modders can easily paint this case to be colour that you want. Want an Iron Man themed candy red and gold PC? You can do that quite easily with the QUBE 500. Just take the panels you want to paint and paint them. Other cases need a complex disassembly process to do this, but you can just open your box and start painting with the QUBE.
The Ultimate Modders case
We have already told you about the huge number of hardware options that this case possesses, and how easy it is to customise this case with a new paint job. Cooler Master is a company that has a huge place within the PC modding community. With the QUBE 500, they have taken things a step further with official 3D printing support. Cooler Master have documented how users can 3D print parts that can attach to their newest PC enclosure, and have even created their own designs to get the 3D printing modding arms race started. Yes, any case could be modded with 3D printed parts, but it is rare for manufacturers to encourage this.
With an asking price of £79.99 for the standard QUBE 500 (or £69.99 for early bird purchases), the QUBE 500 represents a lot of value. This compact case can pack a lot of hardware, and if you want to do some modding, you can create something very special with this enclosure. The Macaron Limited Edition version that we have reviewed today costs £99.99 (£89.99 for early birds), but it does not offer buyer more than a few extra coloured panels, some accessory hooks.
Cooler Master's QUBE 500 is a PC case that gets us excited about PC building. We want to see how much hardware we can shove into this compact case, and our modder minds are filled with ideas of what we can do to create unique systems within this hugely modable PC case. For that reason, this case deserves nothing less than OC3D's Enthusiast Grade Award.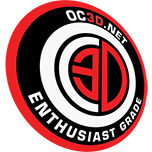 You can join the discussion on our Cooler Master QUBE 500 PC case review on the OC3D Forums.
Video Review