HYTE Y40 PC Case Review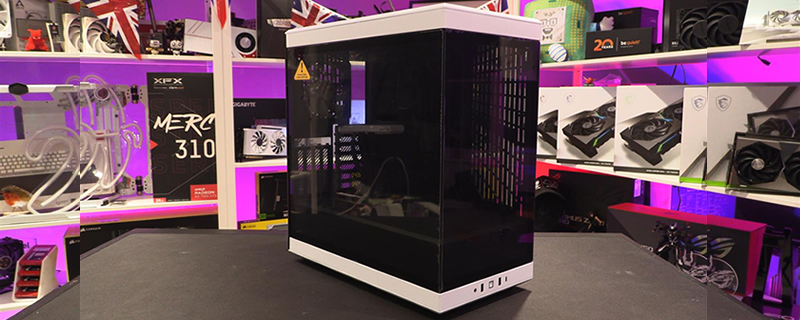 HYTE has a new case on the market, and it is cheaper (and better?) than their Y60
HYTE is one of the newest brand to enter the PC market, and they have quickly become well known thanks to their non-standard case designs and their striking aesthetics. Now, HYTE has added a new case to their Y-series, a more affordable offering their their existing Y60 chassis that also offers users some notable design improvements.
HYTE is not a brand that wants to create simple ATX boxes that look like everything else on the market. HYTE wants to create striking PC cases that gamers will want to see their PCs inside, an ethos that has resulted in the introduction of a lot of interesting design elements.
With an MSRP of $150, HYTE's new Y40 chassis is aggressively priced gives its inclusion of multiple large tempered glass panels and its inclusion of a PCIe 4.0 riser card. PCIe riser cards are expensive, and case-specific add-ons can sometimes cost as much as $90, making HYTE's inclusion of one out of the box a big deal. That said, this case needs a PCIe riser card to operate as intended, as its vertical PCIe slots are the only slots that support full-height add-on cards.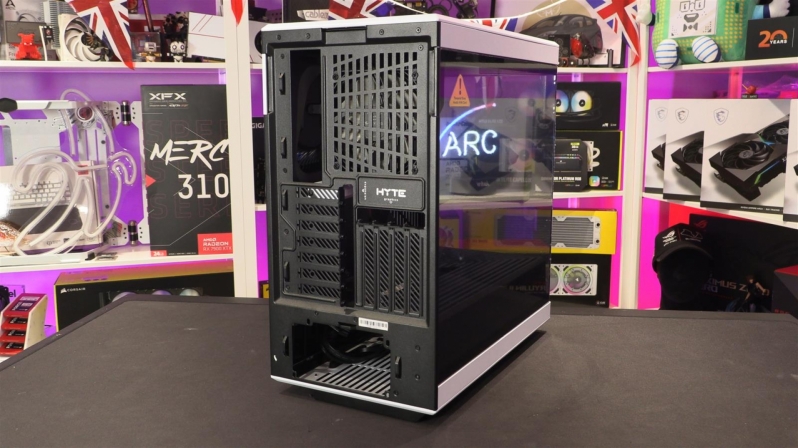 Visuals VS Airflow  
The three pillars of PC building are Value, Aesthetics, and Performance, and the HYTE Y40 leans towards the value and aesthetics areas of this spectrum. This is not a PC case that focuses solely on airflow, and neither is it a case that costs the world. HYTE's Y40 chassis is designed to be affordable and visually striking, acting as a great canvas for PC builders. This case does not offer the best cooling on the market, but it is a beautiful design that has a lot of unique elements that put HYTE on the map.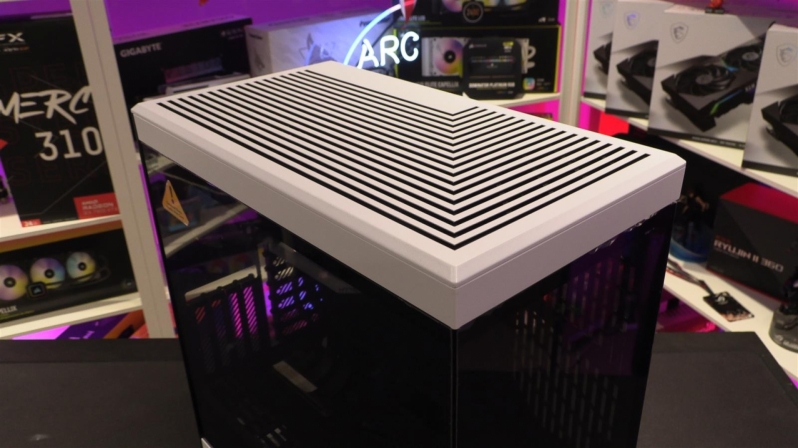 HYTE Y40 Specifications
The HYTE Y40 is case that is designed with vertical GPU mounts in mind, which is why this case ships with a PCIe 4.0 riser card. Aside from your graphics card, all add-on cards within this chassis must be half-height designs, which will limit your sound card or capture card choices.
The Y40 supports motherboards that are up to ATX in size and standard-sized ATX power supplies. Unlike the Y60, this case does not support EATX motherboards, though the Y40 does give its vertically mounted graphics cards more room to breath than the Y60. We will detail the differences between the HYTE Y40 and Y60 on page 3 of this review.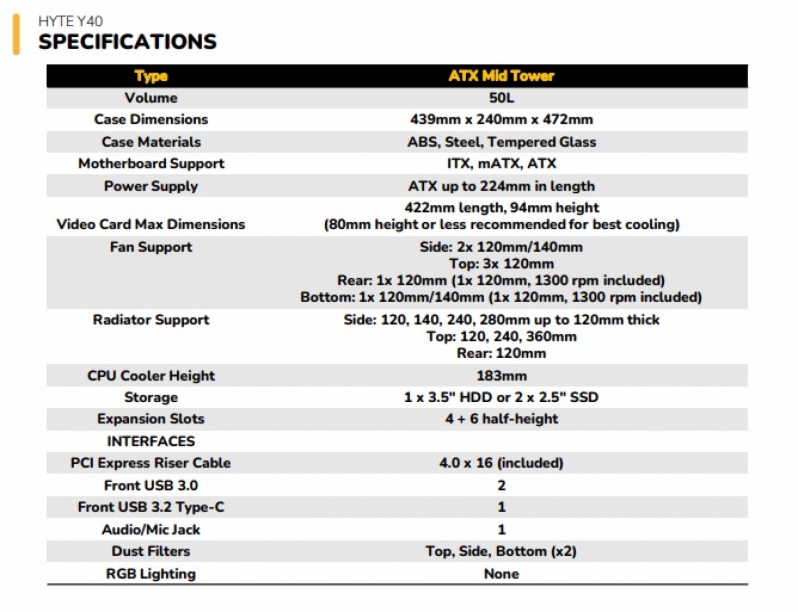 Up close with the HYTE Y40