MicroATX Bargain! – Cooler Master MasterBox Q300L V2 Review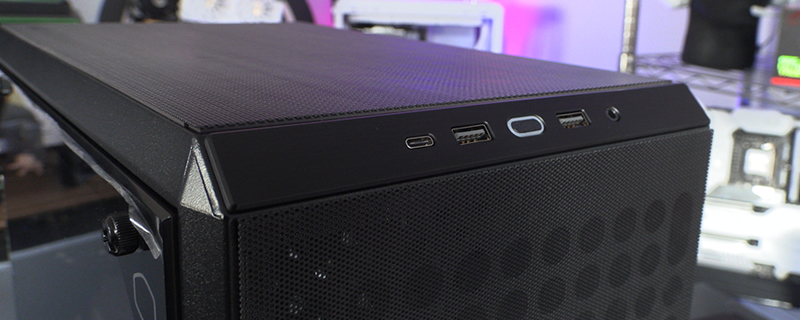 A quick look at the Q300L V2
Externally, the Q300L V2 looks a lot like its predecessor. It's dimensions and overall design is similar, though it is clear that Cooler Master had aimed to make their new Q300L V2 a little more understated than its predecessor. With its black mesh, the Q300L V2 offers a cleaner look than the stylised mesh panels of its predecessor, and Cooler Master's design improvements with their Q300L V2 have given users access to additional airflow, thank to this new model's new mesh.Â
The front I/O and side panel of the Q300L have also changed with this new model. acrylic has been replaced with glass, and this case's I/O has been moved from the case's side panel to the top of the chassis. This change should make cable management easier for the Q300L V2's I/O panel, and this case's new tempered glass side panel should be clearer and more scratch resistant than its predecessors acrylic panel. Â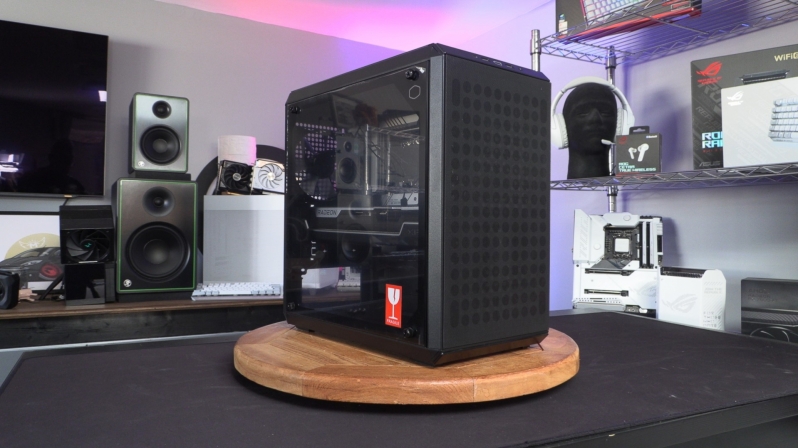 On the top of the Q300L V2 is an I/O panel that includes two USB 3.2 Gen 1 Type-A ports, a 3.5-inch audio jack, and a single USB 3.2 Gen 2×2 Type-C port. Here we also have a simple power button. Â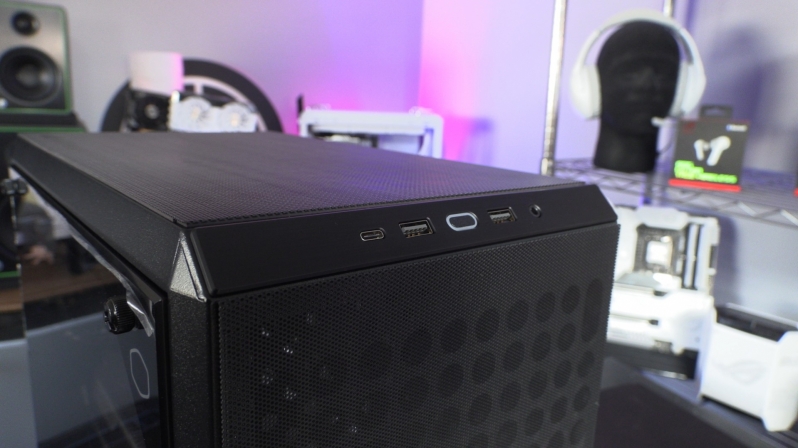 The mesh on the front and top of the MasterBox Q300L can be easily removed to reveal a perforated metal panel. These front and top panels for the Q300L V2 can each accomodate two fans. Â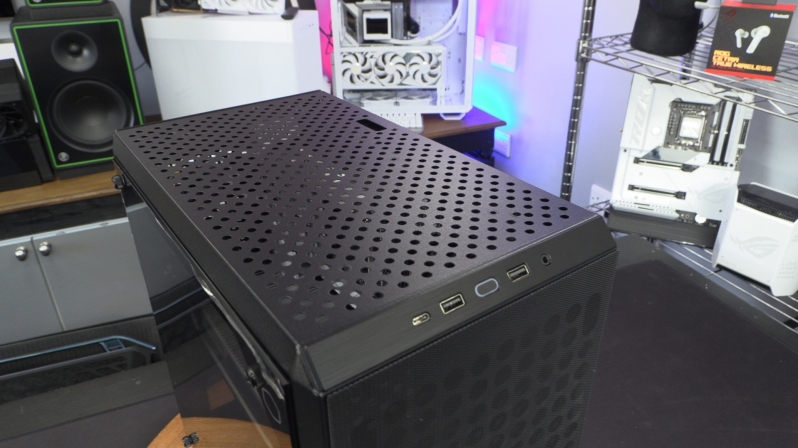 Below you can see the fan mounting holes on the !300L V2's top, bottom, and front panels, which are marked who showcase their support for various fan sizes. On the front of the Q300L V2, either two 120mm or two 140mm fans can be installed. Â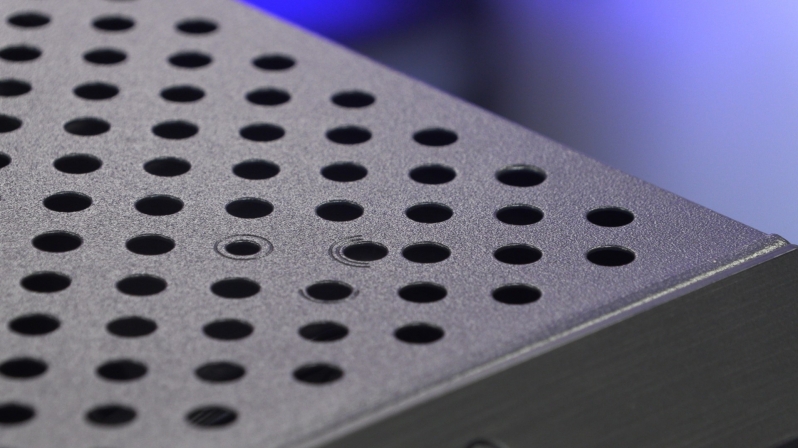 The MasterBox Q300L V2 can support graphics cards that are up to 360mm in length, though it is worth noting that this maximum size decreases if users expect to install a 120mm or 140mm fan at the front of this case on its bottom fan mount.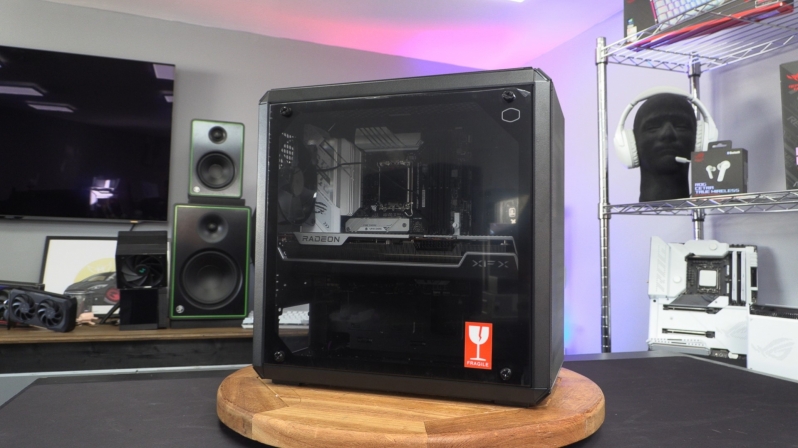 The MasterBox Q300L V2 is designed to be placed in an upright or sideways configuration. Modders can also remove the feet of this case and place them on the top of the Q300L V2 to mount this case in an upside-down configuration, which may be preferrable for some users. Â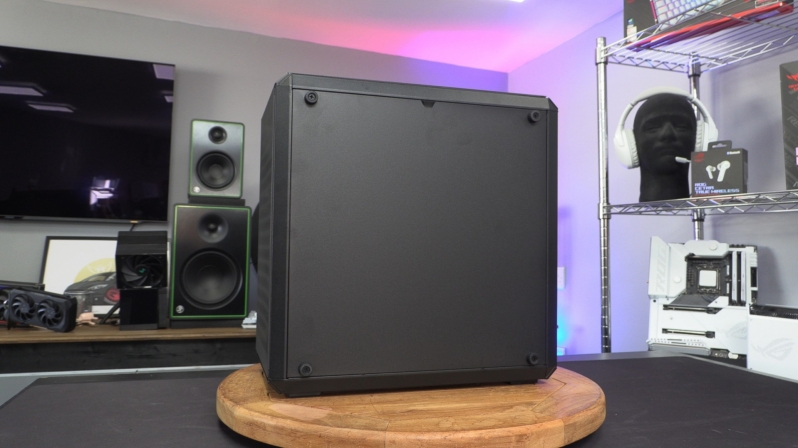 This is what the Q300L V2 looks like on its side.Â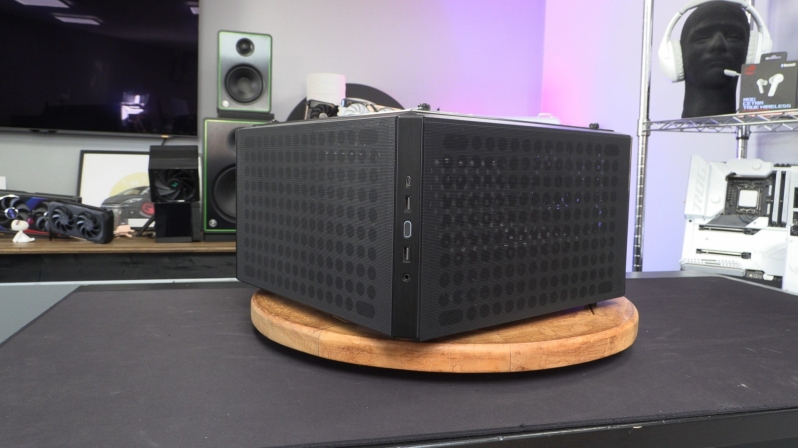 At the bottom of the Q300L V2 are the case's feet and a dust filter for the case's PSU intake and the case's bottom fan intake. This case can support a bottom mounted 120mm or 140mm fan.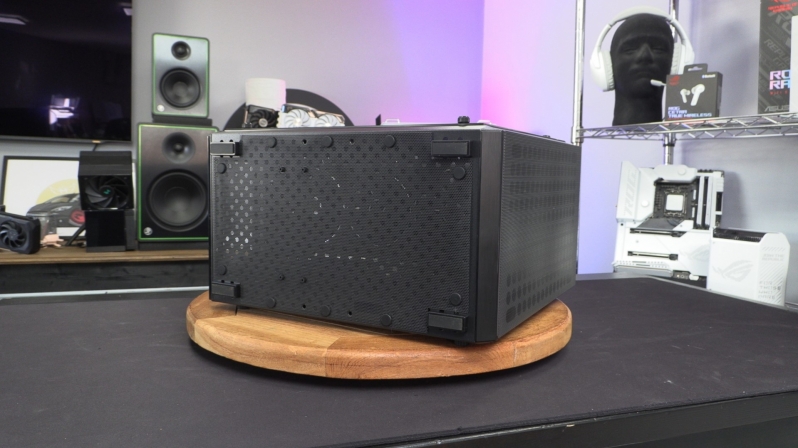 Below you can see the rear of the MasterBox Q300L V2, an MATX case that has four PCIe slots and a 120mm fan mount. Â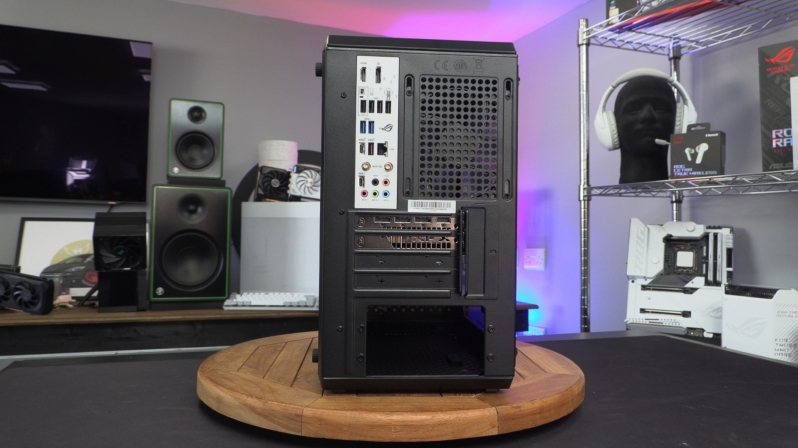 As you can see, the Q300L V2's PCIe slot covers are of the "peel off and throw away" variety, as is to be expected from such a budget-oriented case. If you want replacable PCIe slot covers, you will need to buy your own. Â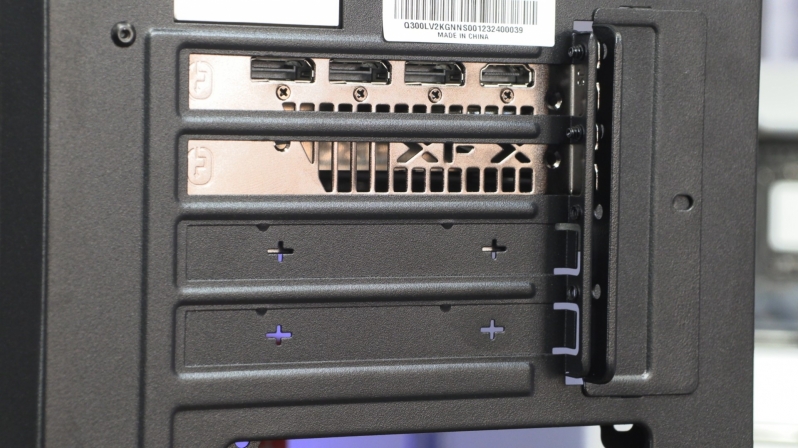 Behind the Q300L V2's motherboard tray is 28mm of space for cable management. This space can also be used to contain either a single 3.5-inch driver or two 2.5-inch drives. This area has more than enough space to hide away the cables of a compact system like this.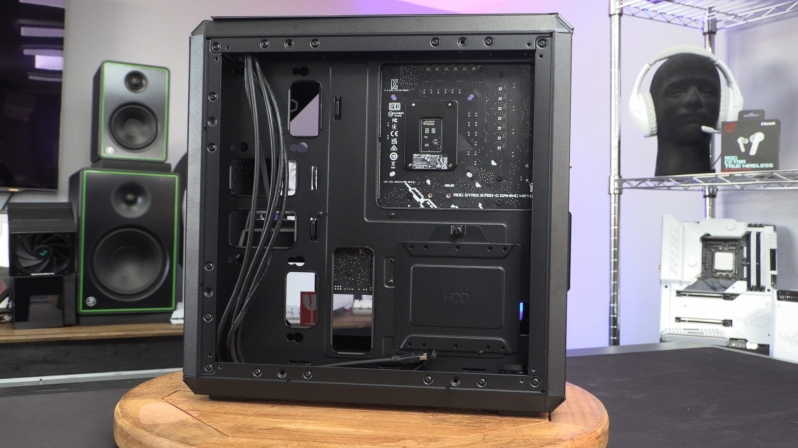 Â
While the case itself is compact, it is large enough to contain large graphics cards. Below, we have fitted a 330mm long graphics card, showcasing that this case can be used with large GPUs. Note that Nvidia's RTX 4090 Founders Edition is 304mm long, which means that this case can fit an RTX 4090.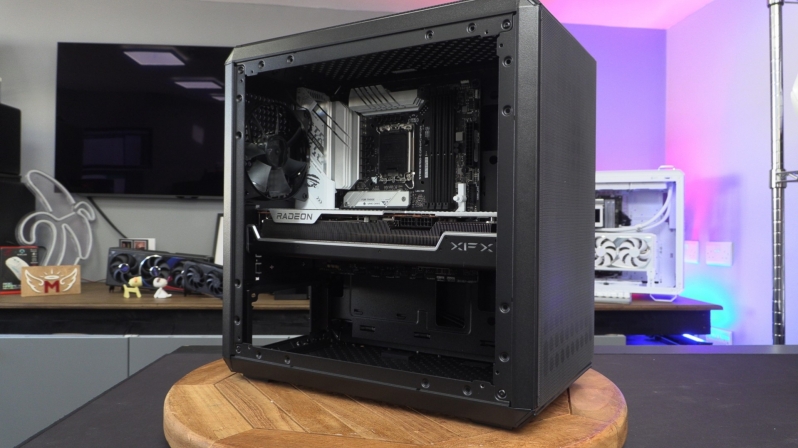 Below you can see what Cooler Master's Q300L V2 looks like with both a 120mm fan and a standard sized power supply at the bottom of the case. Note that if we had attached cables to this PSU, that these cables would extend over this fan and restrict its airflow. For airflow conscious users who want a bottom mounted fan in this case, shorter PSUs are preferrable. Perhaps even an SFX PSU.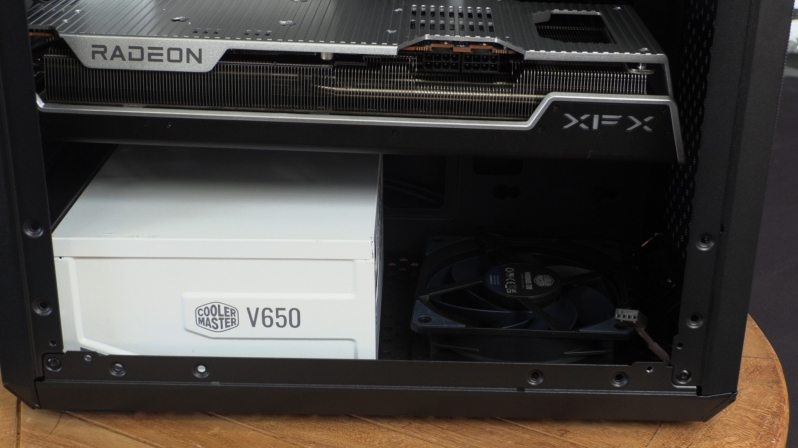 With an SFX PSU users can route their cables without interfering with the MasterBox Q300L V2's bottom fan. This is great for GPU airflow, and potentially adds some extra space for modders to play with. Â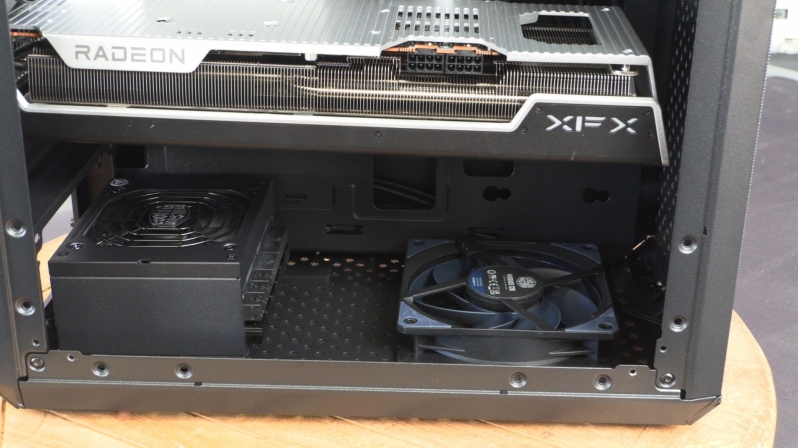 Â
Conclusion & Video – A bargain case that is a modders paradise