MicroATX Bargain! – Cooler Master MasterBox Q300L V2 Review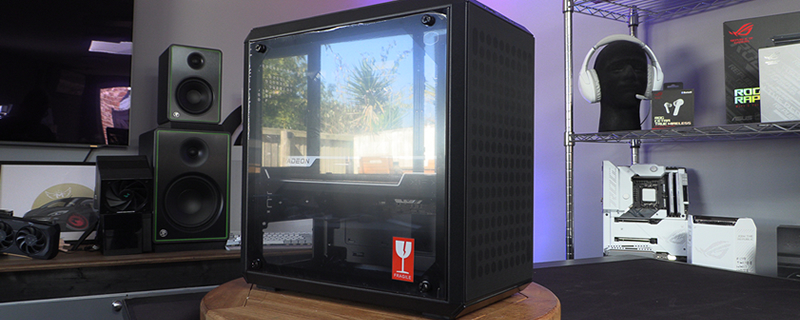 Conclusion
Cooler Master's original MasterBox Q300L was already hugely popular amongst MicroATX PC enthusiasts, and the case's new V2 version does a lot to make this new model feel more premium than its predecessors, despite its low price.Â
With the case's new tempered glass window, USB 3.2 support, and improved airflow mesh, Cooler Master has done a lot to improve their cost-effective Q300L design, making this case a value for money champion for PC builders.Â
Like its predecessor, the Q300L V2 is an excellent case for modding, as it is versatile enough for you creative visionarys and affordable enough to allow even budget-conscious users get into the scene. While this case was clearly built to ensure its low price point, that doesn't mean that this case is designed or manufactured poorly. This is a solid little enclosure, and we are excited to see what modders do with it. Break out the dremel!Â

The two biggest improvements that the Q300L V2 offers over its V1 counterpart is its addition of a tempered glass sided panel window and the case's airflow optimised mesh. Tempered glass is a much better material for a PC case window than the acrylic that the Q300L V1 featured, being more scratch resistant, clearer, and less prone to damage. The case's new mesh has also been designed to make the Q300L V2 look a little more understated.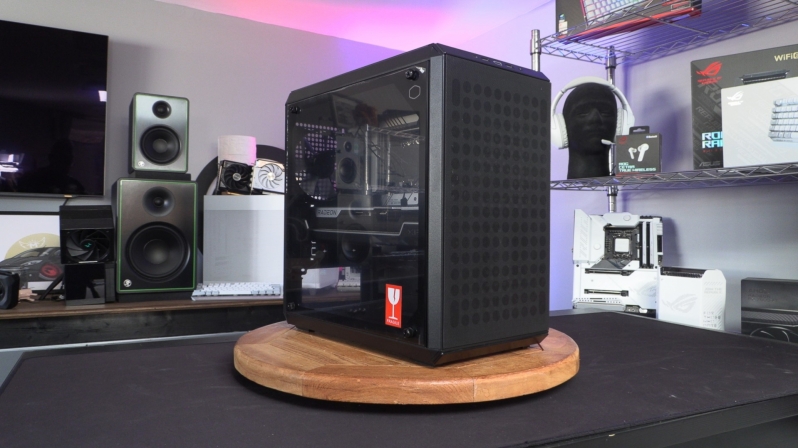 At the time of writing, this case is available to pre-order on Scan and as an early bird offer for the first two weeks at £49.99, after that it will go up to £59.99 but even then this is still a bargain. For modders, this case is a blank canvas, and it is ideal for a variety of potential MITX or MATX projects.Â
Like all Micro ATX cases, the MasterCase Q300L V2 comes with the restrictions of the Micro ATX form factor, lacking support for larger, more feature rich motherboard design. Micro ATX is also an underserved motherboard form factor, which will limit your choice of motherboards. That said, sticking with Micro ATX is what makes this new case design so compact, and despite its size, this case can fit some extremely large graphics cards. If you are crazy enough, you could even fit an RTX 4090 Founders Edition inside this case, and still have room to add a front fan. While I don't expect anyone to put a £1,000 graphics card in a £60 case, the option is there.Â
The Cooler Master MasterBox Q300L V2 is a solid upgrade over the company's already popular Q300L, offering users more IO options, an upgraded side panel window, and stronger case airflow while retaining low pricing. This case is an easy winner of OC3D's Value for Money Award, and kinda makes us wish that we also had a "Modders Choice" award to give Cooler Master for this design.Â
You can join the discussion on our Cooler Master MasterBox Q300L V2 case review on the OC3D Forums.
Video Review