NZXT improves their KRAKEN CPU Coolers with CAM and Firmware Updates
Testing NZXT's new KRAKEN features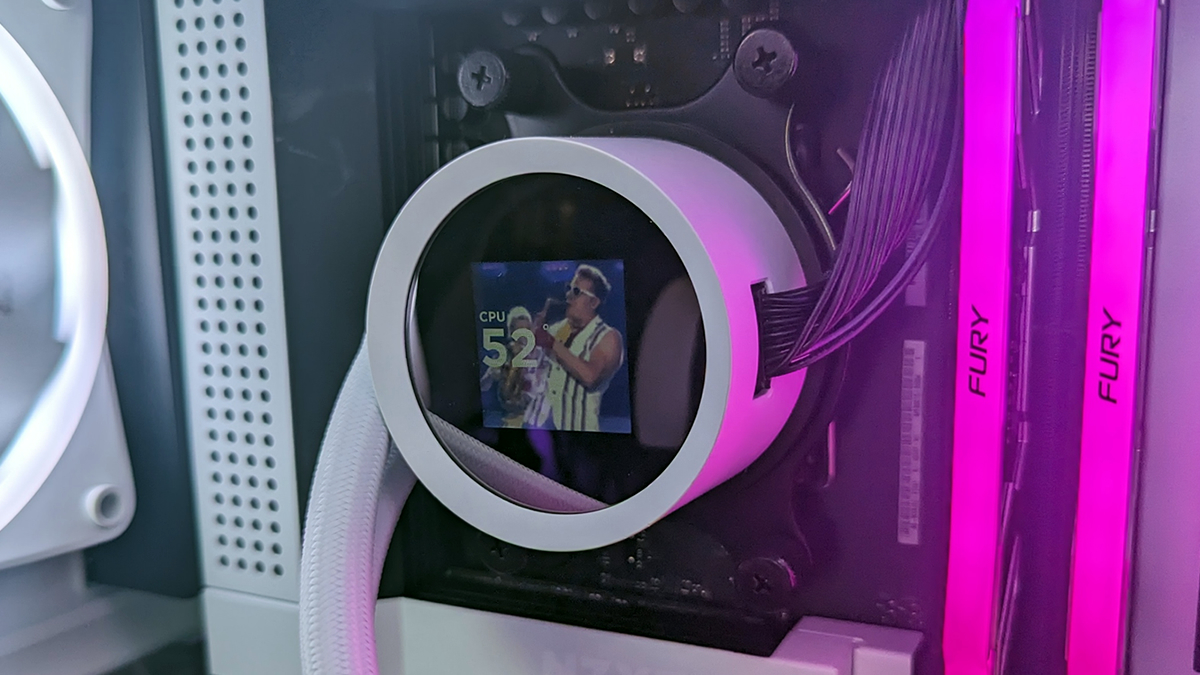 New Kraken functions though NZXT's latest CAM update
Since the largest changes are coming to NZXT's standard Kraken heatsink, we thought it would be appropriate to showcase NZXT's update feature set using this heatsink. Simply navigate to your Kraken's LCD display within the lighting section of NZXT's CAM software, and you can choose what you want to display on the unit's screen.
Before now, the standard Kraken could only display GIFs effectively. Now, animated images run smoothly, and CAM's GIPHY integration makes finding new images an easy process. Alternatively, users of the Kraken can display system information, a clockface, a custom slide show through CAM's web integration, or carousel between several options at fixed time intervals.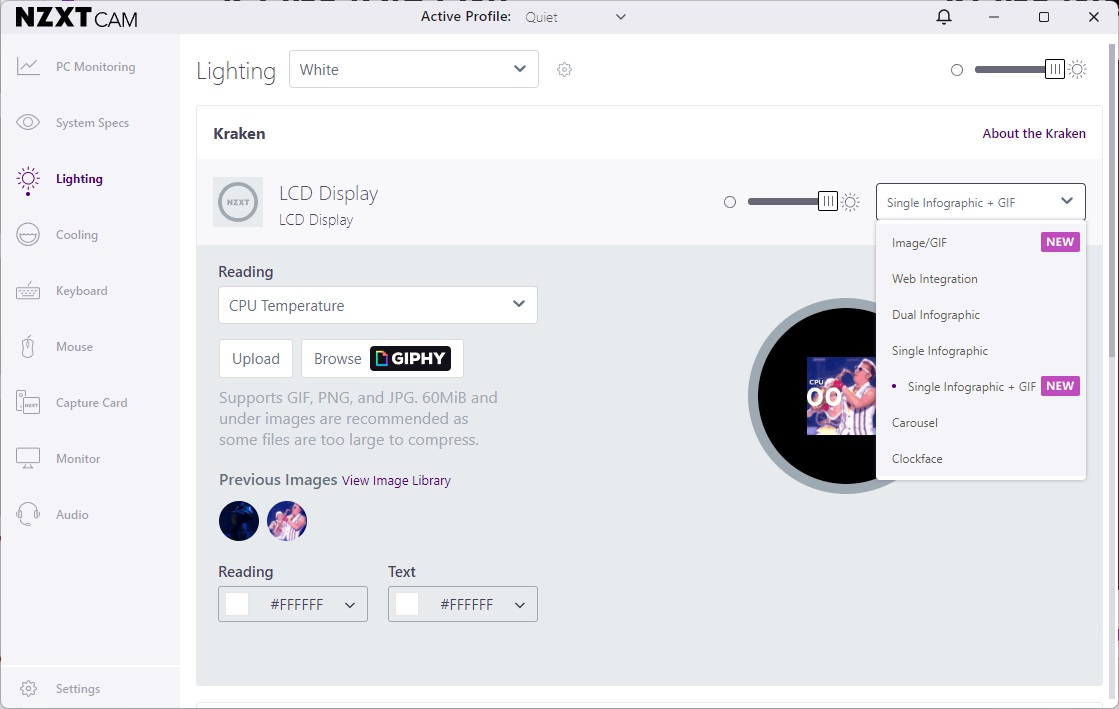 If you want to display a GIF, you will simply need to find and image and upload it to CAM. Alternatively, you can browse GIPHY. Once you find an image, CAM will ask you what part of the image you want on screen. Since the Kraken has a square screen, it can only showcase square animations. Wider GIFs or images will be cropped.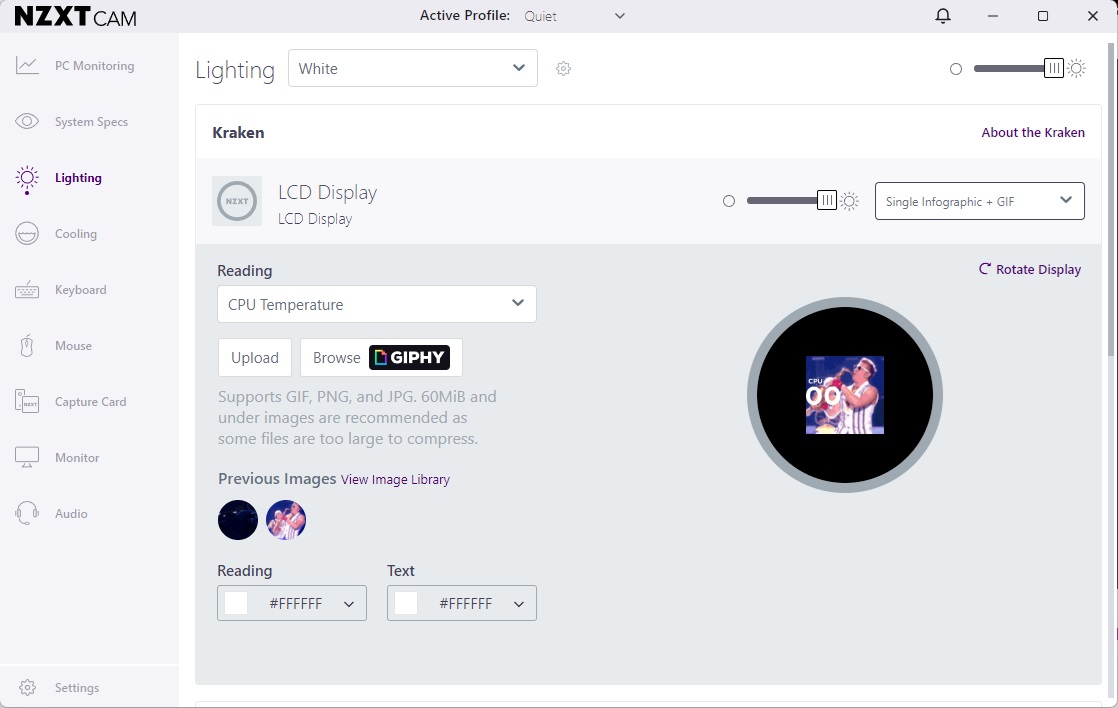 Infographics can be shown alongside GIFs to increase the usefulness of NZXT's CAM screen. Using this screen, we can see CPU, GPU, or coolant temperatures or system loads at a glance, even if a GIF or image is also being shown.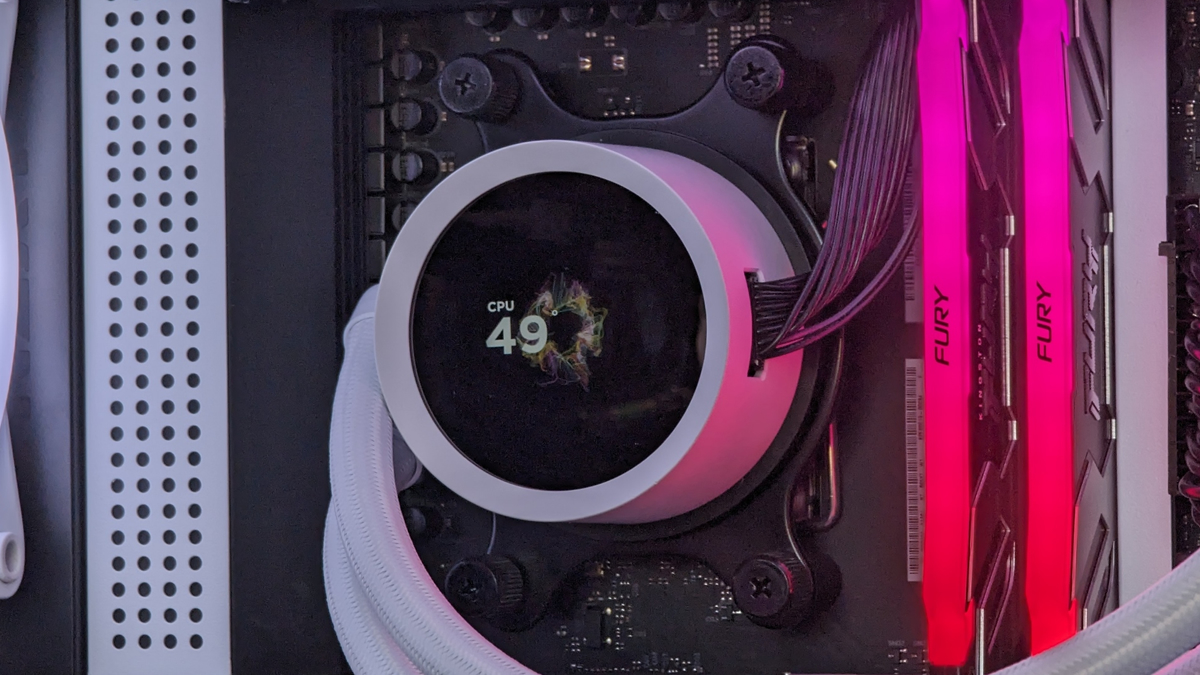 A Free Upgrade for NZXT Kraken users
What NZXT has delivered is a free upgrade for its Kraken LCD userbase. Standard Kraken users can now enjoy GIFs and animations on their screens, and Kraken Elite users can enjoy smoother running animations than before. CAM itself has also been improved greatly in recent months, making the app itself easier to use than before. All of these changes make NZXT's latest kraken coolers more appealing and turns CAM into a selling point for NZXT's product ecosystem. Well done NZXT for making these changes.
You can join the discussion on NZXT's CAM update and Kracken LCD functionality improvements on the OC3D Forums.