NZXT KRAKEN 240 RGB and 360 RGB ELITE CPU Cooler Review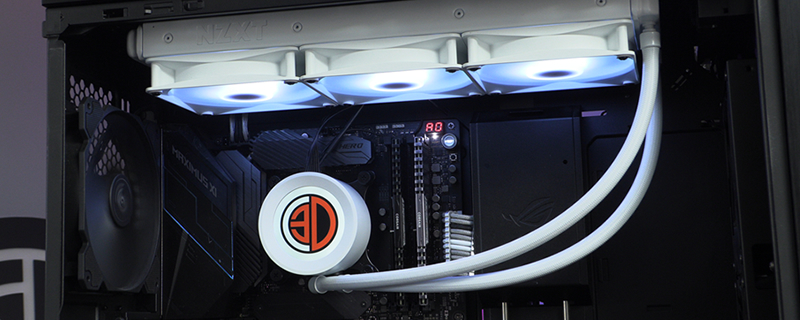 Meet NZXT's latest range of All-in-One Liquid CPU coolers
NZXT has launched a new range of liquid coolers, and all of them feature RGB fans and LCD screens. On top of that, these AIOs are also available at launch in both black and white, and with two LCD size options giving buyers plenty of choice when it comes to which AIO to purchase.
With this launch, NZXT has released new Kraken RGB series and Kraken RGB Elite series AIO CPU liquid coolers with  240mm, 280mm, and 360mm radiator options. All of these CPU coolers utilise Asetek's 7th generation pump design, with NZXT seemingly opting to avoid the company's newer 8th generation pump design, and for good reason.
Why we prefer Asetek's 7th Generation Pump Design over 8th Gen
While newer is typically better within the PC market, this isn't the case for Asetek's 8th generation pump design. We have reviewed various AIOs that utilise this pump design, primarily ASUS' RYOU III and RYUJIN III cooler designs, and these coolers had loud pumps that we found distracting. To put things simply, we do not want to hear the pumps of our CPU coolers, we want our systems to be quiet, and that desire alone makes Asetek's 8th generation pump, at least how it is currently implimented in the AIOs we have seen, a red flag for us.
In contrast, Asetek's older 7th generation pump design is quiet, and while it is not the newest design from Asetek, it does deliver strong performance levels, and it does so without any whining. In our opinion, NZXT made the right decision opting for this pump design, and we will talk more about why later.
Two AIOs, Two Different Screen Sizes 
NZXT's latest Kraken RGB series AIOs are available in two forms, what we will call "standard" and "Elite". The primary difference between these two series' is the screen size of the LCD screens that NZXT has integrated into their products, with the standard (non-Elite) models having a 1.54-inch screen, while the Elite version has a 2.36 inch screen.
With both models, users can use the LCD screens of NZXT's AIO to display images, gifs, and system information.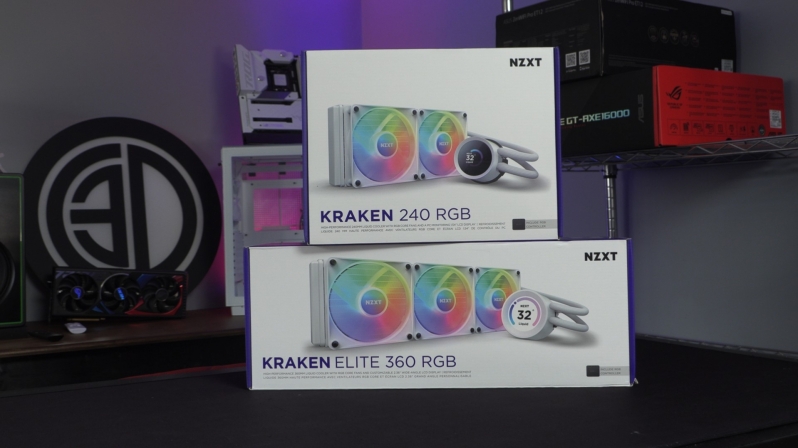 Kraken RGB Series Screen (Not Elite) 
Below is an image of NZXT's standard Kraken AIO and what the AIO's 1.54 inch screen looks like when we use it to display our site's logo. As you can see, the image we displayed does not fill up much of the AIO's reflective top surface. In some ways, it feels like the screen is too small to display a logo like ours, though some imagery would look good on a smaller screen like this. Even so, the larger screen of the elite model gives users more options.
For NZXT's Kraken RGB (non-Elite) series models, the screen features a 240×240 resolution and a 30Hz refresh date.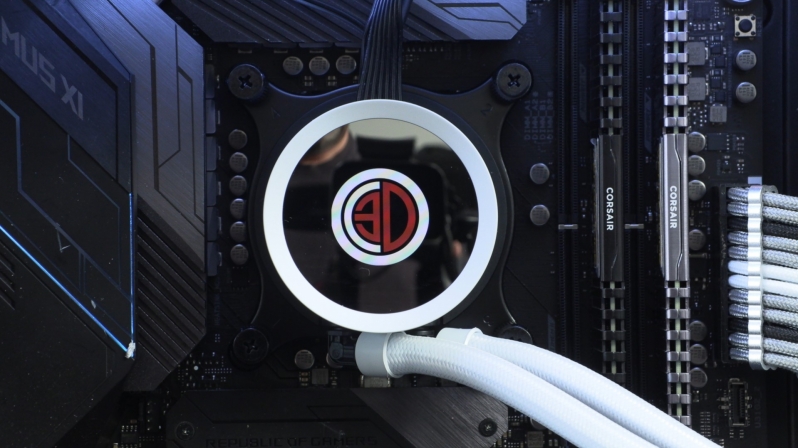 Kraken RGB Elite Screen  
The Kraken RGB Elite features a much larger screen, allowing us to fill the AIO with a larger image and more system data. As you can see, our site's logo looks great on this AIO, and users will be able to use it to effectively showcase a broader range of images or GIFs. You can't complain that the screen is too small with this model.
For NZXT's Kraken RGB Elite series models, the screen features a 640×640 resolution and a 60Hz refresh date.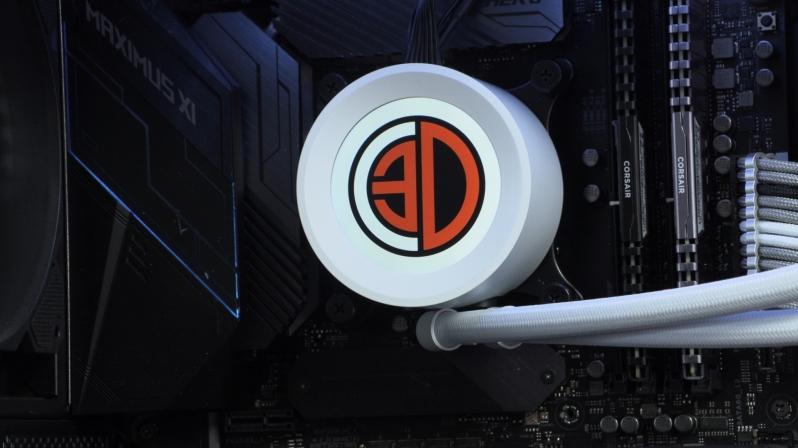 Software
While NZXT's CAM software has become a lot more stable and user friendly over the years, we are not fans of how the software works. For starters, NZXT CAM has a fixed size, and we cannot stretch it or make it fill our screen. This means that we need to frequently scroll using this software, something that makes us wish that we would stretch the software upwards to give it more screenspace. We also don't like the fact that we can only set pump and fan speeds using the software with percentage sliders. The ability to change these percentage sliders to RPM values would be welcome.
When it comes to lighting and LCD screen control, NZXT's CAM software is easy to utilise. We can easily use the screen to showcase information like CPU temperatures, CPU load, CPU clock speeds, or coolant temperature. We can also rotate the display, which is a useful feature for those who use PC cases with an inverted or sideways cast layout.
Overall, we still don't like NZXT's CAM software, but it is certainly usable.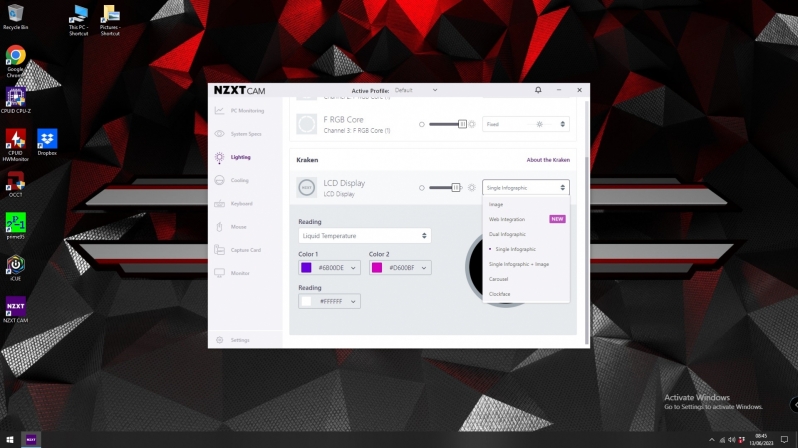 Pricing
Below are the prices of NXT's new KRAKEN RGB series of AIOs.
| | | | |
| --- | --- | --- | --- |
| EK Kraken RGB Series AIO  | 240mm | 280mm | 360mm |
| KRACEN RGB White | £159.99 | £169.99 | £199.99 |
| KRAKEN RGB Black | £159.99 | £169.99 | £199.99 |
| KRAKEN RGB ELITE White | £229.99 | £239.99 | £259.99 |
| KRAKEN RGB ELITE Black | £229.99 | £239.99 | £259.99 |
Up Close with NZXT's KRAKEN 240 RGB