NZXT KRAKEN 240 RGB and 360 RGB ELITE CPU Cooler Review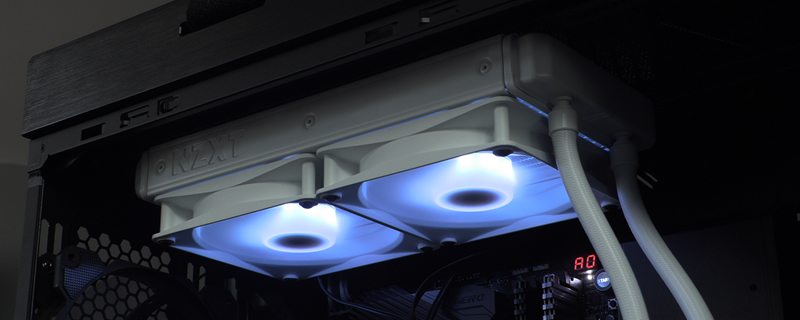 ConclusionÂ
I'll admit it, I didn't think that these new liquid coolers from NZXT would be as impressive as the are. I thought that their use of 7th generation Asetek pumps would limit their performance, allowing AIO's from EK's Nuclues series and ASUS' ROG Ryujin III series to take the lead, but I was wrong. NZXT's new KRACKEN RGB series of liquid coolers are chart-toppers when it comes to thermal performance, with their 360mm Elite and 240mm standard models achieving leading thermals within their radiator size categories.
NZXT's AIO design team did a good thing when they opted to utilise Asetek's 7th generation pump design for their new AIO models, as while Asetek's 8th generation pumps are now available, the AIOs that we have tested that include them are overly loud, and that factor alone makes Asetek's 7th generation pump design preferable in our eyes. The pumps of NZXT's KRAKEN 240 RGB and 360 RGB CPU liquid coolers are very quiet, and that alone makes these liquid coolers worth recommending when compared to louder designs like ASUS' Ryou III and Ryujin III designs. We like quiet PCs here at OC3D, and this AIO can operate quietly.
With their new KRAKEN series of AIOs, NZXT are offering their customers a lot of options. For starters, their AIOs are available with black and white colour options, second they are available with or without RGB fans, and third they are available in Elite and standard forms, allowing users to choose the size of LCD screen that they want.

For the standard (non-Elite) models, NZXT are offering their users a 1.54-inch 240×240 screen with a 30Hz refresh rate. Their more expensive Elite series models feature a larger 2.36 inch screen that features a 640×640 resolution and a 60 Hz refresh rate. Obviously, the Elite model features a better screen that can showcase more details GIFs and videos, but for those who want to save money or display smaller images, NZXT's non-Elite AIO models offer users the LCD AIO experience with much lower pricing.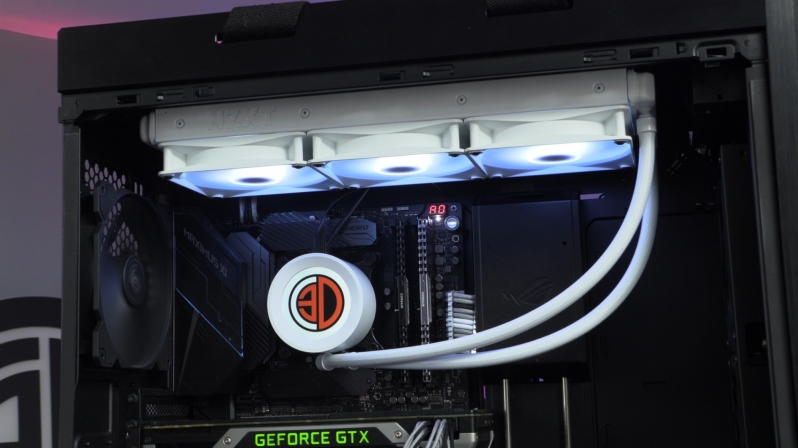 Performance-wise, NZXT's new KRAKEN series models are exceptional. They deliver cooling performance levels that a slightly ahead of the competition and do so with reasonable prices. The only things that we do not like about these AIOs is that the covering of their screens can sometimes be too reflective for some bright environments, and that we are not a huge fan of NZXT's CAM software ecosystem.
While we are not saying that CAM offers users a poor user experience, we feel that there are areas where NZXT can improve things. For starters, the ability to change the size of the app would make it a lot easier to use, as it would negate the need for scrolling on most occasions, and allow users to see more system data at one. On top of that, giving users a toggle between fan RPM values and percentage values in their control software would be a useful add-on for many users. NZXT's CAM software has improved a lot over the years, but we feel that it could still use a little more polish.
So, what do we think of NZXT's latest AIOs? We think they are great. They are strong performers, and they are available with a good variety of price points. If you want the large LCD screen, you will need to pay a premium, and if you want to save money you can opt to go for the smaller LCD. On top of that, NZXT has non-RGB versions that offer cheaper pricing. That said, we would also like to see a model without an LCD screen so that NZXT can target more aggressive price points. We all know that times are hard right now, and we would welcome the addition of some more affordable AIO models to the market. Perhaps NZXT can swap out the LCD screen with an RGB ring and an NZXT logo to target a lower price?
NZXT's new KRAKEN 240 RGB and KRAKEN 360 RGB ELITE CPU liquid coolers have left us impressed. They are strong performers, and their pricing is reasonable. Yes, the large LCD screen adds a lot of cost to the Elite series units, but that's why the cheaper non-Elite units exist, and the good news is that they offer users the same levels of thermal performance as their Elite series counterparts. That means that users get all of the performance, and a big price drop. Not a bad trade-off, assuming you are willing to work with the smaller screen.
With its top-tier thermal performance, NZXT's new KRAKEN 240 RGB and KRAKEN 360 RGB Elite liquid coolers deserve nothing short of OC3D's Performance Award. NZXT has left us very impressed with these liquid coolers, as they are not only strong performance, but they are also quiet.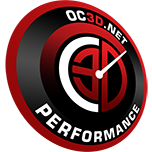 You can join the discussion on NZXT's KRAKEN 240 RGB and KRAKEN 360 RGB Elite CPU coolers on the OC3D Forums.
Video Review