NZXT KRAKEN 240 RGB and 360 RGB ELITE CPU Cooler Review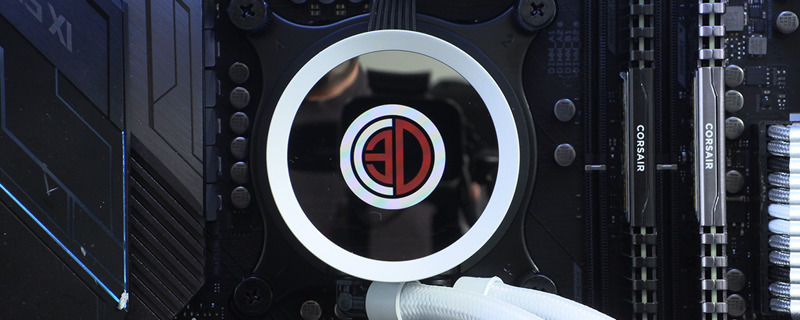 Looking at the NZXT Kraken 240 RGB
Packaging-wise, NZXT's Kraken 240 RGB is pretty standard. Everything is secure and protected, and the package contains all of the mounts we would need to attatch this cooler to all modern mainstream CPU platforms. Everything is in individual bags, and there is an instruction manual for us to read.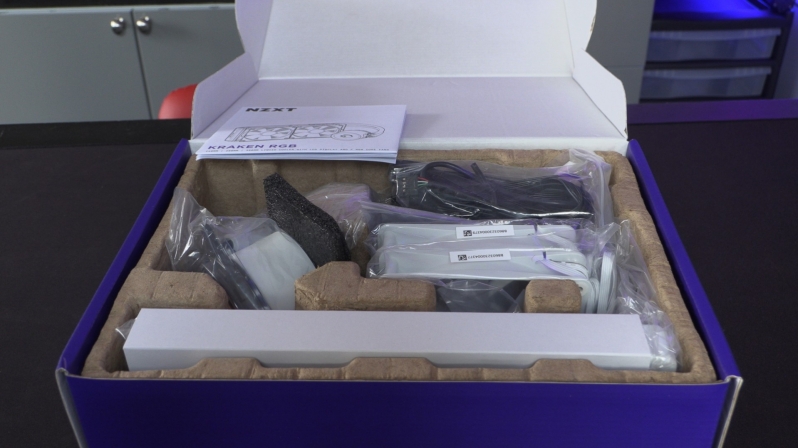 Below is everything that comes with the Kraken 240 RGB. Two RGB fans, an RGB controller unit, cooler mounts for both AMD and Intel systems, and all of the wires that you will need to connect the AIO to your system.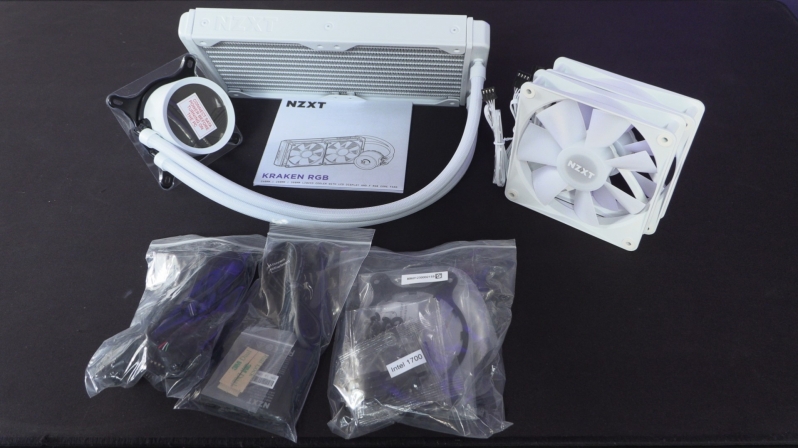 Like its Elite counterpart, NZXT's shipping their new Kraken 240 RGB liquid cooler with the company's new F120 RGB Core fans, which can be controlled using the company's CAM software using the liquid cooler's included fan controller.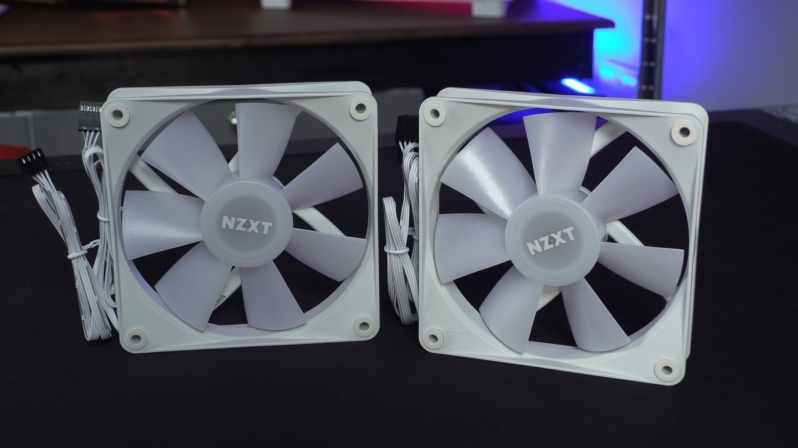 Below you can see the NZXT RGB controller that is supplied with NZXT's new Kraken series AIOs. This controller is SATA powered and can be attached to your PC using an internal USB header. This controller can control three RGB lighting channels.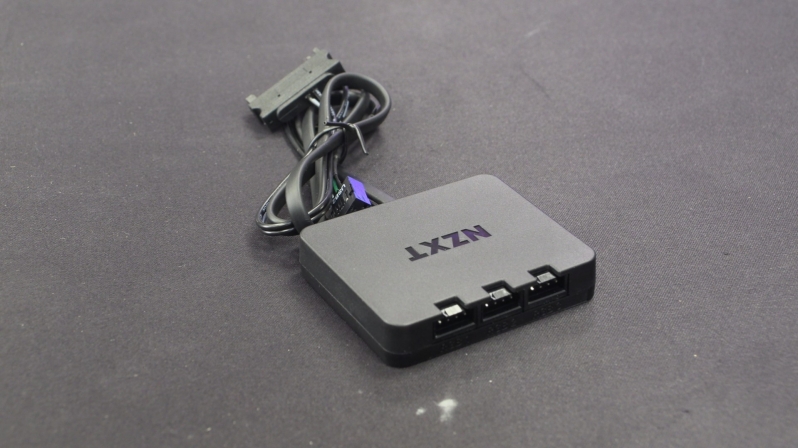 NZXT's new KRAKEN series AIO liquid coolers ship with pre-applied thermal compound and with the heatsink's Intel CPU socket mounts pre-attached. To use this heatsink with an AMD system, you will need to attach this cooler's AM4/AM5 socket mounts first.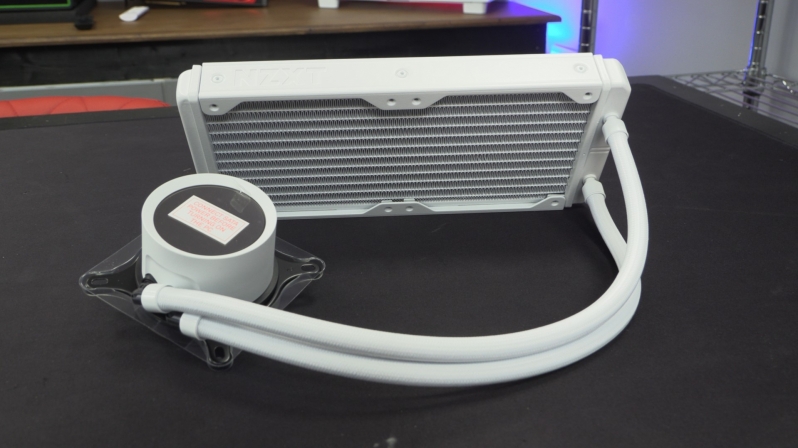 With this AIO, NZXT did a good job getting its white components to match. We can also see a neat NZXT logo on this unit's radiator.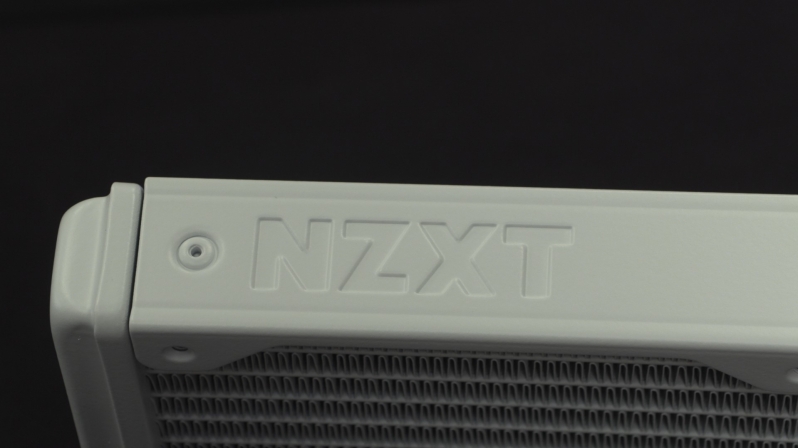 A single cable is used to power NZXT's new KRAKEN AIPs and to control its fans. The AIO is powered using a SATA power connector, which connects to the AIO using a custom interface. The AIO can then be connected to your PC using USB. This cable also features three 4-pin PWM fan headers, despite the fact that this AIO only ships with two fans. It looks like this connect is shipped with all of their AIOs, whether it is their 2-fan 240mm or 280mm models, or their three fan 360mm models.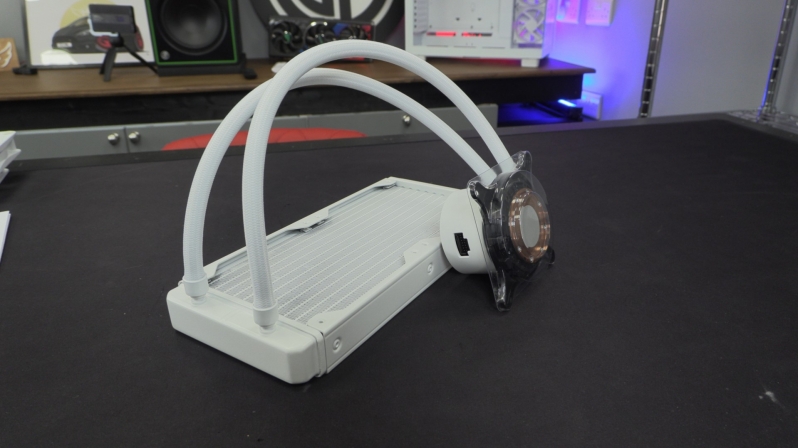 One of the things that we do not like about the pump top of the Kraken 240 is that it is almost too reflective, which means that this AIO's LCD could be hard to see properly in bright environments. That said, if your case uses a tinted tempered glass side panel, and doesn't face a window, this should not be an issue.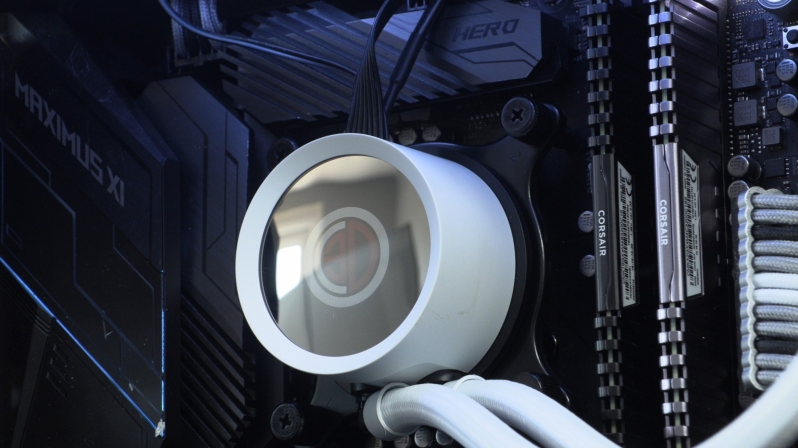 Below you can see NZXT's Kraken 240 RGB with an OC3D logo that fills up all of this AIO's 1.54 inch screen. To be honest, we feel that NZXT could have done something with the surrounding space here, perhaps by adding a ring of RGB lights or something similar.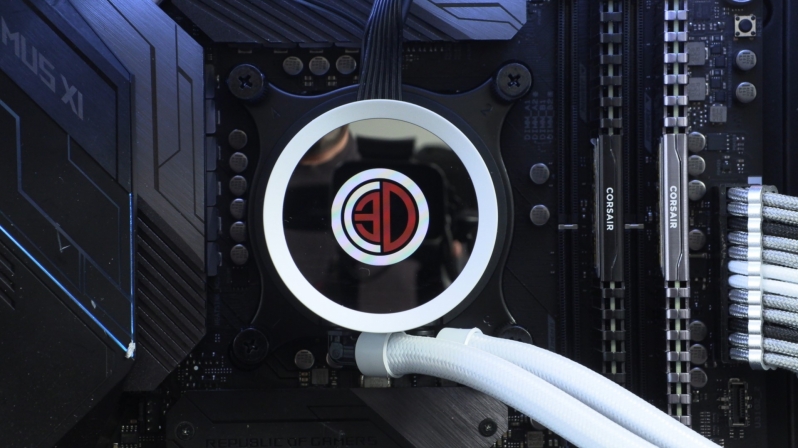 A closer look at with NZXT's KRACKEN 360 RGB ELITE