NZXT KRAKEN 240 RGB and 360 RGB ELITE CPU Cooler Review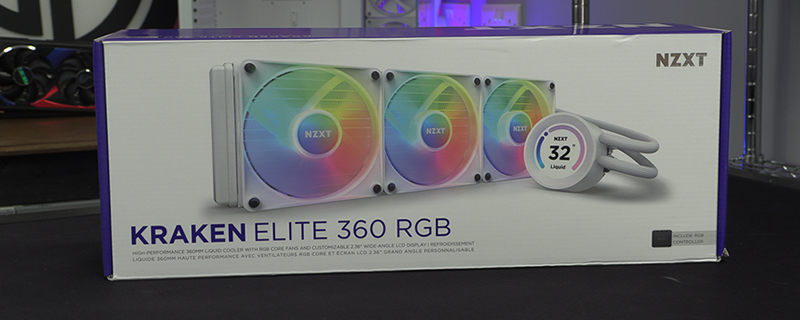 Meet the NZXT Kraken Elite 360 RGB
With this model featuring three fans and a longer 360mm radiator, NZXT's KRAKEN 360 ELITE RGB AIO has a much larger box than the KRAKEN 240 RGB. It is also clear based on the box that the Elite series features a larger LCD screen and a slightly different pump top design, likely due to the AIO's use of a different screen.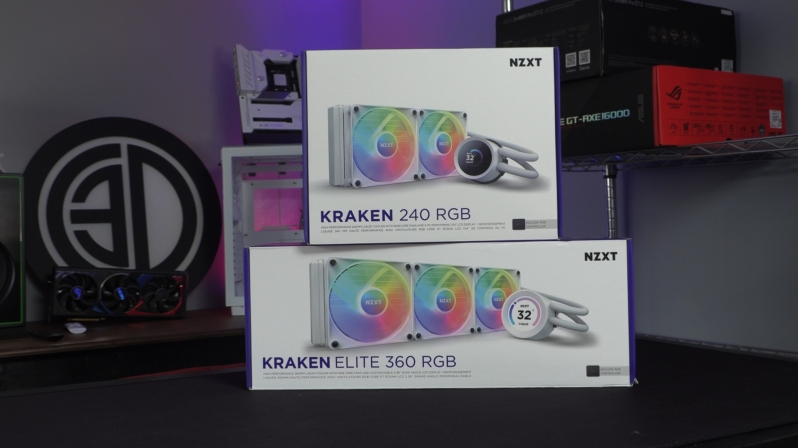 Again, NZXT's latest AIOs are well packaged, with everything being boxed in neat little bags that are well labelled. Nothing here is getting scratched or damaged in transit, at least not easily.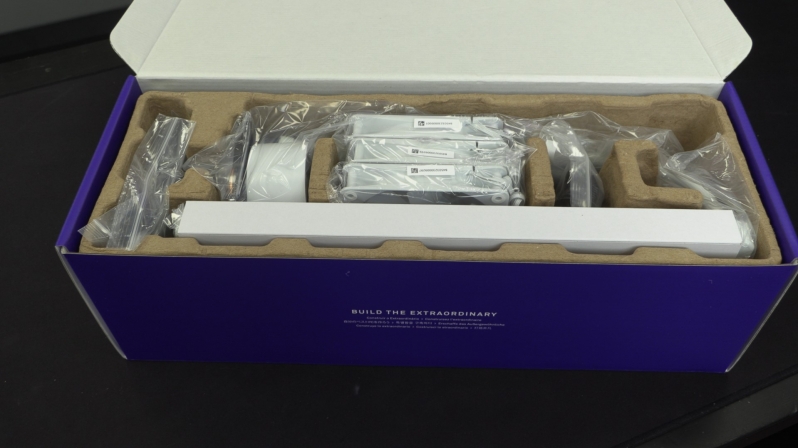 Below we can see the main selling point of the KRAKEN ELITE RGB series, which is its larger LCD screen. This screen is a 640×640 pixel LCD that has a 60Hz refresh rate. This screen is great for displaying logos, custom GIFs, or system information.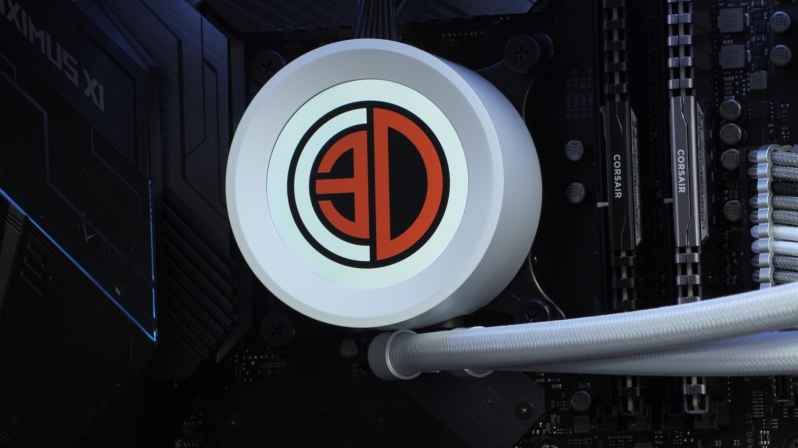 Ofcourse, the other selling point of these AIOs is their support for RGB lighting on the unit's included fans. The lighting of these fans can be controlled through software using NZXT's CAM application.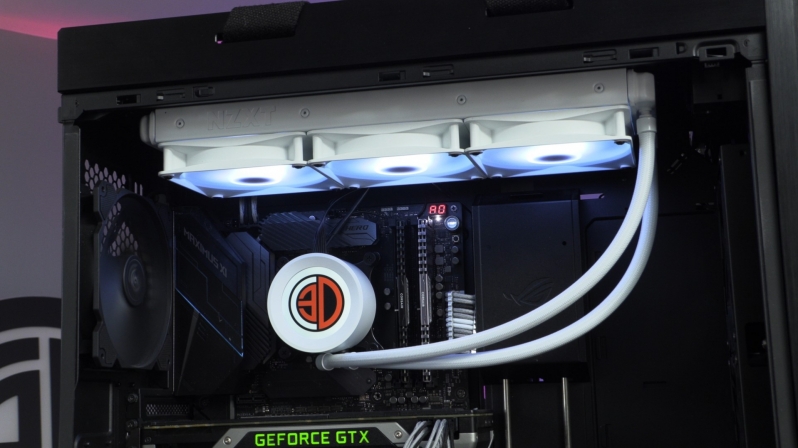 Thermal Testing