NZXT KRAKEN 240 RGB and 360 RGB ELITE CPU Cooler Review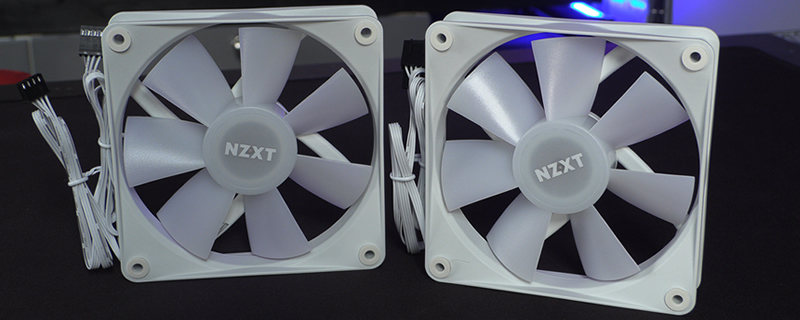 Thermal Testing – Impressive Performance from NZXT's latest AIOs
As always, our CPU cooler testing has been conducted on an overclocked i9-9900K that is clocked at 4.8GHz at 1.2V. Using this configuration, we test the thermals of our processor using various CPU cooler under heavy loads under OCCT for 30 minutes. This testing is repeated at various fan RPMs, allowing us to create the chart below.
Performance-wise, NZXT have hit it out of the park with their new Kraken series of AIOs, with their 240mm and 360mm models being chart toppers in their size categories. In fact, these heatsinks did so well that we retested the EK Nucleus and ROG Ryujin III to make sure that our data points for them were correct. They were, having then retested these new Kraken coolers, we can confirm that they are incredible performers.
Initially, we though that these new Kraken coolers would perform worse than ASUS' Ryujin III heatsinks, as NZXT have opted to utilise Asetek's 7th generation pump design while ASUS opted for their newer 8th generation design. NZXT hasn't just proven us wrong here, but they have also delivered strong performance levels without making their AIO pump loud. The 8th Gen Asetek pumps used with ASUS' newer AIO CPU liquid coolers are loud, and the pumps in these new NZXT units are quiet. Impressive work from the folks at NZXT.


Conclusion and Video